Veteran NBA guard Jeremy Lin will spend his next season in the Chinese Basketball Association, ending a long offseason in which he was unable to reach an agreement with an NBA team.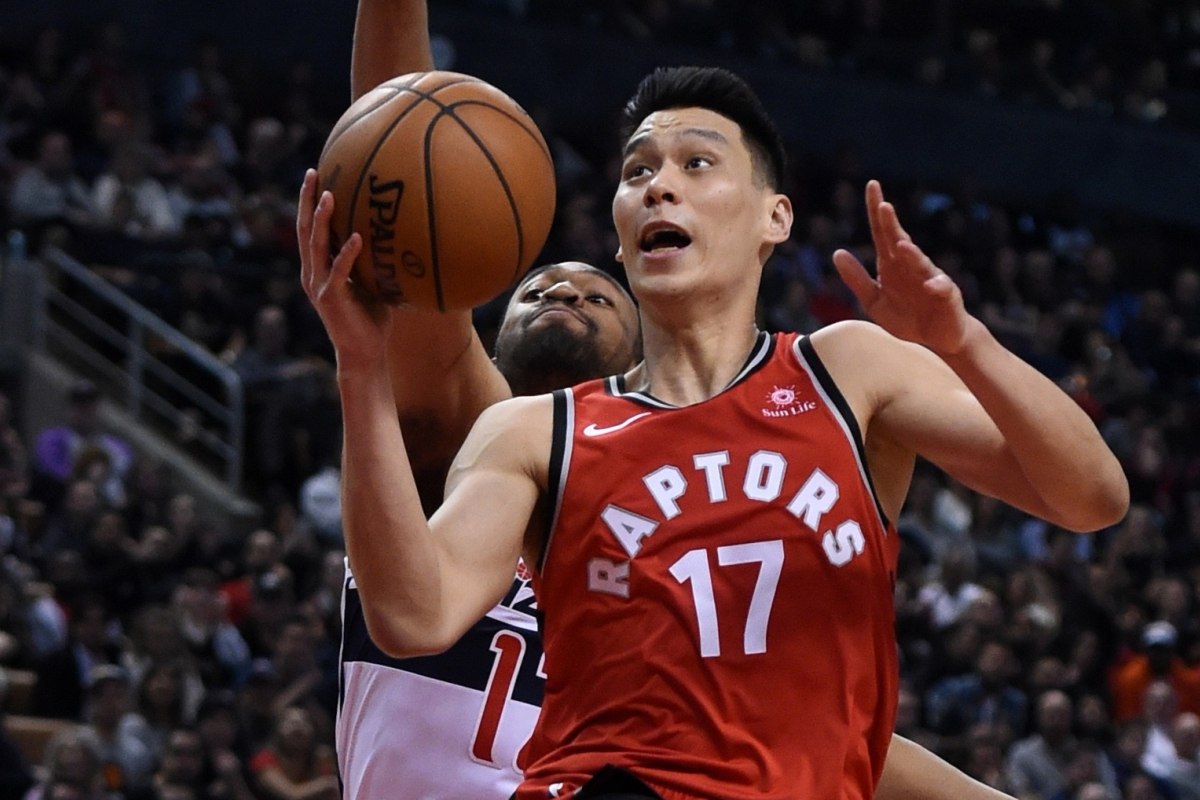 The Beijing Shougang Ducks announced the signing on Tuesday, saying that they were working with the league in order to get Lin registered for the team.
Lin Joins Marbury's Former Team
Lin also shared the news on his Instagram account Tuesday, saying that he was excited to embark on the next step of his basketball career.
"All I can say is THANK YOU to the NBA, my family, inner circle, every fan who came to watch or rooted for me during these last 9 years! To challenge stereotypes, make history, rep Asians at the NBA level and pave the path as others have done for me has been an absolute privilege," Lin wrote. "I always knew my path would go through the CBA solely bc I knew how much of an honor it would be to hoop in front of all my Chinese fans."
Lin is going to one of the premier CBA franchises. The Beijing Ducks won three league titles between 2012 and 2015, led by former NBA star Stephon Marbury, who won the finals MVP in the 2014-15 campaign. Marbury is now the head coach of the Beijing Royal Fighters.
When Linsanity Ruled the NBA
The 31-year-old Lin was a standout college player at Harvard, but spent much of his first two seasons bouncing between the NBA and the G-League. That changed in February 2012, when Lin went on a tear while playing for the New York Knicks.
It started with a 25-point outburst against the Boston Celtics, which would prove to be the first of six consecutive games in which Lin would score 20 or more points, a period that became known as "Linsanity." The high point came on Feb. 10, when Lin would score 38 points in a home win over the Los Angeles Lakers.
Lin finished the season averaging 14.6 points and 6.2 assists per game. That was enough to land him a three-year, $25 million contract with the Houston Rockets. He would go on to enjoy several successful NBA seasons, averaging double-digit points for the next five seasons.
In the 2018-19 season, Lin was waived by the Atlanta Hawks in February, and was almost immediately picked up by the Toronto Raptors. While he wasn't a part of the Toronto postseason rotation, he was still able to earn his first NBA championship with the team.
Unfortunately, that wasn't enough to spark interest from other teams this offseason, something Lin himself noted while talking to Christian television network GOOD TV in Taiwan this July.
"In English there's a saying, it says, 'Once you hit rock bottom, the only way is up,' but rock bottom just seems to keep getting more and more rock bottom for me," Lin said at the time. "And so free agency has been tough because I feel like the NBA has kind of given up on me. And I always knew that if I gave anybody a reason to doubt, that they would."
But Lin has found a welcoming home in the CBA, where his ancestry – his parents emigrated to the United States from Taiwan – should make him just as popular as he was back in the days of Linsanity.
"Jeremy joining the Beijing Ducks men's basketball shows his confidence in us and is an honor, we sincerely welcome him," club chairman Qin Xiaowen said in a statement.