The Philadelphia Eagles host the Washington Redskins in a tough divisional battle, but the Eagles have history or superstition on their side because the Redskins are 5-22 playing on Monday Night Football since 1998.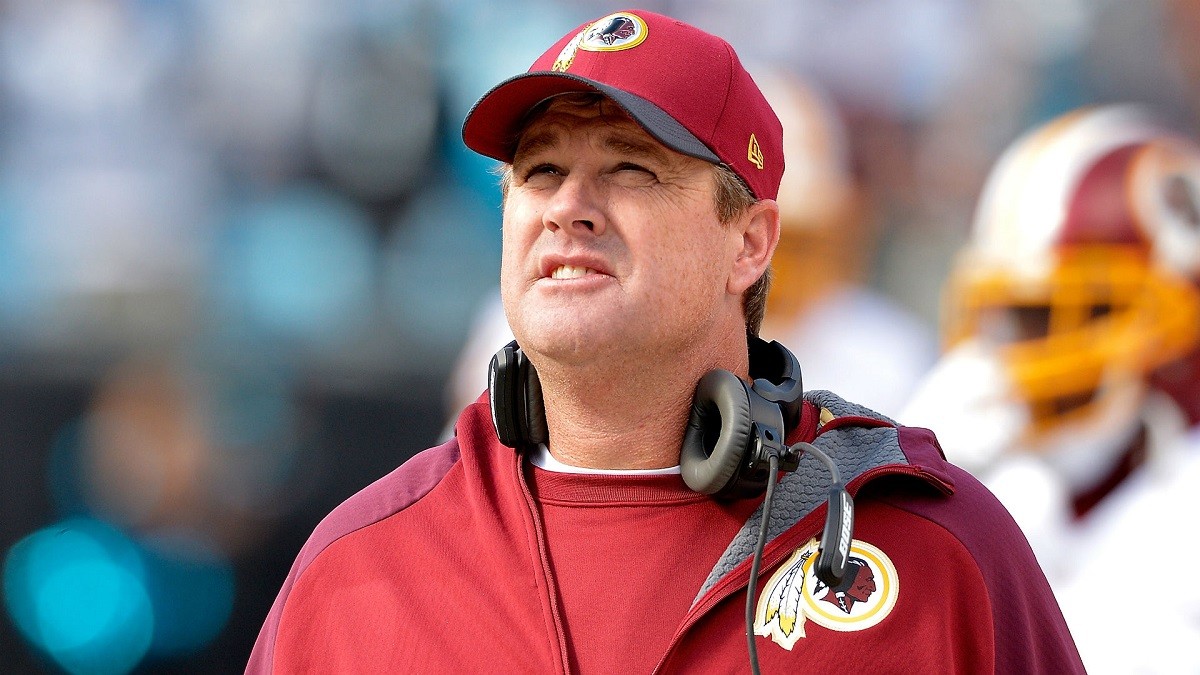 With the NFC East division race heating up, the Eagles are chasing the Dallas Cowboys (7-5), who seized control of first place after upsetting the New Orleans Saints on Thursday Night Football. Meanwhile, the Redskins are playing without QB Alex Smith, who fractured his leg in a game two weeks earlier.
Washington Redskins (6-5) at Philadelphia Eagles (5-6)
Kickoff: 5:15pm ET
Location: Lincoln Financial Field, Philadelphia, PA
Point Spread: PHI -6
Over/Under: 45
Typically, a regular season NFC East match up is a default three-point favorite at home. With backup QB Colt McCoy at the helm for the Skins, the bookies in Las Vegas opened this one at +6.5 or just a tick below a touchdown as an underdog.
The Skins average 20 points a game and they allow 20 points a game. The Eagles put up 21 points per game, but allow 23 points per game.
Fade the Curse
For some weird, peculiar reason, the Washington Redskins have a horrible record playing underneath the prime-time lights of Monday Night Football.
However, there's also their weird curse of Monday Night Football. Since 1998, the Skins have a career record of 5-22 on Monday Night Football broadcasts. Since 2013, the Skins won just once in nine games.
Earlier this season in October, the Skins lost on Monday Night Football to Drew Brees and the Saints.
The MNF record aside, the Skins dropped three out of their last four games, with their only win an ugly 16-3 victory against the Tampa Bay Bucs.
The Skins are 5-2 in their last seven games against the Eagles.
Understudy in DC
Colt McCoy gets the start once again. The former standout for the Texas Longhorns played for three different teams. The Cleveland Browns drafted McCoy in 2010. He played in 24 games with the Browns and tossed 21 touchdowns and 20 interceptions in three seasons.
McCoy spent a year in San Francisco with the Niners in 2013 as a backup, before joining the Skins in 2014 as a backup to Kirk Cousins. Prior to this season, threw 5 touchdowns and 3 interceptions in minimal playing time with the Skins the last two seasons.
"I don't think anybody has lost any confidence despite the injuries that we've had, especially to our quarterback," said head coach Jay Gruden. "I think we all have faith in Colt but to go out there and to get a big win against the defending Super Bowl champs would do a lot of good for a lot of people."
In two games thus far, McCoy threw three touchdowns and three picks.
Waiting on Tate and Carson to Become BFFs
Carson Wentz looked rusty his first few games back from a knee injury. He improved gradually each week, but struggled his last two games with only one touchdown and 3 interceptions. On the season, Wentz threw 16 touchdowns and 6 picks.
The Eagles hoped the addition of WR Tate George would be a huge impact as a big-play receiver. However, George had a slow adjustment period to his new team and offense. The Detroit Lions traded Tate to the Eagles just before the trade deadline.
In three games, Tate caught just 11 receptions for 97 yards and zero touchdowns
"More than anything, I see he wants to learn," Wentz added. "We're always in communication. You build your chemistry on the field, but just talking through things off the field is something I've been very impressed with him, just wanting to know more, wanting to grow within the offense."
It took Amari Cooper a couple of weeks after his trade from Oakland to Dallas to get on the same page as Cowboys' QB Dak Prescott. The Eagles are hoping that George and Wentz will finally click.
Ertz Opposite of Ersatz
Eagles' tight end Zack Ertz, playing in his sixth season out of Stanford, has become Wentz's favorite target this season. Ertz leads the Eagles with 84 receptions and 895 yards, plus six touchdowns. In his career, Ertz scored 27 touchdowns.
At the present rate, Ertz is on pace to break the record for most receptions in a season by a tight end. Jason Witten, current MNF announcer and former Cowboys TE, hold the record with 122 receptions in a season.
Ertz also has a chance to reach the 1,200-yardage barrier. Only five other tight ends achieved that rare feat, including Tony Gonzales, Rob Gronkowski, Jimmy Graham, Todd Christensen, and Kellen Winslow, Sr.