According to an ESPN report, sources say that Tampa Bay Buccaneers defensive end Jason Pierre-Paul suffered a fractured neck in a car accident last week in Florida, an injury that could potentially see him miss the entirety of the 2019 season.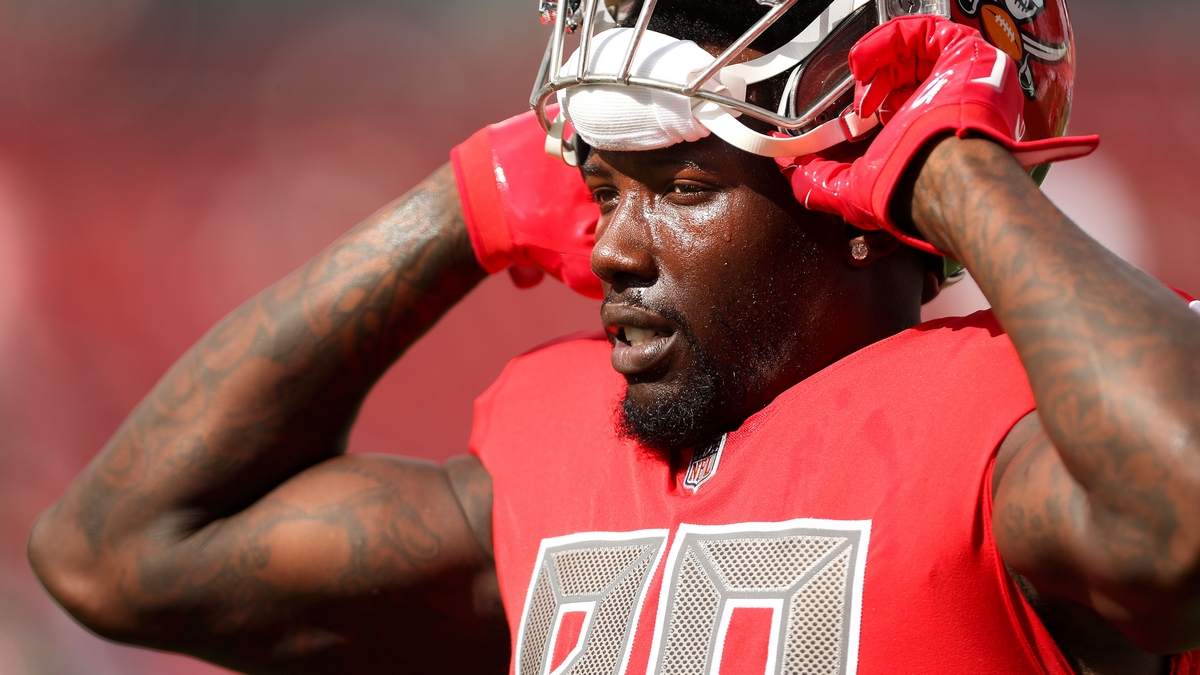 League sources told ESPN's Adam Schefter on Tuesday that Pierre-Paul will likely need surgery to repair the injury, though there is hope that he could come back sometime before the end of this season.
Pierre-Paul Not Cited in Crash
The crash occurred early on Thursday morning in Broward County, Florida. In a 911 call, Pierre-Paul said that his Ferrari did a 360 in the middle of I-95, causing him to hit the median, but that he was okay.
In the aftermath of the crash, Pierre-Paul received medical attention at a local hospital, but was soon released. He was not cited for any wrongdoing related to the crash.
However, it appears that further evaluation may have revealed more extensive injuries for the 30-year-old lineman.
"As we stated last week following the news of Jason's auto accident, our immediate concern was for both Jason and his passenger," Tampa Bay general manager Jason Licht said in a statement released by the team on Tuesday. "While Jason was treated and released in South Florida the same day of the accident, we wanted to ensure that our medical team had an opportunity to perform a thorough evaluation here in Tampa, and that process is currently ongoing."
Pierre-Paul was one of the top defensive played for the Buccaneers last season. The experienced pass rusher led the team with 12.5 sacks, and figured to be among their best threats to pressure quarterbacks throughout this season as well.
Injury Could Change Bucs' Offseason Plan
His loss will put more attention on the frayed relationship between the Buccaneers and lineman Gerald McCoy. The six-time Pro Bowl defensive tackle has not been part of the Tampa Bay offseason program, as it appears likely that the team might cut him over his $13 million salary, especially since the team currently has less than $2 million in salary cap room. There has been speculation that the Bucs might also try to trade McCoy, though those plans could change in the absence of Pierre-Paul.
Since being drafted in the first round by the New York Giants in 2010, Pierre-Paul has gone through both highs and lows in his NFL career. He was a first team NFL All-Pro in 2011, when he recorded 16.5 sacks and won a Super Bowl with the Giants. He would make the Pro Bowl for a second straight year in 2012, and has since recorded two more seasons with double-digit sacks, having gotten to the quarterback 71 times in his nine-year career.
But a 2015 fireworks accident during Fourth of July celebrations nearly ended Pierre-Paul's career when he lost his right index finger and portions of several others. But despite that limitation, JPP came back to play eight games that very year, and has been a high-quality defensive lineman since then. The Giants traded Pierre-Paul to the Buccaneers prior to the 2018 season for draft picks.
With or without Pierre-Paul, Tampa Bay isn't expected to contend in the 2019 season. The FanDuel Sportsbook in New Jersey has the Bucs listed as a 60/1 longshot to win the Super Bowl in the upcoming season.