James Holzhauer may have seen his initial Jeopardy run fall short of breaking the records for most money or games won in regular play, but he was back in form on Wednesday, when he won his first match in the Tournament of Champions.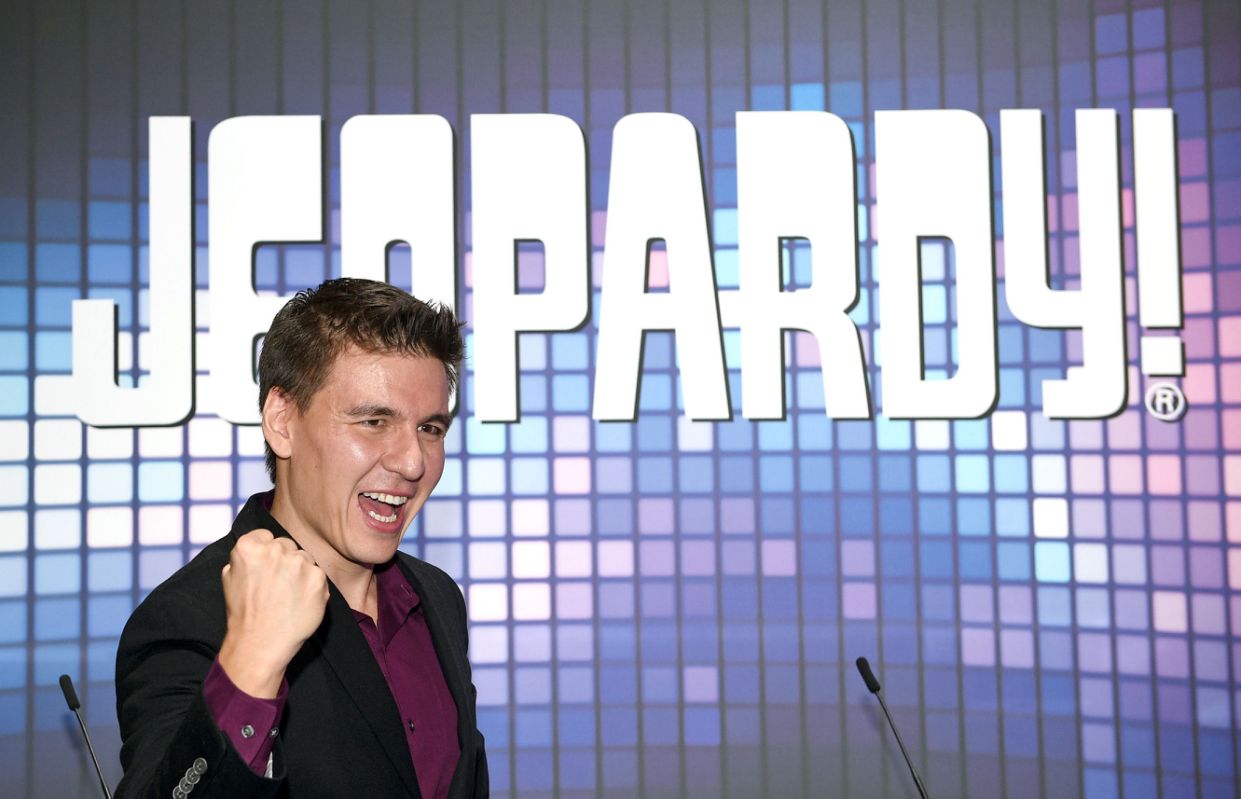 Holzhauer had little trouble with opponents Lindsey Shultz and Alan Dunn, and assured himself a place in the semifinal round of the tournament next week.
Holzhauer Honors Nephew with Final Jeopardy Wager
Coming into Final Jeopardy with a score of $30,309 – in tournament play, the dollar amounts are only for keeping score, and don't represent actual prizes – Holzhauer had assured victory, as Shultz was in second place with just $10,800, while Dunn had $6,000. For his Final Jeopardy bet, Holzhauer then wagered just $326 – a nod to his nephew's birthday of March 26, he told the Naperville Sun.
The Final Jeopardy clue was: "In 1939, turned down by two local theaters, Howard University was able to get an outdoor venue for this singer's yearly concert." Holzhauer (and Shultz) knew that the answer was Marian Anderson.
All five of this week's winners will move on to the semifinal round. Four other contestants will earn wild card berths into the semifinals based on how much money they earned in losing efforts. Shultz is highly likely to advance, as she sits second among losing players after the first three opening round games.
The Tournament of Champions features 15 of the top performers from the show over its past two seasons. After this week's opening round games, next week will see three semifinals played. The three winners of those games will then advance to a two-night championship match.
Sports Betting Background Provided Betting Edge
Holzhauer is undoubtedly the favorite in the event. He was a 32-time Jeopardy champion earlier this year, winning $2,464,216 in total during his run. While that was well short of Ken Jennings' record of 74 wins on the show, Holzhauer's total winnings were very close to the $2,522,700 Jennings won in nontournament play. He also set the single day record by winning $131,127 in one episode, and won at least $100,000 on six occasions.
That was largely due to Holzhauer's aggressive betting strategy during Daily Doubles and Final Jeopardy. The professional sports bettor correctly deduced that he had an edge on these bets, as he got the vast majority of the questions correct, and as such bet heavily in order to maximize his winnings – only playing more carefully when it was necessary to protect a lead.
Holzhauer may well have to contend with the one woman to beat him on the show during the Tournament of Champions. His run ended against Emma Boettcher, who qualified for the tournament herself after winning three games in a row. Her first match airs Thursday (note: we won't spoil the result, as Thursday's episode has not aired in most markets at the time of this writing), with a win or a strong second-place finish potentially setting up a rematch between Holzhauer and Boettcher in the semifinals or final.