Another day, another Holzhauer victory on Jeopardy! Las Vegas sports bettor James Holzhauer extended his winning streak to 27 games in a row and passed the $2 million earnings mark.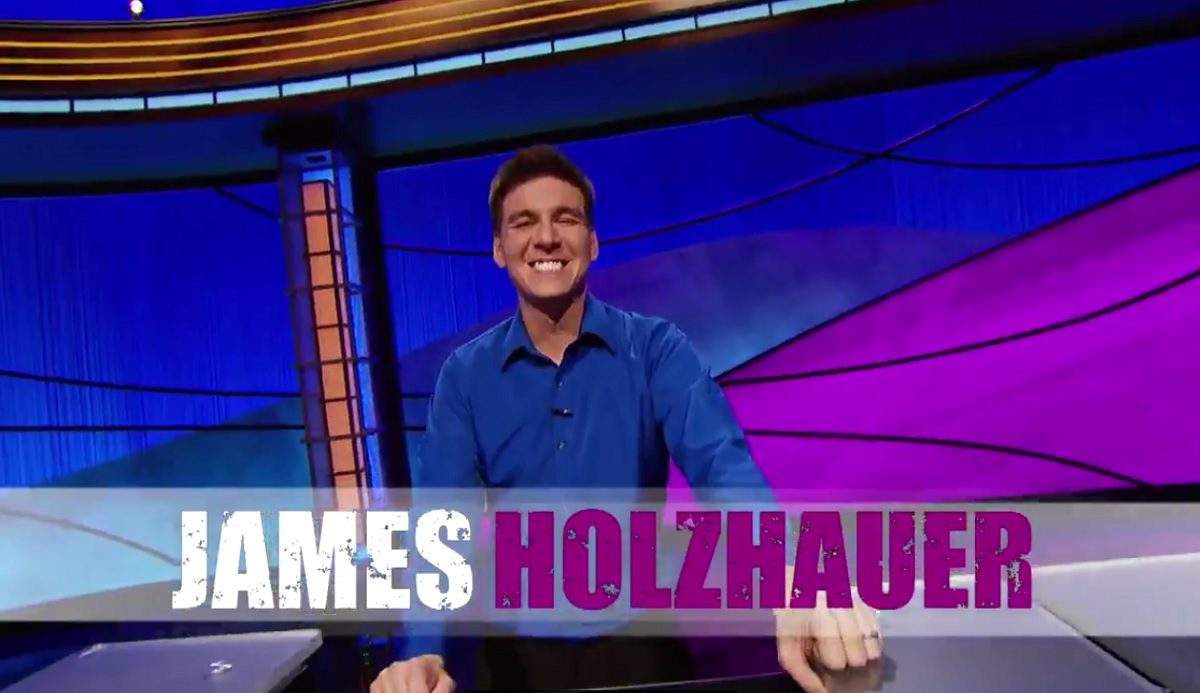 Holzhauer won $74,400 in the latest episode and easily defeated Susan Waller (grammar school administrator from Pennsylvania) and Sam Kooistra (a criminal defense attorney from Arizona).
During his 27-match winning streak, Holzhauer banked $2,065,535 in earnings. Jeopardy! GOAT Ken Jennings is the only other contestant to win at least $1 million, let alone $2 million. Jennings won 74 matches in a row for a $2.5 million score during his sensational streak in 2004.
No one came close to challenging Jennings until Holzhauer crashed the party 15 years later with his unorthodox, yet hyper-aggressive style of play. Holzhauer holds the record for second-longest winning streak in Jeopardy! history, but he is still a long way from 74 wins.
JEOPARDY! TOP 5 ALL-TIME (REGULAR):
1. Ken Jennings $2,520,700
2. James Holzhauer $2,065,535
3. David Madden $430,400
4. Julia Collins $428,100
5. Matt Jackson $411,612
** courtesy of TheJeopardyFan.com
Holzhauer is approximately $455,000 away from catching Jennings' record for all-time earnings. According to excellent stats by TheJeopardyFan.com, Holzhauer's average margin of victory is $76,500. At this rate, Holzhauer should eclipse Jennings in six more episodes.
Jennings averaged $31,883 per victory during his 74-game streak. When Jennings won his 27th game, his total earnings were approximately $869,000.
In the last couple of weeks, Holzhauer appeared on the MLB Network to discuss his love of baseball and sportsbetting. Holzhauer mentioned he would love a job in baseball in the analytics department of a professional team some day.
Close Call for Win 26
In the previous episode, Holzhauer faced one of his toughest competitors to date to secure his 26th win. Nate Scheffey, an IT consultant from New York City, gave Holzhauer the second-closest call since his streak began. Holzhauer's closest margin of victory was an $18 win when he extended his streak to 18 matches.
Scheffey led at the end of the first round $10,200 to $6,600. Scheffey secured the lone Daily Double and made it a true Daily Double by betting his entire bankroll of $3,400 on the category "Numeric Phrases". He also found the first of two Daily Doubles in the second round. With $13,400 in his bankroll (and Holzhauer sitting on $6,600), Scheffey wagered $6,000 on the category "Science." He responded correctly and boosted his roll to $19,400.
Holzhauer quickly rallied from $13,400 down. After building his roll to $8,200, Holzhauer found the last and final Daily Double. He went all-in on the category "Mountains" and successfully doubled up to $16,400.
By the conclusion of the second round, Holzhauer regained the lead $31,200 to Scheffey's $25,800. The third contestant, Laura Schulman (an attorney from Seattle), was a non-factor and had only $1,200.
The Final Jeopardy! category "Jazz Classics" featured a clue about a jazz song made famous by Duke Ellington based on subway directions to the band leader's home in Harlem.
Scheffey wagered only $10,000 out of his $25,800 bankroll, but correctly guessed, "What is Take the A Train?"
Holzhauer also responded with "Take the A Train." He successfully wagered $20,098 out of his $31,200 bankroll. Holzhauer locked up the victory with $52,108 versus Scheffey's $35,800.