The Atlanta Hawks (4-16) were smoked by the Houston Rockets (13-6) from the opening tip off all the way to the game-ending buzzer. James Harden dropped 60 points for the Rockets in a 158-111 decimation of the Hawks.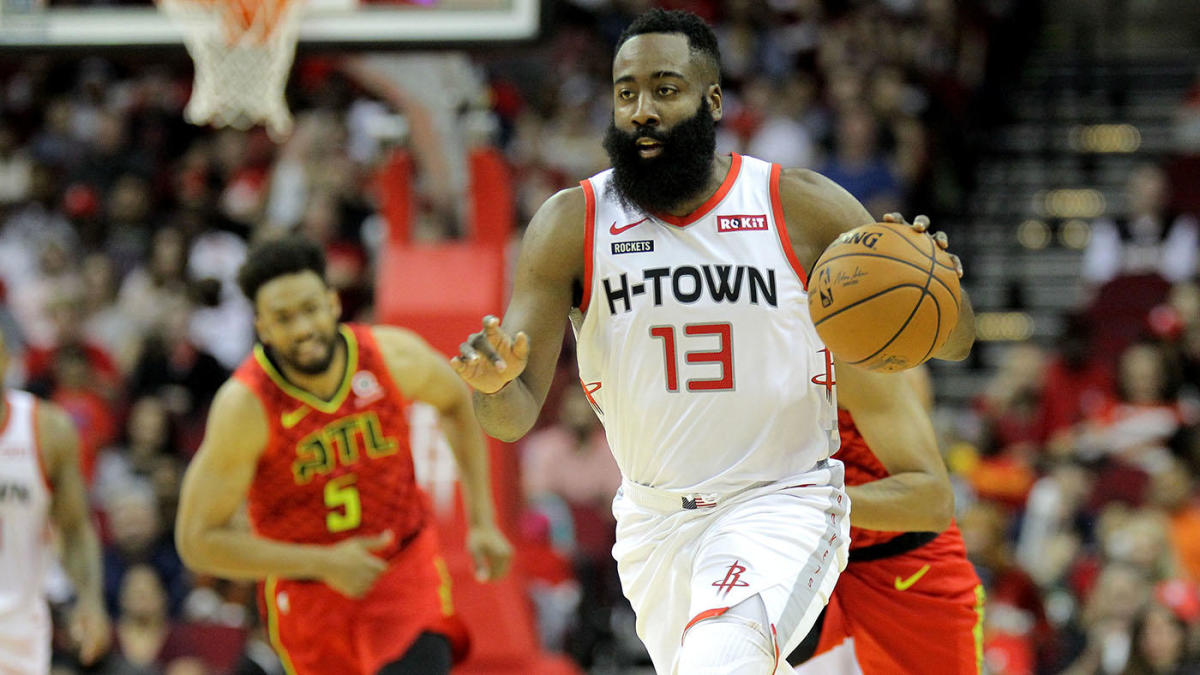 The Hawks were on the second night of back-to-back road games. They lost in Indiana the night before in overtime. The Hawks looked sluggish from the tip off. The lethargic Hawks were down 17 points in the first quarter. They were down 29 by halftime after letting the Rockets generate 82 points in only two quarters. At one point in the second half, the Hawks were down by 54 points.
The Hawks saw their losing streak extend to 10 games. They've now lost 13 out of their last 14 games.
Head coach Mike D'Antoni pulled Harden after only 31 minutes of action. Harden tallied 60 points, just two shy of his career-high. He dropped 61 points against the Knicks last year at Madison Square Garden.
James Harden vs. Atlanta Hawks (11.30.19)
Minutes: 31
Points: 60
FG: 16-24
3PT-FG: 8-14
FT: 20-23
Assists: 8
This game marked the fourth time Harden scored 60 or more points. He now trails Kobe Bryant (6) and Wilt Chamberlin (32) for the most 60-plus games in NBA history. Bryant's six games with 60-plus is well within reach, but Chamberlin's record might never be touched.
Harden leads the NBA in scoring, averaging 38.9 points per game. Before you dismiss his achievement with a "ball hog" pejorative, take note that Harden ranked third in the NBA in assists with 7.8 dimes per game. His PER of 32.27 ranked Harden #3 overall in that advanced metric.
Harden 60
Harden and Russell Westbrook combined for 75 points. Westbrook played only 24 minutes, but scored 15 points, eight assists, and eight rebounds.
What if Harden played 10 more minutes in the fourth quarter? He probably would have headed north of 70-points, and been on pace for a 75-point night.
"It's like everything else he does, just unbelievable," said D'Antoni.
"What he's doing has not been seen," said Austin Rivers said. "My man had 60 and didn't play the fourth quarter. Name another player who could do that right now."
Harden achieved 60 points on only 24 shots, which set a new NBA record. He nailed eight treys, and hit 20 free throws.
When asked if he wanted to talk about the 60-point night, a humble Harden politely told beat reporters, "Nope."
Schooling Young
Trae Young came into the Rockets game less than 24 hours after he tied a career-high with 49 points against the Pacers in overtime.
Young held his own with 37 points on 10-for-16 shooting, including five, three-pointers and seven assists. He's in the middle of a streak in which he's scored at least 37 points in three of his last four games. He scored 29-plus points in each of his last five games.
"We needed every bit of that," said Hawks head coach Lloyd Pierce. "However, we've got to balance that. We were playing him heavy minutes."
Pierce is thrilled with the progress of his second-year guard, but he's worried about Young handling too much of a load due to the Hawks' inability to find consistent secondary and tertiary scorers.
Harden schooled Young, and showed the budding young star who's really the big dog in the NBA. Harden torched the Hawks for 60 points in only three quarters. That's a memory the Hawks will want to forget.
The NBA assembled a compilation video highlighting all four of Harden's 60-point games.
The Houston Rockets are 9/1 odds to win the 2020 NBA Championship.