The New York Rangers picked up talented defenseman Jacob Trouba from the Winnipeg Jets on Monday, sending back defenseman Neal Pionk and the 20th overall pick in the 2019 NHL draft, which takes place on Thursday.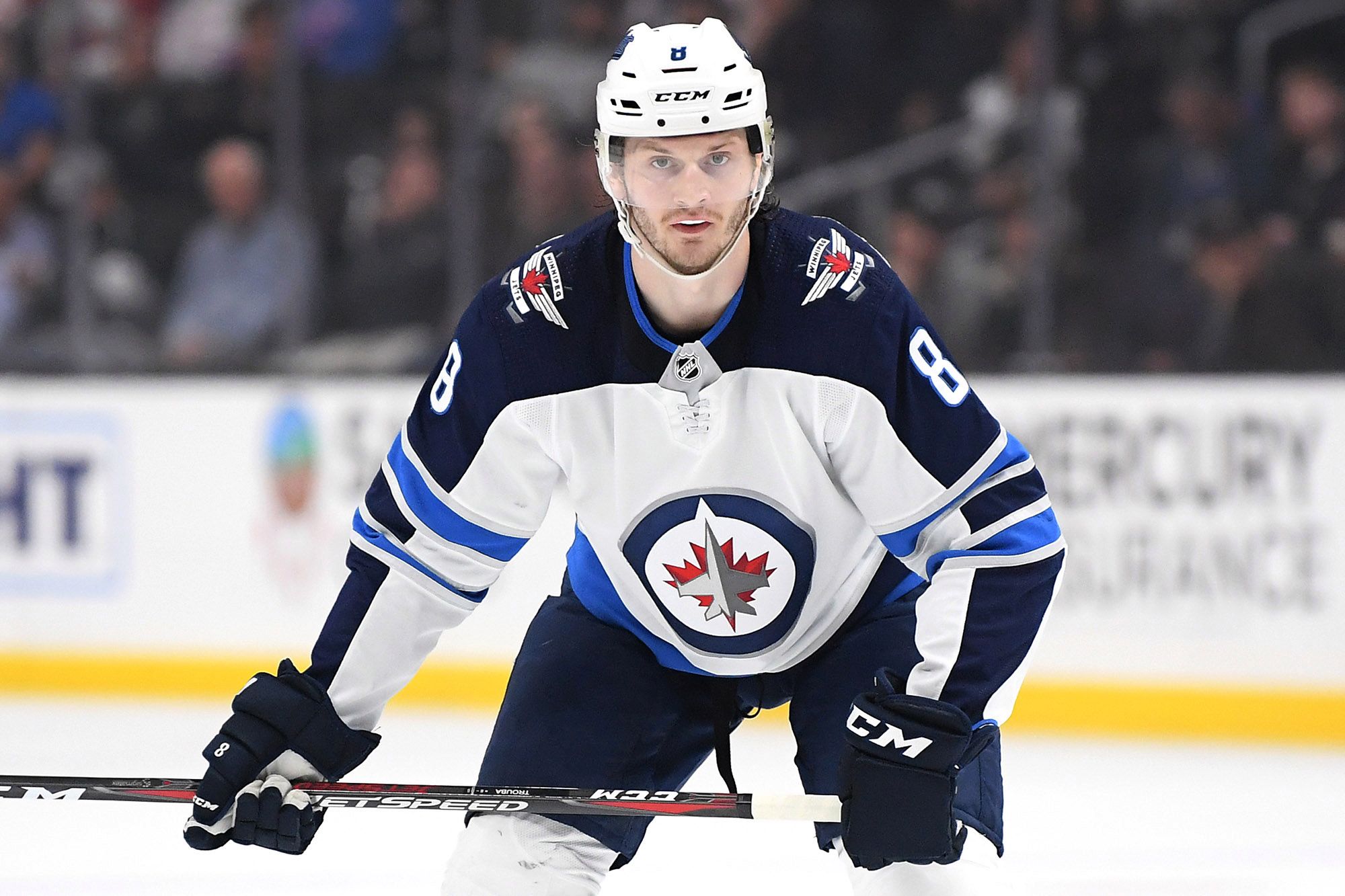 The move allows Winnipeg to get something back for Trouba, who had signaled that he was uninterested in signing an extension to stay with the Jets and was unlikely to resign with the team when he became a free agent after the coming season.
Rangers Add Major Piece for Rebuild
Trouba is known as a two-way defender who can match up with first line forwards while also contributing to a team's offense. Last year, the 25-year-old played all 82 games for the Jets, scoring eight goals and adding 42 assists to tally his first 50 point season.
The trade is part of a rapid rebuild for the Rangers, who are also likely to pick up a talented player with the second pick in the draft later this week.
"He's a big defenseman," Rangers general manager Jeff Gorton told ESPN. "He's 25 years old, he can play against the best players, he has offense, he can kill penalties, he's in the prime of his career."
Trouba, Fiancée Both Hope to Flourish in New York
Trouble was also personally excited for the trade. His desire to move to New York wasn't just about his hockey career, but about helping his fiancée Kelly Tyson – who is in medical school and about to begin her residency – realize her own goals.
"It's a great opportunity for myself and my fiancée. Her career is as important as my career," Trouba told the Winnipeg Sun. "From a life standpoint, that's what I decided in the end. I'm going to marry the girl and I want her to be happy and for her dreams to be fulfilled. She's worked extremely hard to get where she is with schooling and the time she's put in. I want her to see her be successful just as much as I want to be successful."
The move was an unfortunate but perhaps necessary one for Winnipeg, which is coming off a strong season that ended with a first-round playoff loss to the St. Louis Blues. While the Jets have a deep and talented roster, they are dealing with a difficult salary cap situation, and it has been well known throughout the league that Trouba has wanted out – something that likely lowered what teams were willing to give up in a trade for the defenseman.
The Rangers, on the other hand, are coming off a 32-26-14 season that saw them finish second-to-last in the Metropolitan Division, and will be happy to make Trouba a central part of their rebuilding plan over the next couple seasons. Trouba is a clear upgrade from Pionk, and the draft pick they are sending to Winnipeg originally belonged to the Jets anyway, as it was sent to New York in exchange for winger Kevin Hayes at the trade deadline last season.
While most experts see the trade as a big win for the Rangers, it hasn't moved the needle much when it comes to next season's odds. According to William Hill, the Jets remain a solid 16/1 pick to win the Stanley Cup, while the Rangers are a 66/1 longshot.