Cam Newton is the last starting quarterback without a job in the NFL. That's likely to change, however, and when it does, oddsmakers believe the free agent will end up in Jacksonville. Bovada has the Jaguars listed at +190 to sign the 30-year-old Newton.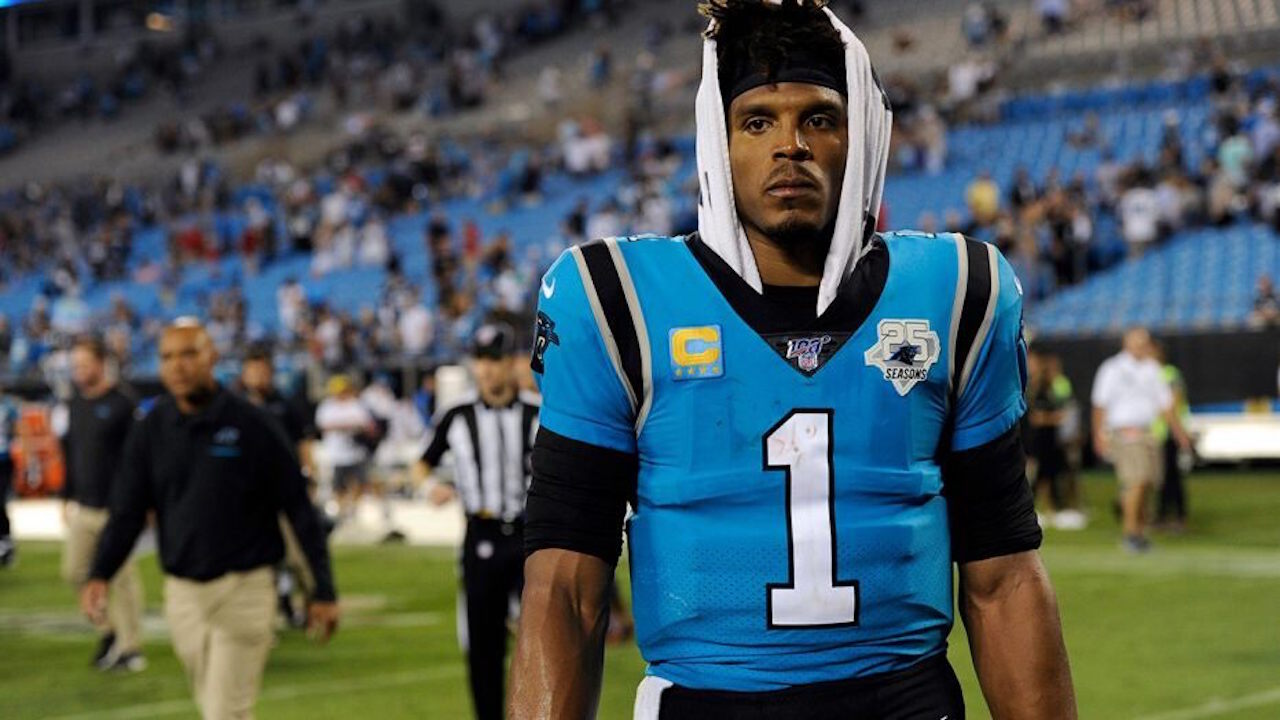 One huge roadblock to Newton signing with a new team is the fact that he doesn't want to be a backup. Most teams already have their starting quarterback set for the 2020 season.
Odds to Sign Newton
| | |
| --- | --- |
| Team | Odds |
| Jacksonville Jaguars | +190 |
| New England Patriots | +250 |
| Washington Redskins | +375 |
| Pittsburgh Steelers | +575 |
| Denver Broncos | +1000 |
| Chicago Bears | +1400 |
| Las Vegas Raiders | +1500 |
Source: Bovada
The Jaguars appeared to have picked Gardner Minshew as their starter when they traded Nick Foles to Chicago in March. Foles split time with the then-rookie Minshew last season.
Jacksonville general manager Dave Caldwell told reporters before the NFL Draft that it's possible the team could still bring in a veteran arm.
"I know Coach (Doug) Marrone likes to bring three quarterbacks to camp for rep purposes [in practice], and I think we can look at that situation," Caldwell said. "We'll get through the draft and see what comes out of the draft. If one presents itself, we'll pull the trigger. If not, we'll look to see what's on the street."
The Jaguars did take a signal-caller in the sixth round when they picked up Oregon State's Jake Luton.
If Not Jacksonville, New England Maybe?
If Newton isn't signed by Jacksonville, oddsmakers believe New England would be the next logical choice for the veteran QB. The Patriots, who lost Tom Brady to Tampa Bay in free agency, have three quarterbacks on their roster, but Jason Stidham, Brian Hoyer, and Brian Lewerke aren't established starters, which means head coach Bill Belichick could be looking for someone more experienced.
The Pats looked at longtime Cincinnati starter Andy Dalton, who told ESPN there were many teams interested in him.
"Once I got released, at that point, I had to figure out what's going to be best for me, what's going to be best for my future for the next 10 years for me," Dalton said. "I had several options out there."
Dalton ultimately went to Dallas where he'll be a backup to Dak Prescott.
"I had to figure out what was the best situation for me to go into that was going to set me up for this next half of my career," Dalton said. "After weighing everything, I felt like going to Dallas was going to be the right fit for me this year, and I'm excited about it."
Newton's Health a Concern
Whether it is Jacksonville, New England, or another team, Newton is going to have to convince coaches he's healthy enough to play after suffering two major injuries in recent years.
He tore a rotator cuff in 2017 that required surgery. Then, he suffered a Lisfranc fracture in his left foot that caused him to miss 14 games last season. He had surgery to repair the damage in December and declared he is fully healed.
Teams, however, would want their own physician to look at Newton before signing him. With the COVID-19 pandemic restricting physicals, that likely won't happen anytime soon.
One possible scenario for Newton is to wait out the summer and not sign with anyone. When the season begins, he could likely be the first call by a team with an injured quarterback.