Though Jack Nicklaus was considered a bomber of the ball when he played, golfers at his Memorial Tournament are rewarded less for distance than they are for being methodical. The last few winners have proven that grip-it-and-rip-it is not the preferred strategy for tackling the Muirfield Village Golf Club in Dublin, Ohio.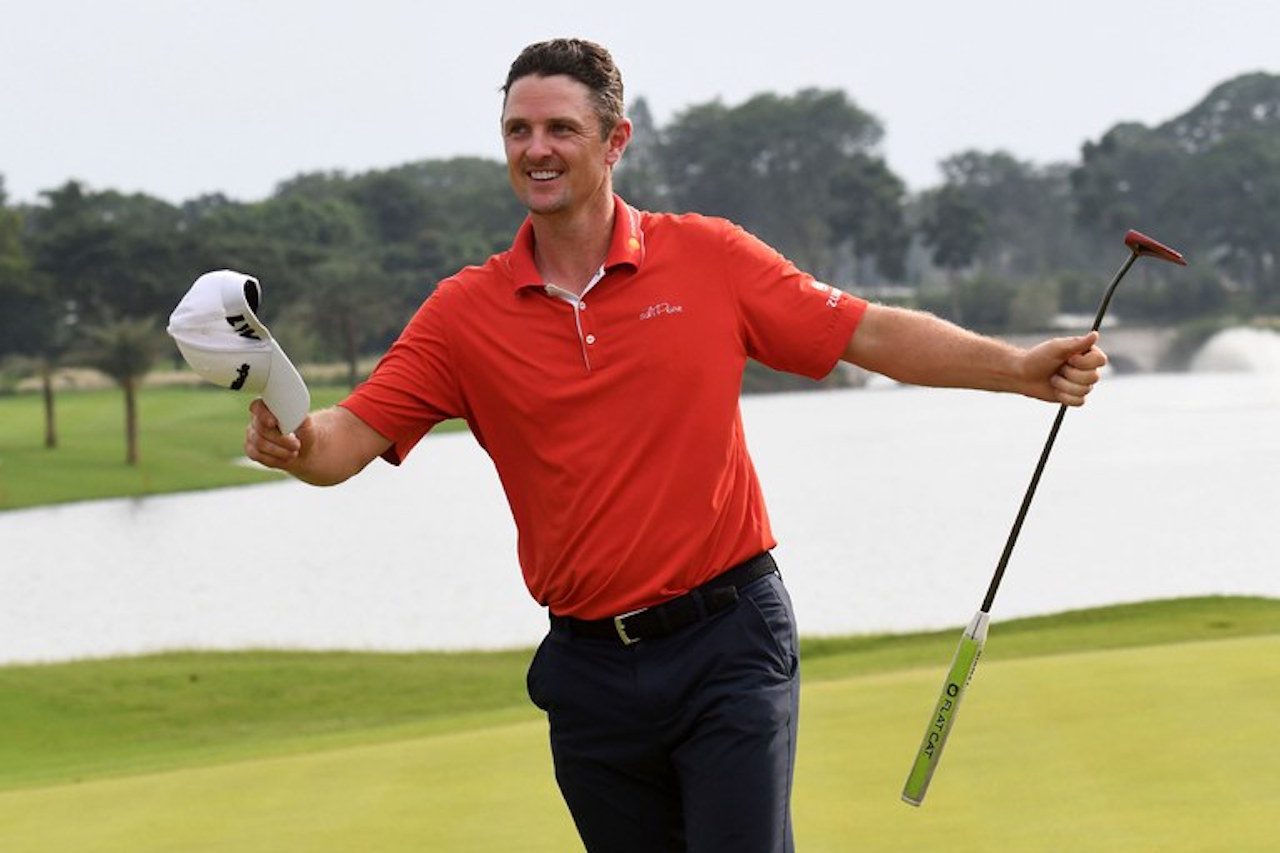 Defending champion Jason Dufner is at 101 in driving distance. William McDirt, who won in 2016, is 145th, and 2015 winner David Lingmerth is 189th. Dufner said in a press conference Tuesday that iron play is crucial for success.
"I think it's mostly a second-shot golf course, so I think you need to be on your irons, being able to hit the different shots, you got a lot of different angles that Mr. Nicklaus has presented to you on the golf course," Dufner said. "A little bit of positioning off the tee because the better you can be in position to some hole locations the better the angle is, so the easier the shot may play."
US Open Prep
Dufner and others have likened this week to a US Open in many ways, and with the second major of the year two weeks away, many of the top players are here this week. Eight out of the top 10 in the Official World Golf Rankings are entered.
"Usually this event draws a pretty good field," Dufner said. "I've been in the top-50 in the world for a good bit now so I'm used to competing against those fields. I kind of expect it week-in and week-out and that's part of what we do, trying to beat the best in the world and trying to be the best in the world for that week."
Dustin Johnson, the world's No. 2 ranked golfer, is the favorite this week at 12/1. He is followed by No. 3 Justin Rose, No. 6 Rory McIlroy, and No. 8 Jason Day at 14/1.
Johnson missed the cut at last year's event, but was fresh off a freak back injury he suffered at the Masters. The year before he finished third.
Rose Might Bloom
The English golfer won last week at the Fort Worth Invitational and should also be considered a favorite for the US Open. He has not played at the Memorial since 2015 when he finished second. He won the event for his first PGA Tour victory in 2010.
He is 31st in driving distance, but 77th in driving accuracy. Nicklaus has made the layout more generous, so going wayward off the tee will not hurt golfers.
Where Rose might have the advantage is greens in regulation, where he is 18th. That has led to being No. 2 in birdie average and third in scoring average. Another positive for Rose is that he is sixth in putting average.
The only possible negative is that he will have Tiger Woods in his threesome for the first two rounds. Woods, who is listed at 19/1 to win, attracts big galleries that aren't always that considerate of other golfers. They have been known to move to the next hole after Woods putts out, thus becoming a distraction to those playing with him. If Rose can put that aside, though, he could be in the hunt on the weekend.