A used 1967 Oyster Perpetual Day-Date Rolex might go for $17,000 on eBay, but the one worn by Jack Nicklaus could sell for millions.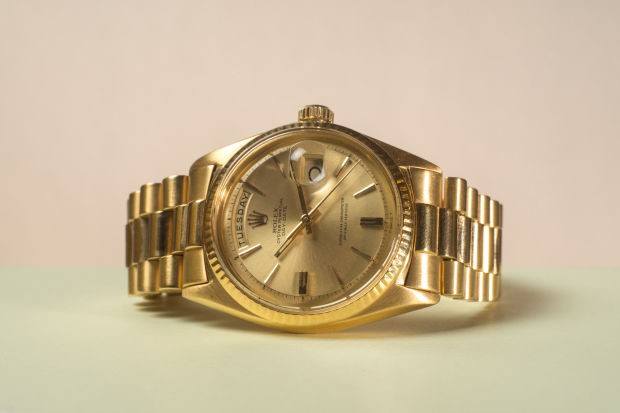 The Phillips auction house is putting Nicklaus's watch up for auction in New York later this year. The Golden Bear is parting with a timepiece that he's worn for more than half a century. When the gavel comes down, sports memorabilia market watchers anticipate it could go for upwards of seven figures — setting a record for auction sales of golf-related artifacts.
Longtime golf enthusiasts have probably seen this watch dozens of times. Nicklaus wore this Rolex almost every time he played. In his career, Nicklaus won18 men's major golf championships — winning more than any other golfer, including Tiger Woods.
The 18-karat yellow gold watch was a gift from Rolex to Nicklaus for attending the 1966 Canada Cup. He received it the spring of 1967. Nicklaus chose the gold version of the watch as a nod to his nickname, the Golden Bear.
To help generate excitement, the Rolex will be on tour at PGA events and auction houses from London to Los Angeles to Hong Kong.
Babe Ruth Keeps on Tickin'
A jersey worn by Babe Ruth set the sports memorabilia record back in 2012 when it fetched $4.4 million. The Bambino's memorabilia always commands top dollar. But sports memorabilia value can be found across nearly every sport in a variety of forms.
Even if the watch falls short of the overall sports memorabilia record, it still has a good chance of breaking the golf memorabilia record. Horton Smith's 1936 Masters green jacket holds the top spot, selling for $682,229. In second place is one of Arnold Palmer's Masters trophies, selling for $444,012.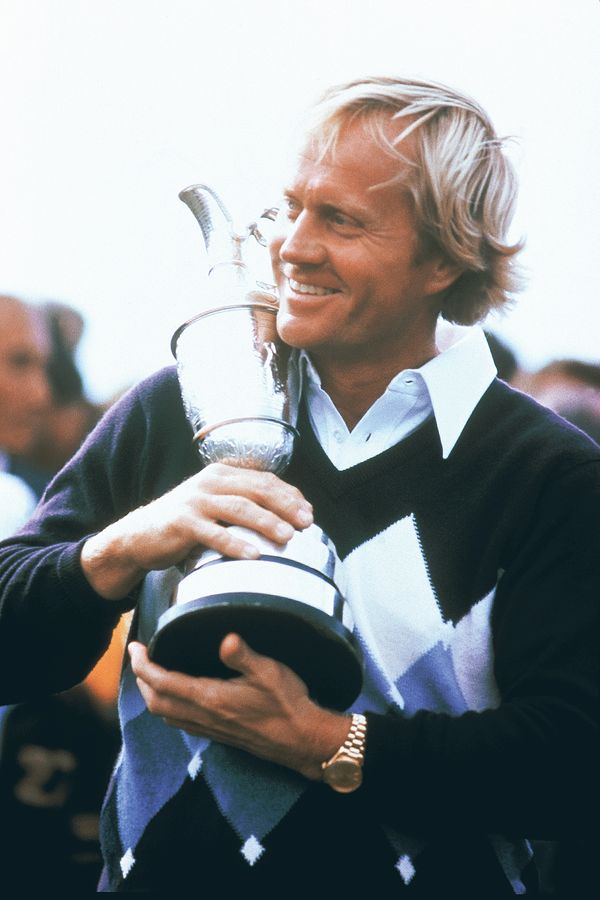 It's unlikely, however, that Nicklaus's Rolex will break the all-time record for a wristwatch sold at auction. In 2017, Actor Paul Newman's Rolex Daytona, which was also auctioned by Phillips, sold for a stunning $17,752,500. But Nicklaus' watch might fare well when compared to the timepiece auction prices associated with other notable athletes — especially when you consider that most of those timepieces lacked the luxury cachet of Rolex.
Biggest Watch Sales at Sports Memorabilia Auctions

Babe Ruth, 1923 NY Yankees World Series Gruen pocket watch (2014) — $717,000
Babe Ruth, 1948 Longines pocket watch (2014) — $650,108
Jean-Claude Killy, 1951 Rolex Dato-Compax Chronograph (2012) — $614,500
Lou Gehrig, 1928 NY Yankees World Series Hamilton wristwatch (2014) — $340,200
Joe DiMaggio, 1941 NY Yankees World Series Hamilton wristwatch — $78,000

sources: Phillips.com, SCP Auctions, Watchtime.com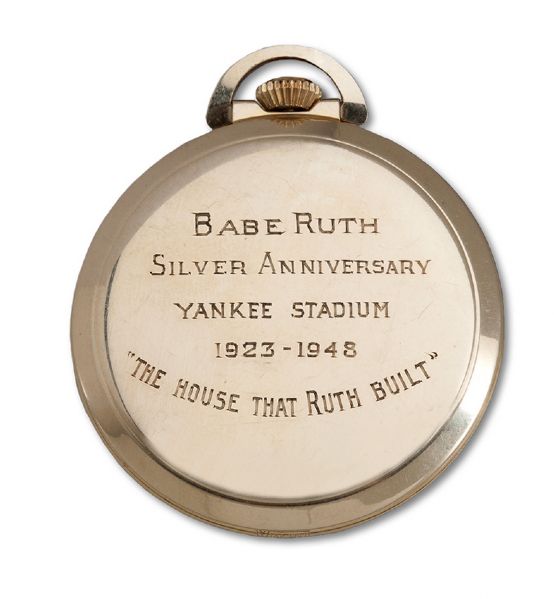 Nicklaus Watch Auction to Benefit Children's Charity
If Jack Nicklaus's iconic Rolex is something you have your heart set on, you still have some time to put together your auction bankroll. The Golden Bear's watch won't be auctioned off until December 10, 2019. And if you're the winning bidder, you'll be happy to know that all the money is going to a good cause.
Nicklaus says he is planning to donate his auction proceeds to a charitable foundation he established. (Earlier this year, basketball legend Kareem Abdul-Jabbar auctioned off a cache of his memorabilia to benefit his Skyhook Foundation.)
All the proceeds from the sale of the Rolex will go to the Nicklaus Children's Health Care Foundation. Nicklaus and his wife, Barbara, set up the foundation to provide families access to world‐class pediatric health care. Its efforts include support for Nicklaus Children's Hospital and 15 Nicklaus Children's Outpatient Centers.