Murray State's Ja Morant and North Carolina's Coby White announced they are leaving their respective schools early and declared themselves eligible for the upcoming 2019 NBA Draft.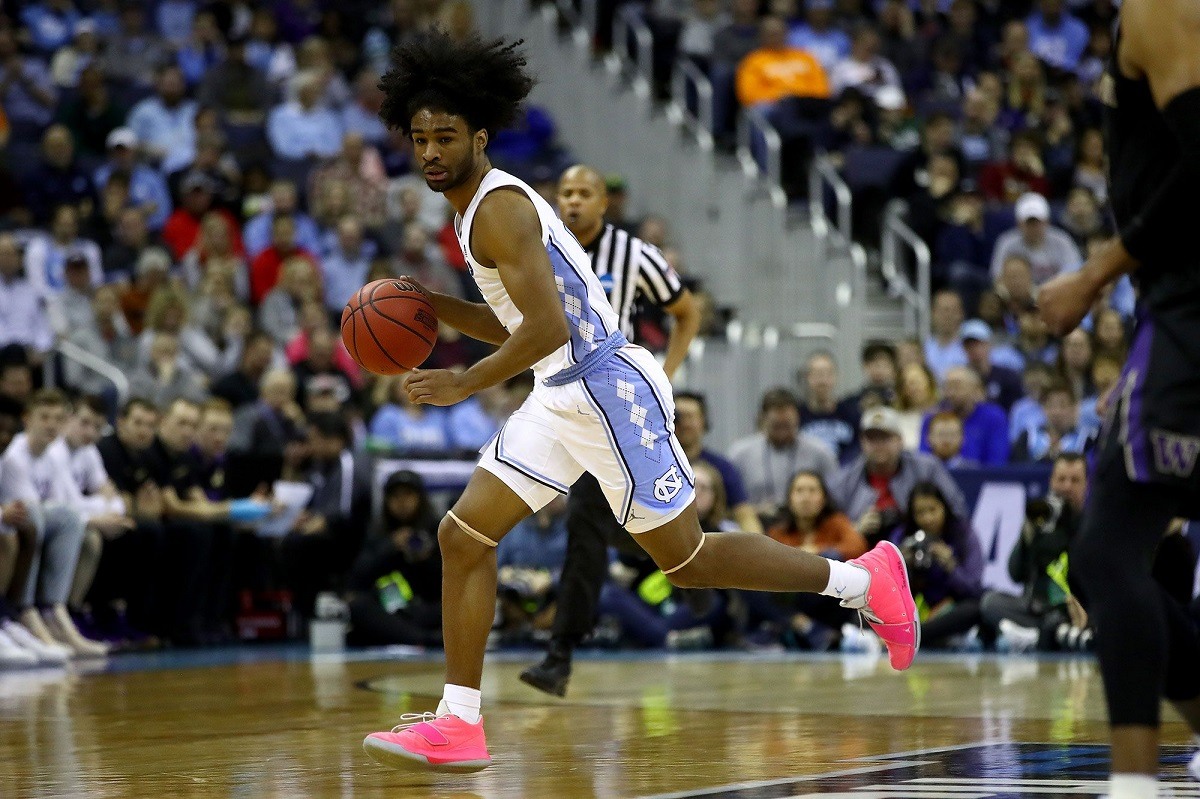 Ja Morant has been on everyone's radar for most of the season. The sophomore was recently named a First-Team All-American. Morant led Murray State to the Ohio Valley Conference tournament title over Rick Byrd's Belmont squad. Morant finished this season with 24.5 points, 10.0 assists, and 5.7 rebounds per game. He also hit 50% of his shots.
Coby White, 6-foot-5 guard, did things as a freshman not too many others achieved at North Carolina, which put him in the same category as Michael Jordan. Only four other freshman averaged more points at 16.1 points per game. He was the team's second-best scorer and drilled 82 treys, which set a frosh record. White led UNC in assists with 4.1 per game.
Coby White's draft stock shot up during the ACC Tournament and March Madness games. Players like Carsen Edwards and Cassius Winston had outstanding games during March Madness, but White has proven he could be a valuable combo-guard in the NBA by playing both point guard and shooting guard. Both Morant and White can be inserted into any backcourt and play either position, which is a huge bonus in the era of versatility and position-less basketball.
Ja Rising
Morant could not lead Murray State to a deep run in March Madness. They were knocked out before the Sweet 16. But along the way, fans were treated to a rarity: March Madness triple-double.
In the Round of 64, #12 Murray State picked off #5 Marquette. Along the way, Morant scored 17 points plus 16 assists and 11 rebounds. He recorded the NCAA's 17th triple-double in history. Morant looked like Patrick Mahomes feasting on a porous secondary. He picked apart Marquette's defense and set up his teammates with wide-open three-pointers or easy layups.
The key to becoming a superstar in the NBA is the ability to make your teammates around you better. When you're at the NBA, everyone is awesome at what they do. So, it's rare to see a player that can push professionals to peak levels of performance. Morant put those skills on display in March Madness for everyone to see.
Tar Heels Going Pro
How many players from North Carolina will end up in the NBA? At Cameron Johnson and Luke Maye are graduating, while freshmen Coby White and Nassir Little decided to leave Chapel Hill early.
White is most known for his floppy hair, which he has been growing out since ninth grade.
"The hair, that's just his identity," said his mother Bonita. "That's what makes him, him. That hair is part of him."
White also wears pink sneakers to raise awareness about cancer. His father passed away before his senior year in high school.
North Carolina is not a traditional one-and-done school, which makes it even more rare that two players are leaving school this early. Only three other Heels skipped after their freshman season under Roy Williams, including Marvin Williams in 2005.
Nassir Little came off the bench for the Tar Heels. Although Little didn't blow away scouts with his numbers (9.8 ppg, 4.6 rebounds), he demonstrated many attributes that proved he could thrive at the next level. Little dropped 20 against the Washington Huskies and 19 against Iona in the first two rounds of March Madness.
Luke Maye has become a cult hero in North Carolina after his performance off the bench during the team's title run in 2017. Maye had an off night against Auburn in the Sweet 16, but otherwise he was Mr. Reliable in big games for the Tar Heels the last couple of seasons. He might not get drafted but you should expect him to pop up in someone's training camp next season.