The trend of first-time PGA Tour winners continued in unbelievable fashion, as J.T. Poston won the Wyndham Championship on Sunday. It was the fifth time since June 30 that a golfer became a first-time winner. The others were Nate Lashley (Rocket Mortgage Classic), Matthew Wolff (3M Open), Dylan Frittelli (John Deere Classic), Collin Morikawa (Barracuda Classic) are the other four.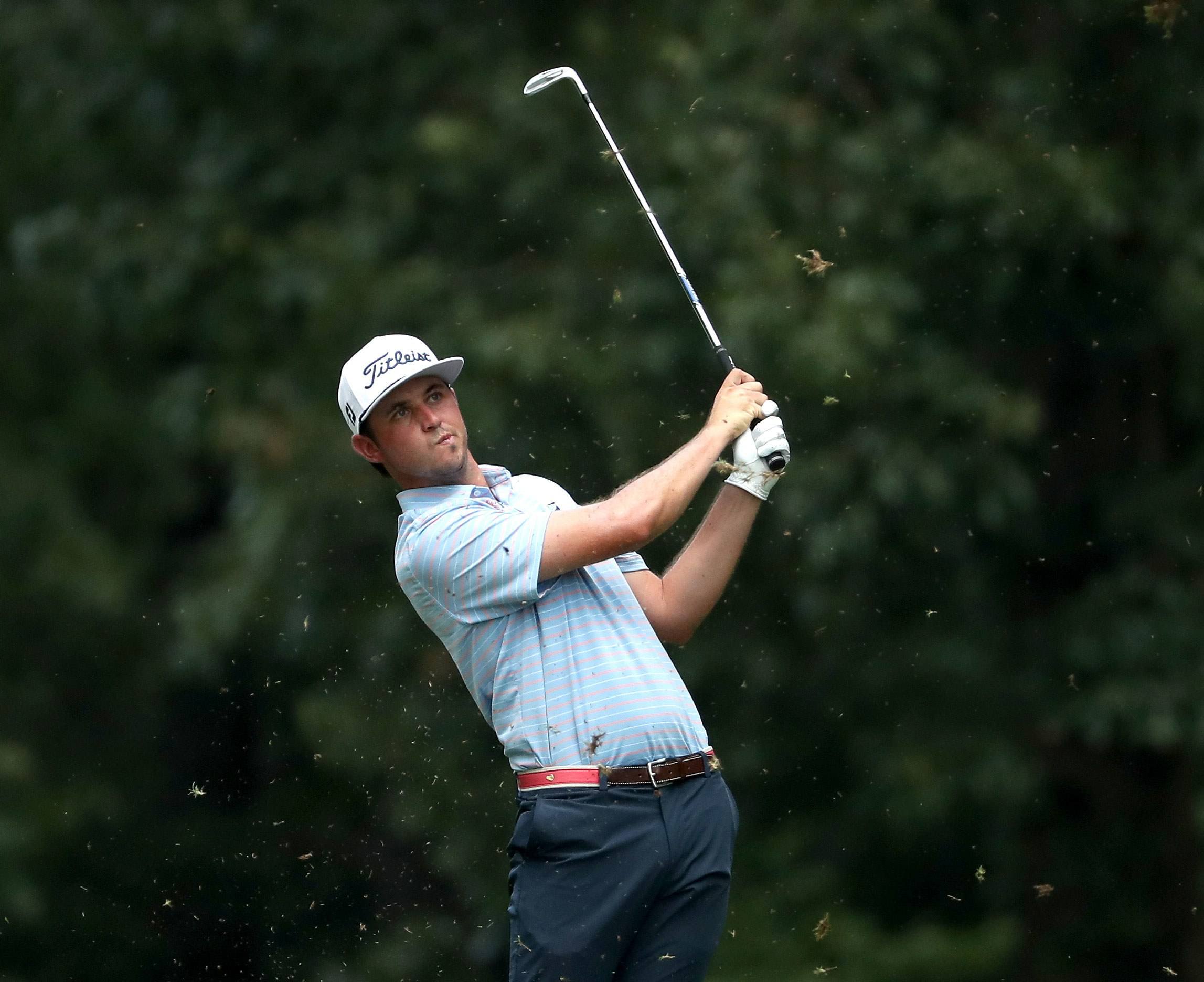 Odds on Poston were long. He was anywhere from a 100/1 to 125/1 longshot to win the Wyndham depending on where you bet. His odds on Sunday were 30/1, despite being three shots off the lead. He blistered the course on Sunday, shooting a 62 and defeating 2/1 final-round favorite Webb Simpson by a stroke.
Poston also did something that hadn't been done in 45 years. He shot four bogey-free rounds en route to the victory. The last golfer to do that in a regular tour event was Lee Trevino in 1974.
"I probably haven't had that many bogey-free rounds this year," Poston said. "To be able to do four in a row is pretty special, and finish it off with a 62 on Sunday is pretty awesome."
Don't Cry for Simpson
Despite being the runner up for the second straight week, Simpson actually earned more money on Sunday than Poston. Because only one player in the top 10 of the Fed Ex Cup standings played in the event, bonus money put up by Wyndham was up for grabs.
Simpson was No. 13 going into the week, but his second-place finish at the season-ending event vaulted him to ninth. He pocketed a $550,000 bonus. So in addition to his $669,600 he received for second, and his total of $1,219 million was more than Poston's first-place prize money of $1,116 million.
"Honestly, [the bonus] wasn't even on the radar going into Memphis," Simpson said on Sunday. "I was too far back, I thought, unless I did something crazy. So yeah, it was on my mind this week."
Hovland Misses Tour Card
US Amateur winner Viktor Hovland looked like a sure bet to earn enough money to get his PGA Tour card for next year, but the 21-year-old finished just short, and instead will be going to the Korn Ferry Tour Finals and try and get his card there.
In five starts, Hovland finished tied for 54th at the Travelers, tied for 13th at the Rocket Mortgage Classic, and 3M Open, tied for 16th at the John Deere and fourth at the Wyndham. If he had finished tied for second he would have earned his playing privileges for next year.
"I feel like I've just been playing better and better every single week," Hovland said. "Obviously this is my best finish throughout the five tournaments that I played. I've just got to keep it going in the Korn Ferry Finals and hopefully I'll make it through."
This Week's Odds, Pick
The PGA Tour playoffs begin this week at the Northern Trust Open. Brooks Koepka is the 8/1 favorite, followed by Rory McIlroy at 12/1, and Dustin Johnson and Jon Rahm at 16/1.
We like Webb Simpson at 25/1. He has had two runner up finishes in his last two events.