One of the oldest rivalries in American collegiate athletics spills onto the hardwood. Yale and Harvard are the top two teams in the Ivy League, with both fighting to win the Ancient Eight's automatic bid to the 2020 March Madness college basketball tournament.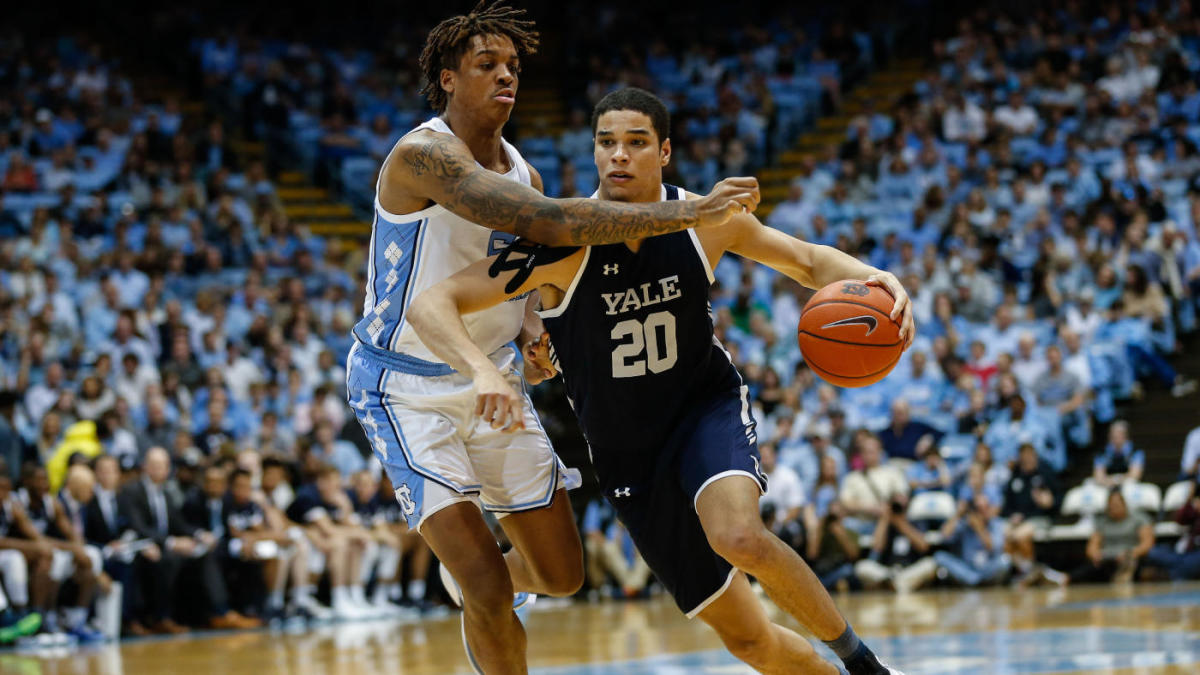 The Yale Elis (14-4) are currently tied with Harvard (13-4) and Princeton (7-8) for first place in the Ivy League with a 2-0 conference record.
Harvard beat Yale twice in the regular season last year. However, Yale defeated Harvard in the conference tournament, known as Ivy Madness, to punch their ticket to the big dance. Yale is now seeking their third March Madness berth since 2016.
After starting the regular season 3-3, including a crushing 58-56 loss at Penn State, Yale went on a heater with a 13-1 clip. They lost only once since Thanksgiving in a 70-67 close shave against North Carolina in Chapel Hill. Yale currently has a four-game winning streak on the line.
Bettors have been blessed by Yale this season. In 16 games in which oddsmakers set the line, Yale is 13-3 against the spread. In 14 games with posted over/under totals, the over is only 8-6. However, the over hit in five out of Yale's last seven games.
Yale hosts three conference home games in a row including Columbia, Cornell, and Harvard. They are 5-0 in New Haven this season. With the big Harvard game looming next weekend, Yale can't overlook inferior opponents Columbia on Friday, and Cornell on Saturday.
Replacing Oni
James Jones, in his 21st season as Yale's head coach, holds the longest tenure out of any other coach in the Ivy League. Yale isn't exactly a basketball powerhouse, but over the last two decades, Jones amassed a 324-277 record. He's the winningest coach in Yale history. Only Princeton's legendary coach, Pete Carril, won more career games (514) in the Ivy League.
Yale appeared in March Madness twice since 2016. Jones is seeking back-to-back berths this season. He'll have to accomplish that daunting task without four returning starters, including swingman Miye Oni.
Oni led the team in scoring with 17.1 points per game. He left school early and entered into the 2019 NBA Draft. The Golden State Warriors selected him late in the second round, then traded him to the Utah Jazz. Oni still needed some work, so the Jazz assigned him to their G-League developmental team. He's currently playing for the Salt Lake City Stars.
Jones relies on a trio of players to provide the bulk of Yale's scoring, including power forward Paul Atkinson (16.9 ppg), shooting guard Azar Swain (14.6 ppg), and forward Jordan Burner (12.2 ppg).
Atkinson, a 6-foot-10 junior, almost doubled his scoring output from last season. He scored 20-plus in seven games, including both Ivy League conference games.
Swain, a 6-foot junior, also doubled his output from last year from 7.6 points a game to 14-plus. Swain led Yale with 21 points in their last loss against North Carolina. However, he struggled in the last couple of victories, averaging only 10 points per game.
Bruner, a 6-foot-9 senior, is third in scoring, but he leads Yale in rebounding with 9.6 boards per game. He also leads the team in assists with 3.6 dishes per game.
Yale or Harvard…  Again?
The rest of the Ivy League schedule is mere foreplay before Yale and Harvard get down to the nitty gritty. The two are on an eventual collision course. Their first meeting will be next Friday in New Haven. Harvard and Yale cap off the Ivy League regular season with a showdown in Boston in the last game of the regular season in early March.
Harvard dominated Ivy League basketball with four March Madness berths between 2012-2015. Yale snapped Harvard's streak by winning the Ivy League in 2016. Since then, Yale has been the team to beat in the Ivy League with a 43-15 record in conference.
"I don't think that people have any good idea of what has transpired for Yale basketball," said Jones. "I think that the people who know, know."
The Elis punched their ticket to March Madness twice since 2016, including a spot last year. Yale lost a close game to LSU in the opening round by five points.
Ivy Madness
The Ivy League instituted a conference basketball tournament in 2017. The geniuses branded it as "Ivy Madness," which was both a cash grab and a useful way to clear up confusing season-ending tiebreakers.
In the not too-distant past, the regular season winner went on to represent the Ivy League in March Madness. These days, it's a single-elimination, four-team tournament with the top four schools competing for a shot to represent the Ivy League.
The hyper-competitive March Madness bubble is looking fierce this year. The finicky selection committee won't show any love to the Ivy Leaguers, due to their lack of non-conference competition. Although Yale is now ranked #53 in KenPom, the only way to guarantee a spot in March Madness will be to secure the automatic bid by winning Ivy Madness.
As expected, Yale and Harvard will slug it out for the regular season crown and the #1 seed in Ivy Madness. The six-pack of the remaining Ancient Eight will compete for the other two spots in the Ivy League conference tournament. Princeton (7-8) looks like the best of the bunch with a 2-0 Ivy League conference record.