With a tick more than six weeks remaining until the Kentucky Derby, suspended trainer Bob Baffert finally moved four of his Derby prospects to other trainers. Provided the horses receive enough points in their impending final Derby preps, the move makes them eligible for the May 7 Derby.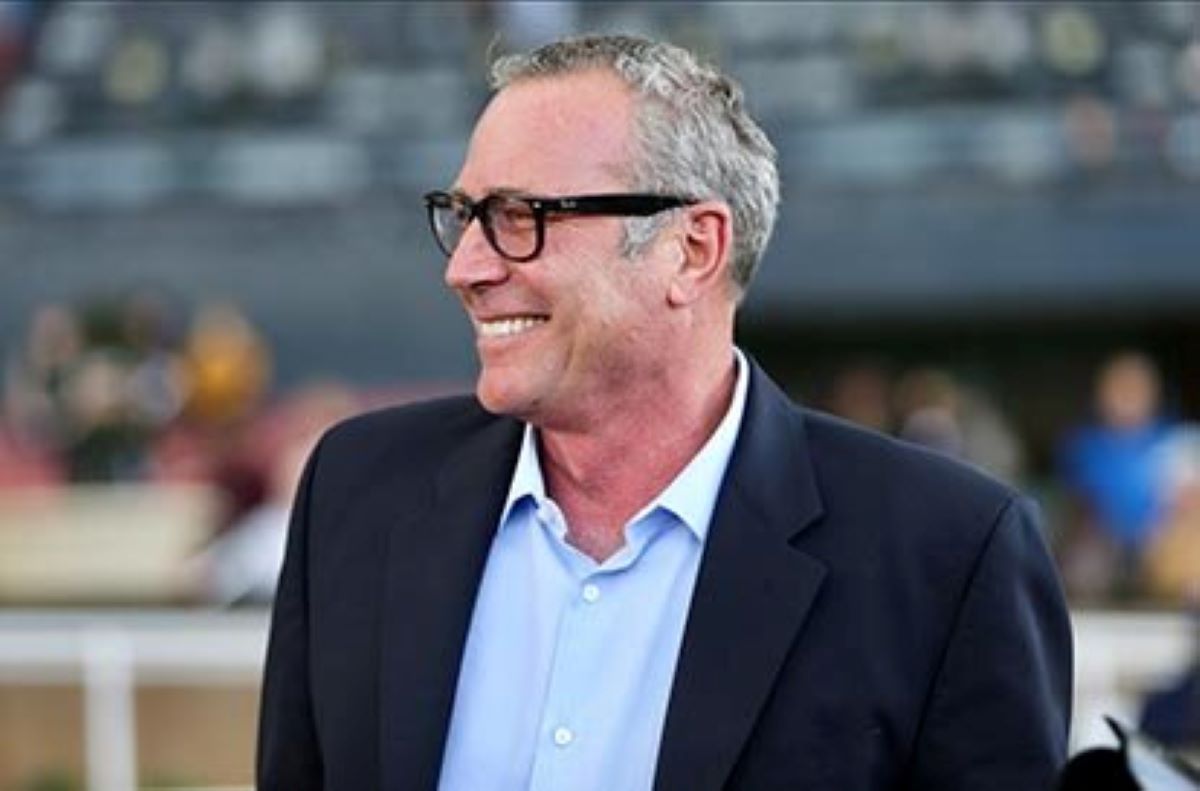 The Los Angeles Times reported that former Baffert assistant Tim Yakteen will take Messier, Doppelganger, and McLaren Vale. Blackadder will move to Rodolphe Brisset's barn in Kentucky. Yakteen, who is married to TVG analyst Millie Ball, is based at Santa Anita. He's worked for Baffert twice, with a stint understudying for Hall of Famer Charlie Whittingham in between. Yakteen's most recent charge of note is 6-year-old mare Mucho Unusual, who won the Grade 1 Rodeo Drive Stakes among her eight career victories. She retired on Thursday.
Baffert's hand was forced by Franklin Circuit Court Judge Thomas Wingate's decision earlier this week. That decision denied Baffert a stay of his Kentucky Horse Racing Commission suspension. He had little choice, with the looming final run of Derby preps over the next three weekends offering 170 points to the top four finishers.
Baffert is fighting suspensions on two fronts for the positive test result that cost the late colt Medina Spirit his 2021 Derby victory. There is the KHRC's 90-day suspension that could start on April 4. That suspension comes with reciprocity agreements from other tracks that effectively take Baffert out of the game entirely. He would have to disband his barn and ship his nearly 100 charges to other trainers.
Baffert's legal battles as endless as his barn
There is also the Churchill Downs Inc. suspension that forbids Baffert from running his horses at any CDI track for two years. That takes him out of the 2022 and 2023 Derbies. It also keeps his horses from earning Derby points – hence what was a long-awaited and anticipated transfer.
All four horses are owned by one of Baffert's primary clients, the high-powered consortium of SF Racing, Starlight Racing, Madaket Stables, Robert Masterson, Jay Schoenfarber, Waves Edge Capital, Catherine Donovan, Golconda Stable, and Siena Farm.
"These are all good horses and they deserve to go," Baffert told the LA Times. "It's just such a great race, both the Kentucky Derby and Oaks. It's great for the fans and the sport. The fans deserve to see these horses run."
Messier one of the Derby future favorites
Where they'll see them run next is fleshing itself out. Messier will likely run in the April 9 Grade 1 Santa Anita Derby. The 15-length winner of the Grade 3 Robert B. Lewis Stakes, Messier is currently the 7/1 favorite on Circa Sports' Derby Future board. He is an 8/1 co-favorite with Epicenter and Simplification at Caesars/William Hill.
Doppelganger, who finished second to Forbidden Kingdom in the Grade 2 San Felipe earlier this month, is likely going to the April 2 Grade 1 Arkansas Derby. He's 40/1 at Circa and 25/1 at Caesars/William Hill. McLaren Vale, the third-place horse from the San Felipe, doesn't have his next destination set.
Blackadder won the El Camino Real Derby at Golden Gate Fields, which gets him an automatic berth to the Preakness Stakes. His win on that synthetic track made the Kentucky-based Brisset's decision to run him in the Jeff Ruby Steaks at Turfway Park easy, according to Horse Racing Nation. Turfway Park is a synthetic track.
All of those races offer 100-40-20-10 points, meaning a top-two finish assures a Derby berth.
Other moves could be coming
Baffert told the Times he wasn't sure about moving any of his fillies to other barns to make them eligible for the May 6 Oaks. Nor did he mention two other Derby prospects, Sham and Southwest stakes winner Newgrange and Pinehurst, who is the favorite for Saturday's UAE Derby. Both are owned by the same consortium that owns Messier, Doppelganger, McLaren Vale, and Blackadder.
Tim Yakteen and Rodolphe Brissett are both top-class horsemen. Bob has consistently impressed on the ownership group that this quartet has erned a shot at the title, vital for the sport and the fans. Bob has meticulously managed Messier, Doppelganger, McLaren Vale and Blackadder.

— Tom Ryan. (@TomRyanKY) March 24, 2022
"Messier, Doppelganger, McLaren Vale, and Blackadder are some of racing's most exciting colts this year, and we are grateful for Bob's outstanding training effort with them," SF Racing's Tom Ryan said in a release. "We salute Bob for making the tough but necessary decision that will allow them to prove themselves as top talents in racing this year."