At the start of his 2020 season, Phil Mickelson told reporters that he wants to see how he fares during his first six months of play before he makes a decision on joining the PGA Tour Champions. So far, he's played in The American Express and the Farmers Insurance Open, and has missed the cut in both.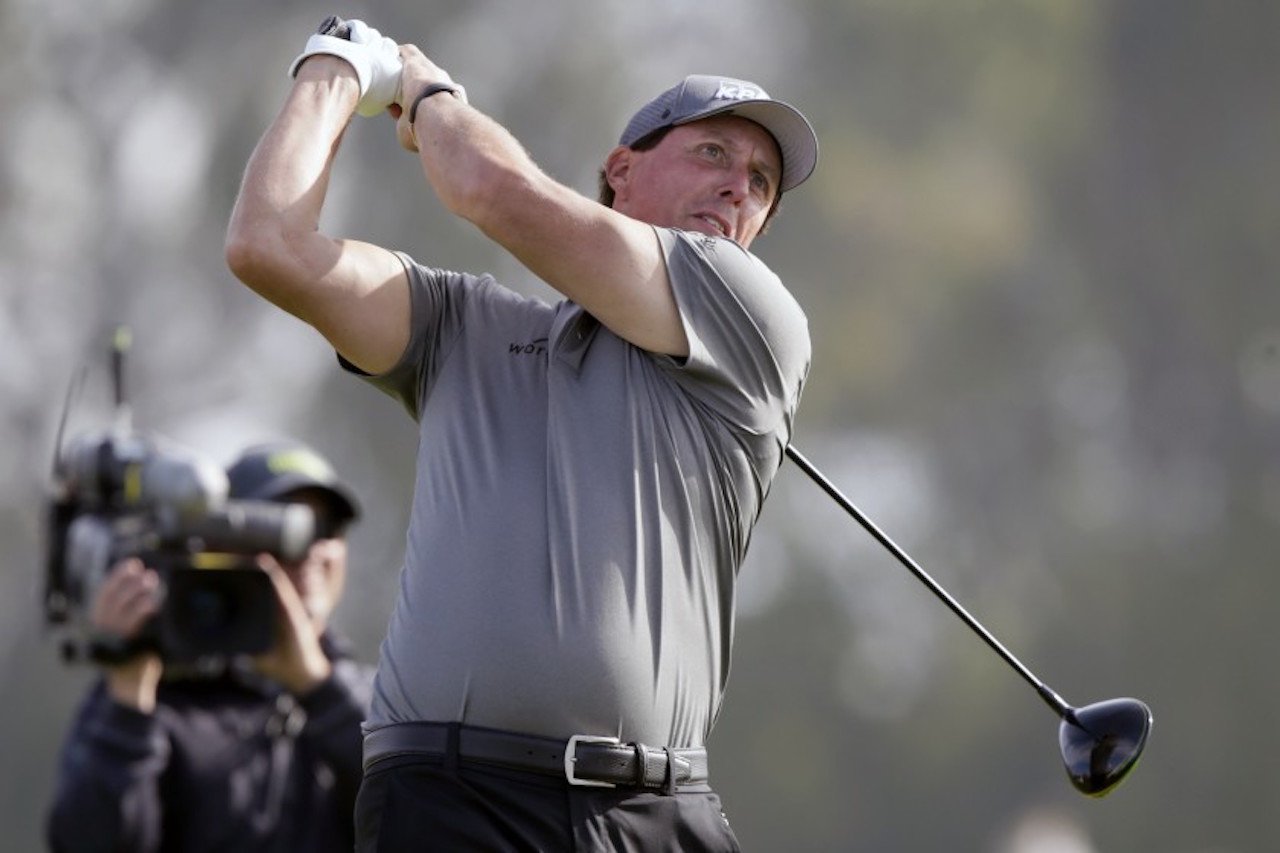 Those results weren't exactly the start Mickelson was envisioning. Now, Mickelson will be traveling to Saudi Arabia for the Saudi Invitational. He is a 100/1 longshot to win that event. At The American Express in La Quinta, California, two weeks ago, he was 40/1. At the Farmers Insurance Open, he was at 100/1.
After an even-par round on Thursday at Torrey Pines, Mickleson told reporters that he thought a good round on Friday would get him back in the tournament.
"If I can just be patient and hit it the way I've been hitting it, I think it's going to be a good round and a good rest of the tournament," Mickelson said.
That didn't happen, however. Mickelson shot a 1-over par on the North Course at Torrey Pines. That layout is generally considered the easier of the two tracks golfers play at the La Jolla, California, facility.
Can Mickelson Make Cut at Saudi Invitational?
There might be some truth to Mickelson's belief that he's close to regaining his winning form. In five rounds of golf, Mickleson has only had only one over-par round, despite missing two cuts.
This week, however, could be a test for Mickelson's optimism. He's playing a golf course he has never played competitively at, and is facing serious criticism about his decision to play in Saudi Arabia. The country's human rights record has been criticized by many, leading some top pros, such as Rory McIlroy, not to play the event.
Mickelson, though, defended his decision to play at this event in the Middle East.
"After turning down opportunities to go to the Middle East for many years, I'm excited to go play and see a place in the world I've never been," Mickelson said on Twitter. "I understand those who are upset or disappointed. You'll be OK. I'm excited to experience this for the first time."
Slow Play Warning Derails DeChambeau
Bryson DeChambeau ran afoul of the European Tour's aggressive slow-play policy, and it might have cost him a chance to defend his title at the Omega Dubai Desert Classic. DeChambeau, who was a 25/1 choice to win the Omega Dubai Desert Classic for the second straight year, trailed Ashun Wu by two shots going into the final round. With just four holes remaining, DeChambeau moved into a tie for the lead.
That was when a European Tour official warned DeChambeau about his slow play. It seemed to rattle the American. He made bogey on his final four holes, and finished tied for eighth.
Fellow professional Eddie Pepperell has been a critic of DeChambeau's play, roasting him a bit on Twitter. The two were paired together for the final round, and Pepperell said he's noticed an improvement.
"We actually got on quite well," Pepperell tweeted afterwards. "And to his credit, he's sped up."
This Week's Odds, Pick
The PGA Tour is at the Waste Management in Scottsdale, AZ, and Jon Rahm is the favorite at 7/1. We like Hideki Matsuyama, however, at 16/1. He has won the event twice and has a scoring average of 67.67 In 21 rounds.
The Saudi Invitational has Dustin Johnson as the favorite at 7/1. We are going to go with Patrick Reed. He will be away from the cheating distractions he's had to face in the states, and could be a good pick at 12/1.