The NFL Week 3 injury report is out, and in it are some good reminders for bettors about factors to consider that are most likely to impact four particular games.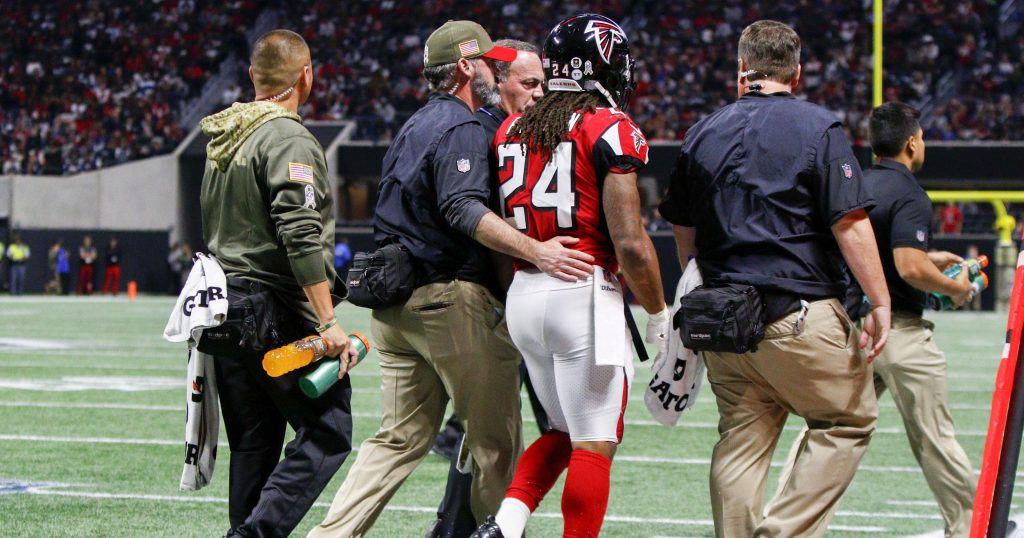 Indianapolis Colts at Philadelphia Eagles
The storyline here is about a return from injury. The Eagles welcome back starting quarterback Carson Wentz, who hasn't played since a knee injury last December. He will be without Jay Ajayi and Darren Sproles in the backfield, as both runners were listed as out for the game. However, Wentz will have starting left tackle Jason Peters, back from a quad injury, protecting his blindside and receiver Alshon Jeffrey could make his first appearance of the season, though he is listed as questionable.
On the other side of the ball, the Colts are without three offensive starters in running back Marlon Mack, tight end Jack Doyle, and tackle Anthony Castonzo. The Colts' offensive line was without Castonzo last week as well, but did well to keep quarterback Andrew Luck protected, allowing just one sack. They'll need a repeat performance this week against a formidable Eagles defensive line.
New England Patriots at Detroit Lions
The Lions' best chance at winning this game will be for head coach Matt Patricia to find something to exploit in New England's defense. That's because he knows the unit well, having coached the defense last year before taking over head coaching duties in Detroit.
The Lions offense has shown signs of life this year and Patricia has the luxury of facing a Patriot defense that will likely be without two starters. New England safety Patrick Chung and defensive end Trey Flowers both suffered concussions last Sunday against Jacksonville and were listed as doubtful to play.
Given those injuries and his coach's familiarity with the opponent, quarterback Matt Stafford has every reason to feel good about the Lions' gameplan this week.
Offensively for the Patriots, the status of newly acquired wide receiver Josh Gordon and offensive tackle Marcus Cannon were listed as questionable.
Unfortunately for the Lions, they aren't any healthier. Four major contributors – wide receiver Marvin Jones, guard T.J. Lang, defensive end Ziggy Ansah, and cornerback Darius Slay – were all listed as questionable for the contest. If Slay misses the game, expect Patriots quarterback Tom Brady to relentlessly target whoever the Lions replace him with at cornerback.
New Orleans Saints at Atlanta Falcons
Based solely on the injury report, this matchup of NFC South rivals favors the Saints. Linebacker Manti Te'o has been ruled out. Besides that, New Orleans will be at full strength. On the other sideline, the Falcons are missing several players they envisioned as starters before the season began.
This game seems destined for a shootout, but if the Falcons decide they want to establish the run they'll have to do so without running back Devonta Freeman for the second straight week. He's been ruled out with a knee injury.
Atlanta will also be thin at defensive end, Takk McKinley and Derrick Shelby have both been ruled out with groin injuries. The team has also been adjusting to life without linebacker Deion Jones, safety Keanu Neal, and guard Andy Levitre – who are all on injured reserve.
Buffalo Bills at Minnesota Vikings
This game sticks out among the rest in Week 3 due to the massive point spread. The Vikings are listed as 16.5-point favorites against the visiting Bills. It's a game that also features a couple of banged up playmaking running backs.
The Bills listed their best player, running back Lesean McCoy, as questionable with a rib injury that limited him in practice this week. It's already an ugly looking matchup for the Bills, and they might have to play it without their best player.
For the Vikings, Dalvin Cook has been ruled out with a hamstring injury. Fortunately for Minnesota, Latavius Murray is no stranger to carrying the load. To the delight of Bills' rookie quarterback Josh Allen, Minnesota has also ruled out pass rushing threat Everson Griffen.