Ed Carpenter doesn't believe in superstition, but taking the pole position for the third year at Sunday's Indianapolis 500 might be the good luck charm he needs. His other starts at No. 1 were in 2013 and 2104. This is his 15th go at the Brickyard.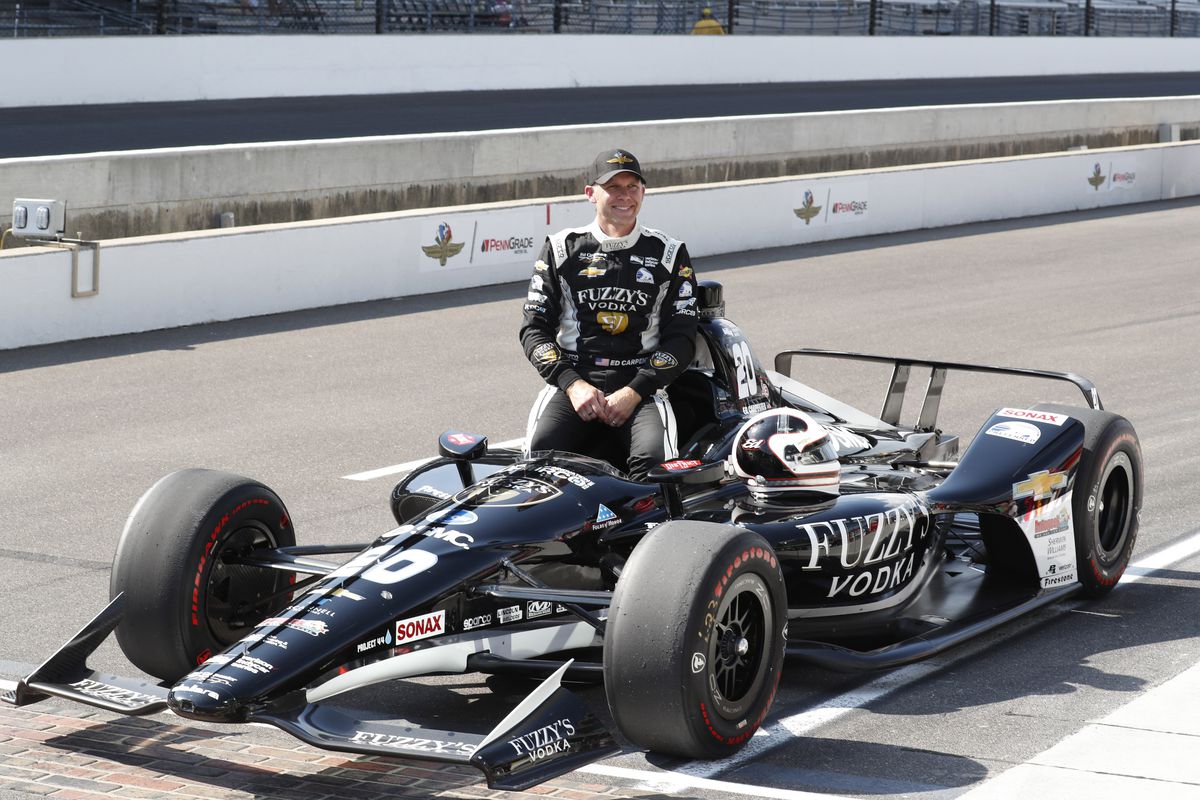 The veteran driver failed to capture the race both times he had the pole position. In 2013 he finished 10th, and failed to finish in 2014, getting knocked out in a multi-car crash with 25 laps to go. His best finish was fifth place in 2008.
Carpenter is confident he can win, despite having subpar results the from pole position before. He told reporters that he believes he is more prepared for this race than in year's past.
"I feel like the team has all the tools to go out and win, I feel like I have what it takes," Carpenter said during Thursday's media day, "The hardest part is just executing that efficiently for 500 miles."
The Westgate Las Vegas SuperBook has him at 12/1 to win.
Long Way to Front
The race favorite is Tony Kanaan at 7/1, followed by Will Power at 8/1, with Scott Dixon, Sebastien Bourdais, and Alexander Rossi at 10/1.
Some sportsbooks have Rossi as the favorite at 8/1. He won in 2016 and was in the mix last year, ultimately finishing seventh. This year, though, he qualified in 32nd position, which puts history against him. The farthest back an Indy 500 winner was from the start was 28th, and those wins happened in 1911 and 1936.
Rossi does like to point out, however, that when he won in 2016, he was in 28th position with 95 laps remaining.
"If you qualify 32nd because you're slow, you're not going to drive to the front," Rossi said. "If you qualify 32nd because you have an issue and you don't feel that you should be there, then you have a pretty big opportunity. You have a lot of different pit stops. You have a lot of potential for strategy to be out of sequence. There's just a lot of different ways you can play it if you have a fast car. If you have a fast car, any strategy looks good."
Danica Patrick's Farewell
Sunday marks the final Indy 500 for Danica Patrick. The 36-year-old is retiring at the end of the year. Patrick had made the switch to NASCAR in 2011, but wanted to return for one last race at the Brickyard. She is listed at 30/1.
"I don't regret any of the moves I've made," Patrick said. "It wouldn't be so dramatic if I wasn't gone for seven years. I'm sure I would have a few less people standing here."
The debate will soon begin if Patrick deserves to be in the Hall of Fame. It is a prospect she hasn't considered.
"I don't know, I think that anything I have accomplished as a statistic or something to be honored for, whatever, they are things that if they happen, they are great, but they were not my goal," Patrick said. "Any record I have I didn't really know until after; those things either happen or they don't, all those kinds of things I don't plan on. I am not really thinking about that, anything like that, though it is quite the honor."