The Indiana Pacers were projected to win about 32 games this NBA season, not reach that mark set by Las Vegas before the second half.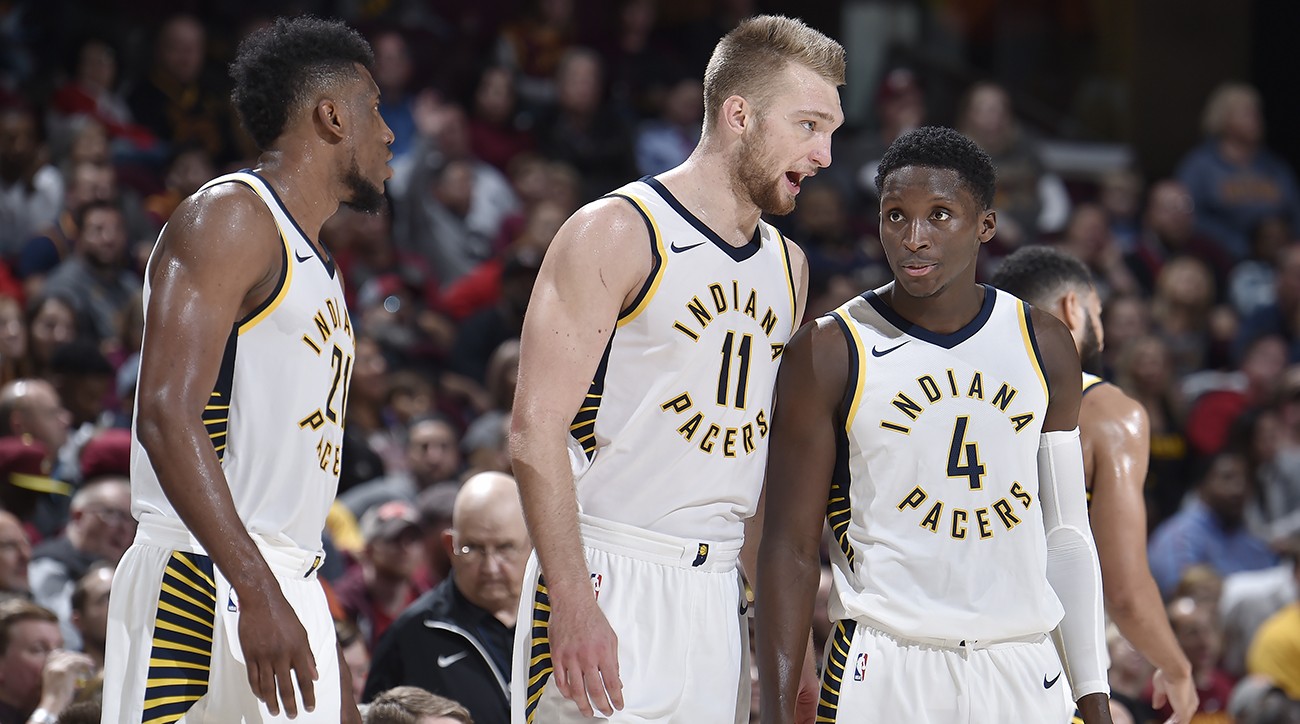 The team has surprised sports books by becoming the only team to get to its total before the All Star break.
Vegas had set the over/under for the Pacers at 30.5 and they hit the over on Feb. 9 with a win on the road against the Boston Celtics. Boston is 16/1 to win the NBA Championship. Indiana is a 125/1 pick.
But the squad has been shocking many teams this year. They have beaten Eastern Conference favorite Cleveland twice and conference-leading Toronto once. The are eight games above .500 and fighting for a playoff spot. Both of those goals seemed unattainable in October.
Team President Ken Pritchard told the Indianapolis Star the season so far has exceeded his expectations and Coach Nate McMillian has been one of the reasons
"I'm surprised," he said. "Nate's been brilliant. Our offensive and defensive strategies this year have been terrific. Without Nate, we don't have this. We're not talking about this. He's overachieved, and more importantly, he's put our players in a position where every single night they can succeed."
Boon to Bettors
The team has also been pretty solid for gamblers betting on the NBA. They ended wrapped up the first half of the season with a three-game winning streak, defeating Boston, New York and Brooklyn.
In those games there were also 3-0 against the spread. Overall ATS they are 32-26-0 and are the third best team in the league behind Boston and Brooklyn.
They have winning records ATS at home and on the road. When they host clubs they are 17-14-0 and when they travel they have a 15-12-0 mark.
The over/under has trended more towards the under. They have hit the over 24 times, as opposed to the under at 32 times. They had a streak in January where they were under nine of 10 games.
Season Outlook Gloomy
This was supposed to be a rebuilding year after All-Star forward Paul George told the team he didn't want to stay in Indiana when he became a free agent this summer. They dealt him to Oklahoma City for guard Victor Oladipo and young big man Domantas Sabonis.
The team suffered further setbacks with injuries. Reserve guard/forward Glenn Robinson III suffered a serious ankle injury early in training camp and won't return until after the All-Star break. Center Myles Turner injured his elbow in January and has been spotty offensively.
Oladipo, though, has led this team and was rewarded with a spot on Team LeBron's All Star squad. This is a team that no one will want to face in the first-round of the playoffs.
McMilian told the Indianapolis Star the success has been achieved with a simple formula.
"The players are working their butts off," he said. "My coaches work their butts off. We're all working our butts off to create a culture with this new group."