Indiana Gov. Eric Holcomb signed an extensive and controversial gaming bill on Wednesday, one that will allow gamblers in the state to bet on sports through their mobile devices.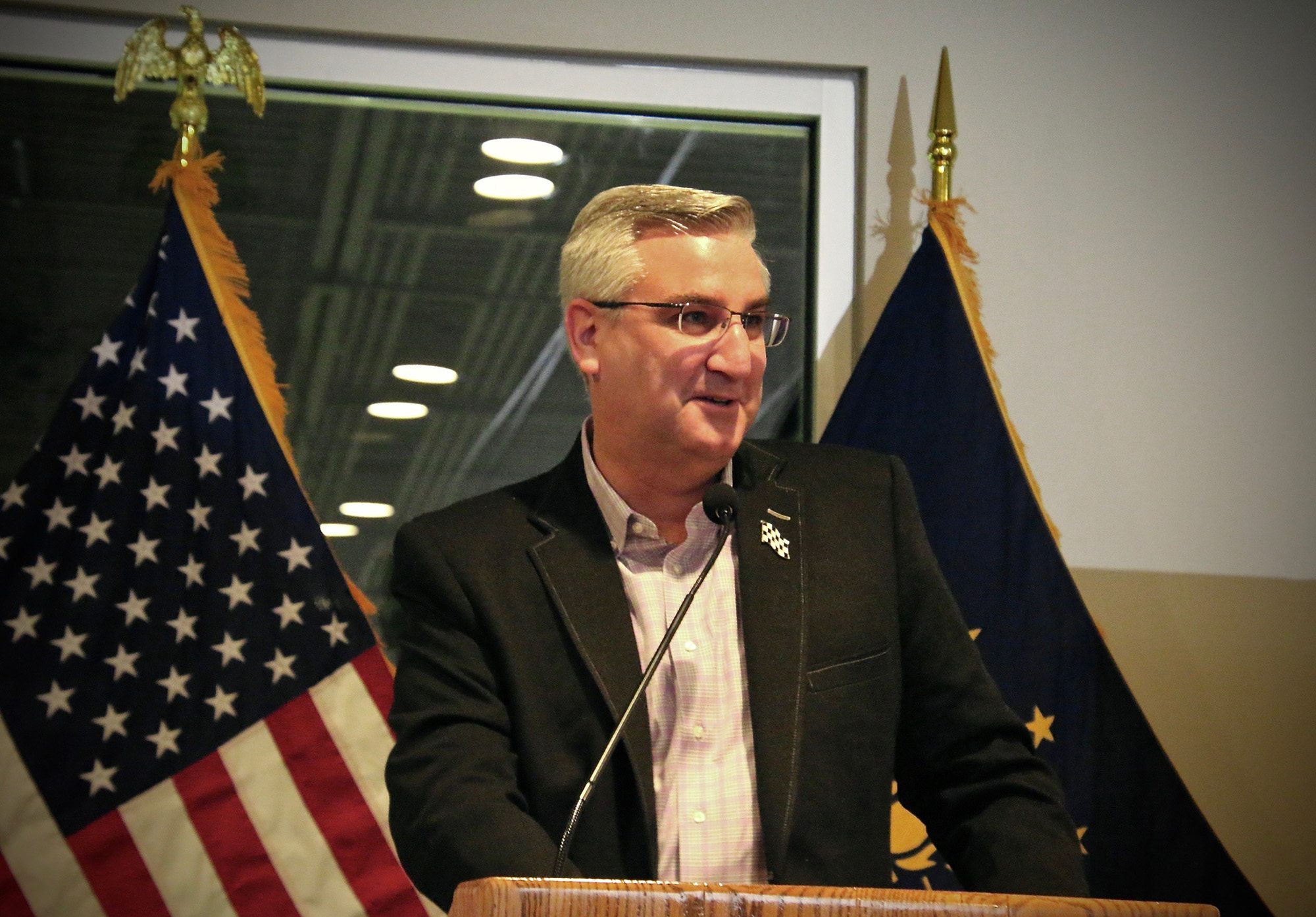 The bill also allows for a new casino to be built in Terre Haute, a provision that has caused most of the controversy surrounding the legislation.
Holcomb Signs Bill at Last Minute
Wednesday night marked the deadline for Holcomb to sign the bill, which would have gone into law without his signature had he chosen to ignore it. Even early in the day, Holcomb told reporters that he had until midnight to decide on the bill, refusing to say whether or not he planned to sign it.
In the end, Holcomb said that he decided to go with the bill based on the increased competition from surrounding states and the evolving nature of the gaming industry.
"Gaming is a highly regulated industry that once had little competition, but now does from surrounding states and new technology," Holcomb said in a statement. "By modernizing our laws, this legislation will spur positive economic growth for our state and for an industry that employs over 11,000 Hoosiers. Additionally, it will bring in new revenue and create hundreds of new jobs."
The sports betting portion of the bill makes Indiana the 10th state to complete the process of legalizing such wagers, and will go into effect in July. It will allow bettors to register for accounts and place bets from their phones anywhere in the state, provided that they are within the state's borders.
Casino Move Causes Controversy
Indiana will also allow retail sportsbooks at casinos and other locations, and will set a tax rate of 9.5 percent on gross revenue. There will be no betting on esports or on amateur sports featuring athletes under the age of 18, and the Indiana Gaming Commission will later determine what types of wagers will be available for in-play betting.
The Indiana bill comes on the heels of one passed last week by Montana, which will soon allow single-game betting through its state lottery.
While there had been some back and forth earlier in the process over whether or not mobile betting would be allowed, the real controversy for the Indiana bill came from the provision that will allow Spectacle Entertainment to move a casino license away from Gary to a more lucrative area. In order to do so, Spectacle would have to give up one of its two current licenses and pay a $20 million fee, though they would then be able to participate in a competitive bidding process for a casino license in Terre Haute as well.
Critics said that there were potential conflicts of interest during the legislative process related to this aspect of the bill. That included Spectacle Entertainment having paid for Holcomb to fly to the Republican Governors Association meetings last July and November, which gave investors from the company exclusive access to the governor.