Jessie Royer, down to 13 dogs in harness, continued to lead the 2020 Iditarod sled dog race as the race reached the Kulato, Alaska checkpoint. Three other mushers reached Kulato at the 5 Day, 20-hour mark, including Richie Diehl, Thomas Waerner, and Brent Sass. Defending champion, Peter Kaiser, moved into fifth place, but he's trailing the lead pack and still several miles outside of Kulato.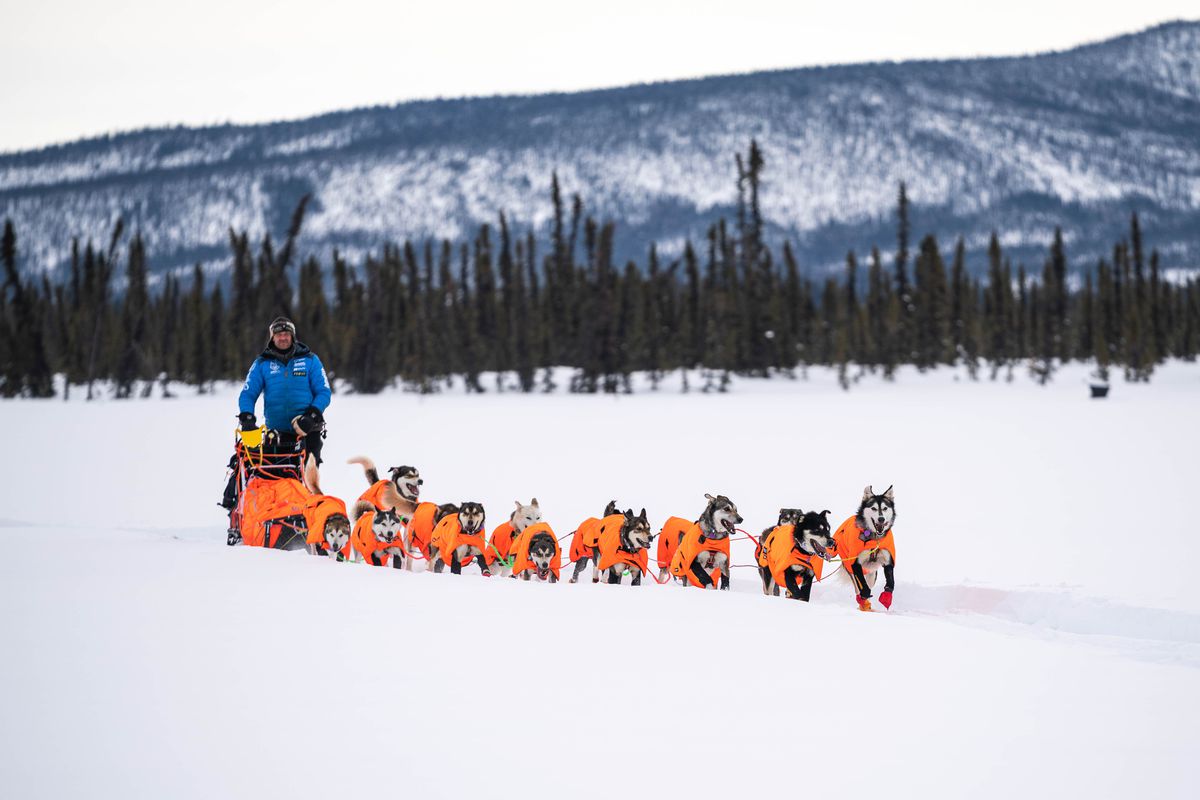 It's still too early to start racing with less than 400 miles to go and over 132 miles to the Bearing Sea. Kaltag is the next checkpoint at 47 miles down the Yukon River.
"It's a long way to Nome. We're just going to keep grinding," said Jessie Royer. "We will be in the top somewhere. Just don't know where."
2020 Iditarod Standings
1. Jessie Royer (13 dogs)**
2. Richie Diehl (14 dogs)**
3. Brent Sass (13 dogs)**
4. Thomas Waener (14 dogs)**
5. Peter Kaiser (10 dogs)
6. Paige Drobny (12 dogs)
7. Aaron Burmeister (12 dogs)
8. Mitch Seavey (11 dogs)
9. Michelle Phillips (12 dogs)
10. Ryan Redington (12 dogs)
** Reached Kulat, Alaska, checkpoint
The leaders will take a mandatory eight-hour break before mushing to the next checkpoint at Kaltag.
Kaiser's team is down to 10 dogs in harness. The 2019 champ leads the chase pack as his team reaches Kulato.
The legendary Mitch Seavey moved into the Top 10. Seavey won the Iditarod three times and set a record as the oldest winner at 57. Dallas Seavey, Mitch's son, won the Iditarod four times.
Lance Mackey moved into the Top 10 yesterday, but he's currently in 13th place.
Beware of Waerner
Norway's Thomas Waener and his team are currently in third place. Waerner and his dogs were 50 minutes faster between Galena and Kulato than the lead mushers.
With Norway currently under lockdown due to the coronavirus outbreak, he is the lone Norwegian participating in sports. The entire country has jumped aboard the sled dog racing bandwagon and is cheering on their native son.
Waener, competing in only his second Iditarod, has become one of the mushers to beat. He lacks experience, but he's assembled a monstrous team of dogs. He started with 14 dogs in harness and all 14 are still running.
"Tom's team looks amazing on the trail. They're my pick to win," said Royer.
Waerner's dogs, including wheel dogs — King and Kong, are the most animated on the trail when they roll into checkpoints.
"They are crazy," said Waerner. "A fun team to drive."