Zlatan Ibrahimovic launched a new autobiography, not holding back from comments which will surely make headlines around the world.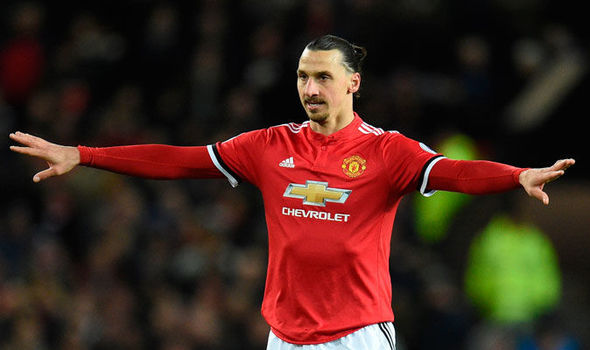 In the new Adrenalina book which was released on the Italian market on 2 December, Zlatan refers to his life at Manchester United in a totally unexpected fashion. The 40-year-old super striker says he was surprised by the club's "small, closed mentality" after signing for the Red Devils in 2016. Ibrahimovic moved to Old Trafford from Paris Saint-Germain. At United, he won the Europa League, the League Cup and Community Shield, before moving to LA Galaxy in the MLS in 2018.
Remembering life in Manchester, Zlatan said: "One thing surprised me: everyone thinks of United as a top club, one of the richest and most powerful in the world and seen from the outside it looked that way to me. But once I was there I found a small, closed mentality."
Ibrahimovic was surprised to see Wayne Rooney's name removed from the Man. United locker room the day after his return to Everton, then was left baffled after being charged £1 for a bottle of juice.
"One day I was in the hotel with the team before a game. I got thirsty so I opened the mini-bar and had a fruit juice," Zlatan recalled.
"We played and then went home. Some time went by. My payslip arrives. Normally I don't look at it. I only do so at the end of the year to see what's come in and what's gone out. But that time, I don't know why, I was curious and realized they'd taken a pound off my monthly wage," Ibrahimovic wrote.
"I called the team manager: 'Excuse me, why have they taken a pound off my salary.' The team manager had a look and told me: 'It was the fruit juice from the mini-bar.' 'Are you kidding, seriously?' 'No, I'm not. Here, if you order something you have to pay for it.' 'Sure, but I didn't go to the hotel on my own accord. I wasn't on holiday. It was my workplace. I was there for Manchester. If I have to play and I'm thirsty, I have to drink. I can't go on the pitch dehydrated.'
Can you believe it? A quid? Something like that would never happen in Italy. These are the details that make a difference and earn the respect of the players.
Every day I was asked to show my papers just to get into the training ground. I'd lower my window and say to the person at the gate: 'Listen my friend I've been coming here every day for a month. I'm the best player in the world. If you still don't recognize me, you're in the wrong job.'" Ibrahimovic detailed.
In the 2016-17 campaign, Zlatan Ibrahimovic scored 28 goals in 46 games in the Man. United shirt, then was limited to just seven appearances in his second season because of a serious knee injury. In March 2018, he joined LA Galaxy.
In 2020, he returned to Italy, where he had previously played for Juventus, Inter and AC Milan. He chose to sign for the Rossoneri again, scoring 31 goals in 46 Serie A games since joining them in January 2020. Ibrahimovic is under contract with Milan until next summer. He also returned to the Swedish national team after a five-year break and dreams of playing at the World Cup in Qatar one year from now.