March Madness could turn into March Sadness this year for college basketball teams and fans west of the Rockies. .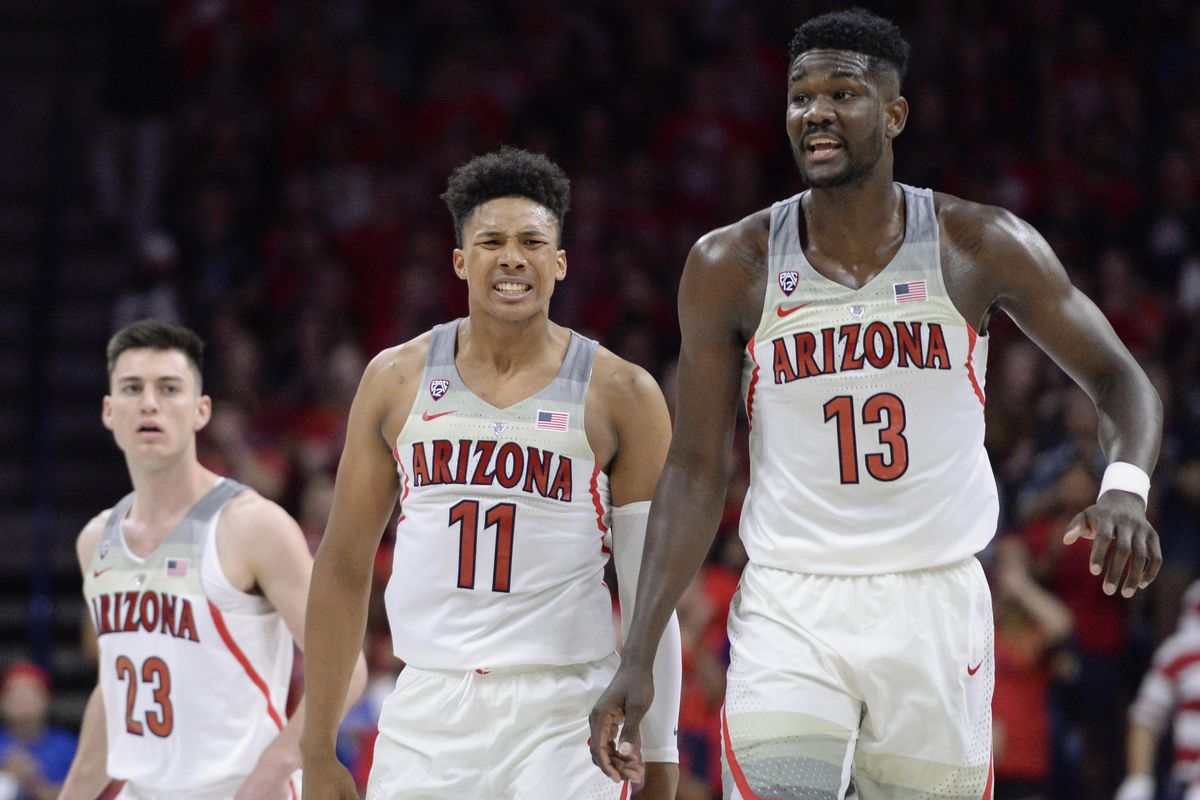 Fourteen weeks into the season, no western teams are in the top 10. St. Maryís (in California) and Gonzaga (in Washington) are Nos. 10 and 11, and are followed by Arizona, the only team in the Associated Press Top 25 from the Pac-12.
The odds for teams in the Pac-12 that part of the country to win the NCAA Championship are even bleaker. Arizona is a 14/1 pick to win the title with St. Maryís at 20/1 and Gonzaga listed at 40/1. USC and Arizona State are next at 80/1. UCLA, which has a steep basketball tradition, is posted at 125/1.
Weaker Western Edge
When the 68 teams were announced for the 2017 tournament, nine colleges were selected from the west; Arizona, Oregon, UCLA, USC, Gonzaga, St. Maryís, New Mexico State, UC-Davis and Nevada. Oregon and Gonzaga reached the Final Four, and Gonzaga lost in the championship game to North Carolina.
This year, nine teams are currently in the Rating Percentage Index (RPI), which ranks teams according to wins and strength of schedule. There were nine teams last year as well but four of them were in the top 10.
The highest this year is Arizona. The Wildcats are No. 14 but should drop after being upset by Washington on Saturday. The next highest ranked Western team is New Mexico State at No. 15.
There isnít another Pac-12 team until No. 33 Washington and followed by No. 39 Arizona State.
Arizona Buried without Defense
Guarding opponents has been a problem for Sean Millerís Arizona team all season. They currently rank No. 106 in defense and the coach told SBNation.com defending the 3-point shot has been a huge problem. A last-second three is what beat them Saturday against the Huskies.
ďI wish we couldíve fixed (our defense) and been further along but thereís still plenty of time left," he said. "I think our mantra moving forward isnít to win the Pac-12, itís not to beat the next team, it really has to be to look at ourselves and have a sense of improvement. To know that we have to get better in certain areas of the game for us to have the most success this season.Ē
Arizona has also been dogged by the controversy regarding its former assistant coach Emanuel Richardson, who was implicated in a FBI investigation regarding bribery and corruption.
Richardson and three other assistant coaches, including USCís Tony Bland, were charged with allegedly taking bribe money from Adidas to steer blue chip high school recruits to colleges that had sponsorship deals with a particular university. The universities removed the assistants and Miller denied any wrong doing by him or anyone else on his staff.