"Overlay" is one of a gambler's favorite words. As with poker tournaments and other forms of wagering with guaranteed prize pools, overlay occurs commonly in DFS.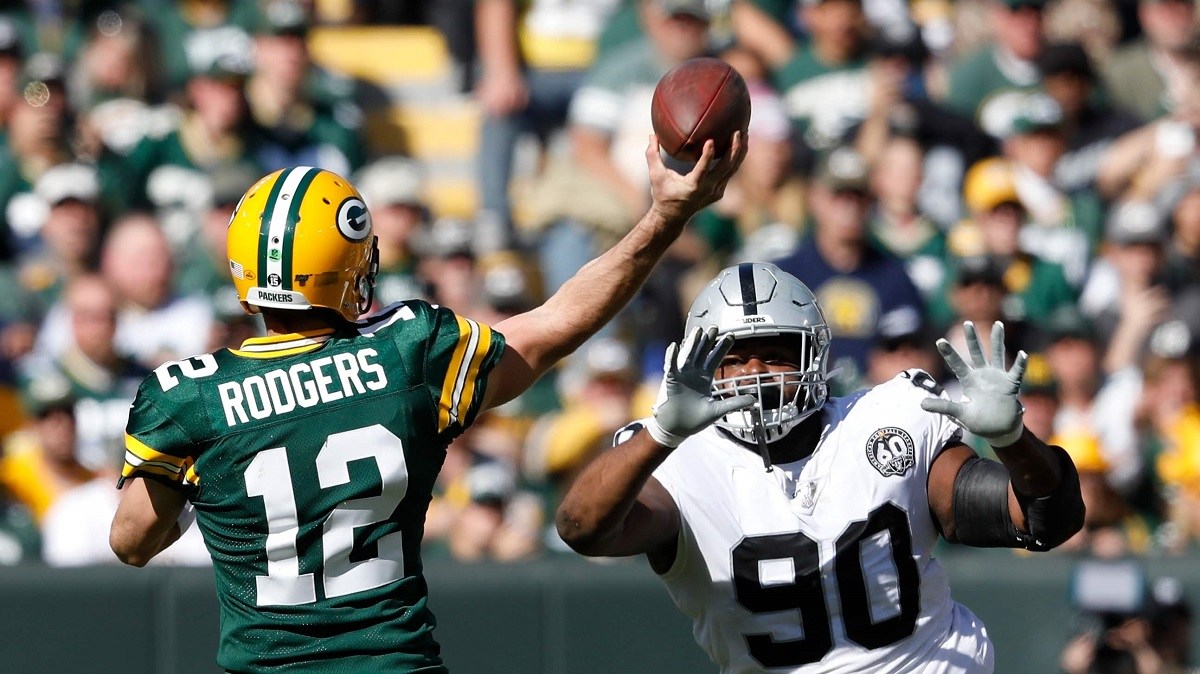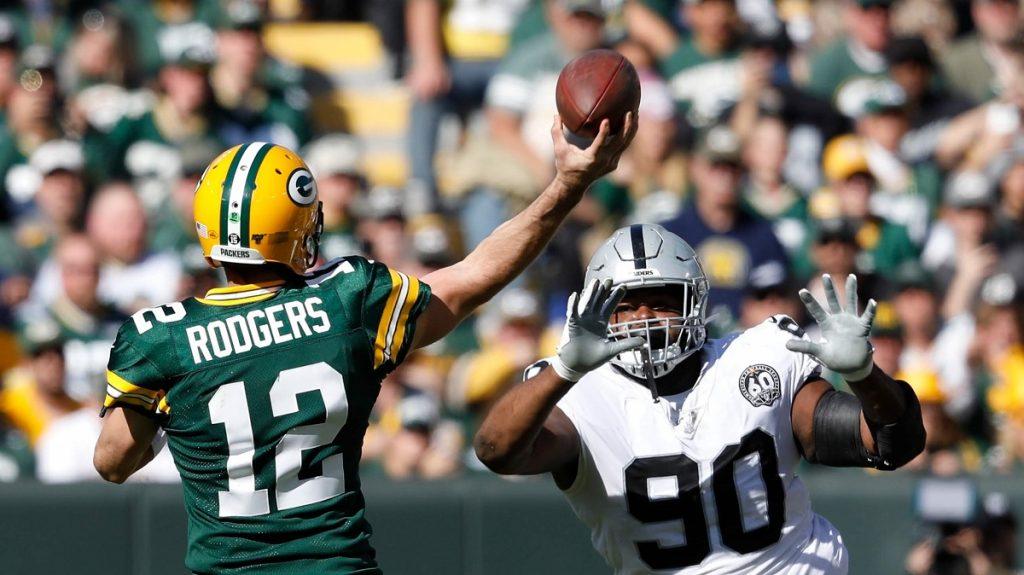 It also happens most frequently during the early weeks of a sport's season, as DFS operators try to offer tantalizing prize pools while also gauging demand. There will be opportunities to take advantage of DFS overlay as college football and the NFL crank up this month.
As an example, I saw that the showdown game Saturday night on DraftKings between Stephen F. Austin and UTEP was seeing tepid interest, with contests slow to fill. So I quickly threw some lineups into the $10 Air Raid contests, which only filled to about half of capacity by kickoff. As you can see in the photo below, four of my five lineups cashed thanks to the overlay, whereas the same lineups didn't cash in the 25-cent entry Quarter Jukebox with more entrants. Due to the lack of participants, I pocketed a $15 profit instead of suffering a $50 loss with mediocre scores.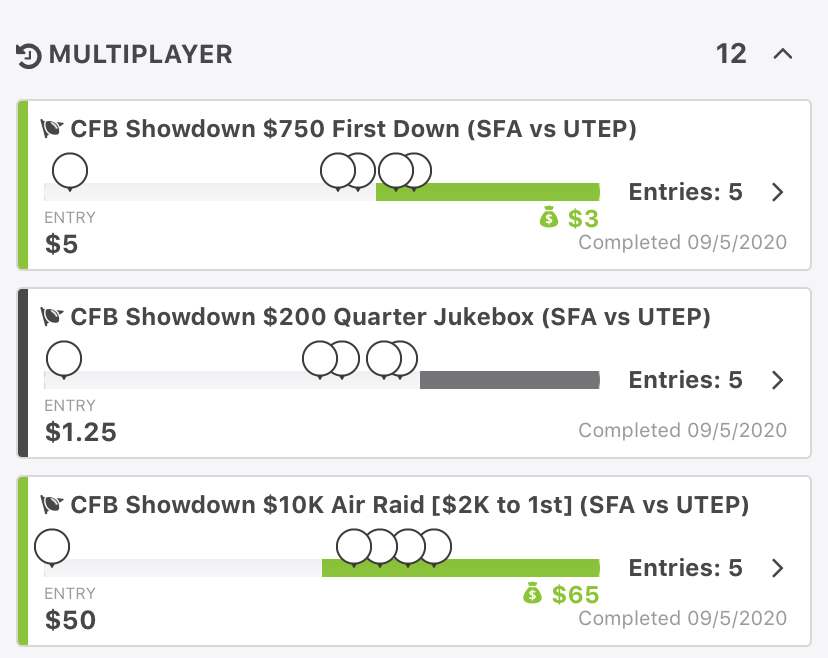 Here are some tips on taking advantage of overlay:
Build Several Lineups in Advance
You can't cobble together competitive lineups right before kickoff. As you should always do in DFS, conduct your research well in advance, then craft several lineups, and enter them into cheap contests earlier in the day. Those entries of mine you see in the Quarter Jukebox represent my advance lineups. It's simple to import already-created lineups into bigger buy-in events with overlay.
Scan for Overlay Until the Last Seconds Before Kickoff
While you can somewhat gauge the likelihood of overlay in the hours before kickoff, faceoff, tipoff, or the opening pitch, you still need to be ready to enter contests up until the last second that entries are available. Be sure to examine all types of entries with guaranteed prize pools for overlay: tournaments, double-ups, full slates, and showdown games.
As an aside, I think we should mentally differentiate true overlay from contests that come close to filling. Those contests that just miss the full number of entrants aren't costing DFS operators money; rather, they just lose out on some rake. It's better to think of those as reduced-rake contests. What we're really hunting are the contests that don't come close to filling, and that actually pay us to play. The average $10 entry in that showdown game between Stephen F. Austin and UTEP was worth $17.06 once the contest started because it barely filled over half capacity.
That's the kind of overlay that will help pad a bankroll.