"The house always wins." As gamblers, how many times have we heard this? Sure, it's true … most gamblers don't beat the house in the long run. But sometimes the public wins, which means the house loses. Occasionally, the lamb slaughters the wolf. That's exactly what happened in New Jersey's sportsbooks during the last two Super Bowls. Let's just say, Sunday was a really "baaah-d" day.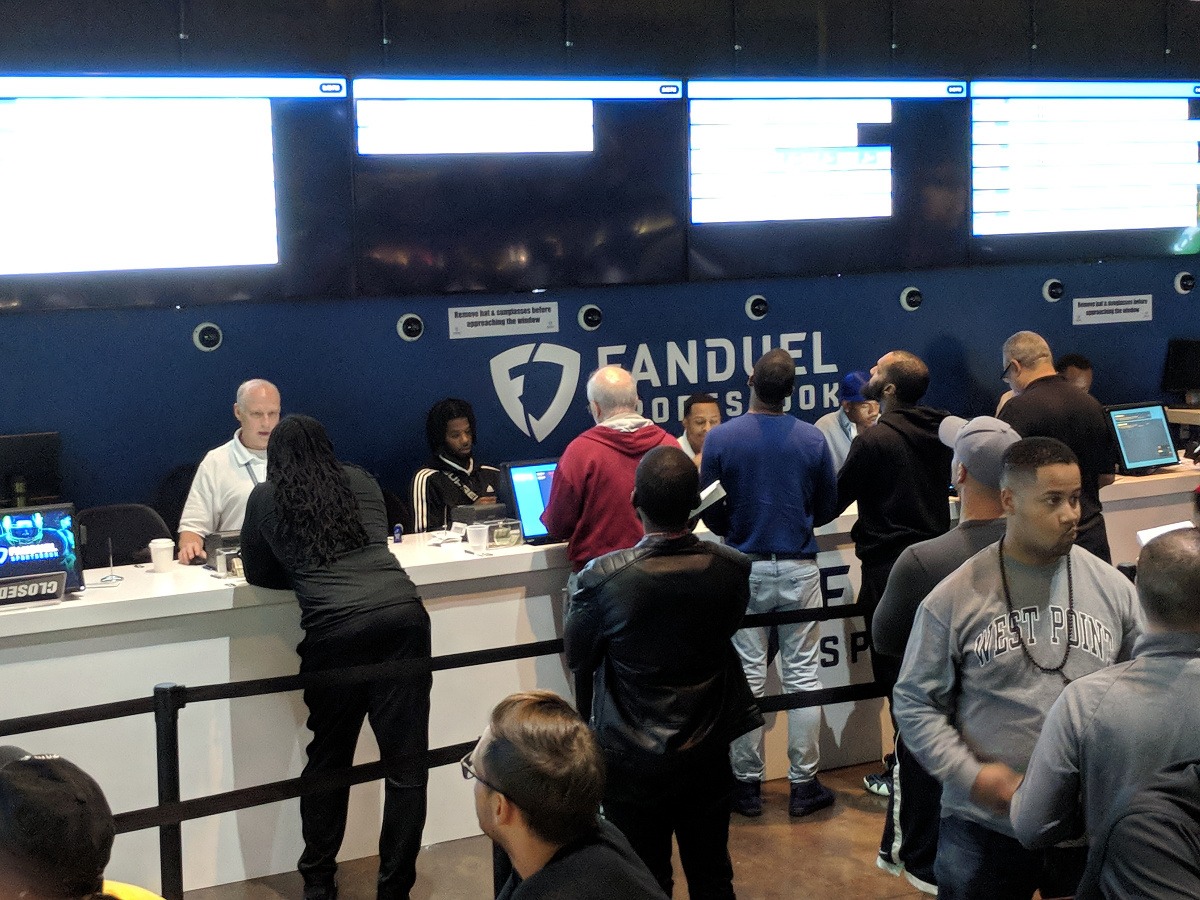 When New Jersey began offering legal sports betting in 2018, the casinos surely didn't expect to be so sheepish about losing nearly $10 million in the two biggest-betting days of the entire year.
For gamblers, the NFL championship game has made it rain money. Collectively speaking, the betting public won big. However, for the house, the last two Super Bowls have been an absolute bloodbath.
Let's examine what happened in 2019 and 2020 to see if we can figure out the reasons for the disparity. Surely it's not that New Jersey bettors just know how to make better picks. Or is it?
2019: New Jersey Loses, Nevada Wins
Last year in the Patriots-Rams Super Bowl, New Jersey sportsbooks lost a combined $4.5 million according to official post-game reports released by the Division of Gaming Enforcement. The financial outcome was somewhat predictable given the New England Patriots were (and are) a team that's wildly popular with the betting public.
This is especially true for most of the American northeast, which is packed with tens of millions of Patriots' fans and bettors who want to wager on their favorite team. New England not just winning the game, but also covering the point spread and locking in all related money lines and teasers meant that sportsbooks were essentially drawing dead on the game.
Oddly enough, clear across the country, Nevada sportsbooks did quite well on last year's Super Bowl game, winning $10.7 million according to the Nevada Gaming Control Board. The disparity between New Jersey losing a vast sum of money while Nevada won significantly is likely explained by two factors: (1) geography, and (2) volume.
Geography
Clearly, Las Vegas's close proximity to Southern California, with millions of Rams' fans, offset public enthusiasm for the Patriots. The Rams getting points attracted plenty of bets, which all lost. That meant the house won in Nevada.
Meanwhile, New Jersey also had something of a circumstantial outlier being a new legal sports gambling market. Many bettors were novices. Typically, inexperienced bettors work in favor of the house. However, since millions of dollars poured into the sportsbook from gamblers mostly betting with their hearts, the imbalance in wagers created a potential disaster. Hence, when the Patriots won and tens of thousands of New England bettors cheered and flooded to the cashout windows after the game, the sportsbooks ended up suffering a huge loss.
Volume
In 2019, Nevada's Super Bowl wagers generated more than four times the total volume of their counterparts in New Jersey. Gamblers in Nevada put $145 million across the betting counter versus $35 million in New Jersey. That volume wasn't only more geographically dispersed — since Las Vegas attracts bettors from all over the world, whereas New Jersey remains a more regional customer base — it also meant a far greater number of wagers were made on unconventional bets, such as totals and propositions.
Conversely, a sizable percentage of New Jersey's bets were tied to a Patriots' victory. With New Jersey's books imbalanced, juxtaposed against such high volume in Nevada, the house was vulnerable in New Jersey while, in Nevada, the house almost couldn't lose.
2020: New Jersey Loses Again, Nevada Wins Even More
With the public in love with the Chiefs, who closed as a -1.5 point favorite, Kansas City's 31-20 victory over San Francisco meant another profitable day for bettors in New Jersey. The public reportedly beat sportsbooks for nearly $4.3 million … yet another gut punch to casinos.
Typically, the house win (or hold) on NFL football is somewhere between 5 and 10 percent. This year, the public reversed those expectations, winning about 7.8 percent of the total handle. Call this another bout of indigestion to what's otherwise been a deliciously satisfying meal, as New Jersey battles for supremacy as the nation's most profitable sports gambling market.
The Nevada Gaming Control Board released their unaudited Super Bowl numbers on Tuesday, and sure enough, 2020 was a banner year for the state's sportsbooks, showing the second-best returns in the past 10 years.
Nevada's 190 sportsbooks took in $154.7 million on the 2020 Super Bowl, resulting in an $18.8 million win for the operators — 12.1 percent for the house. MGM Resorts and Caesars Entertainment both reported multimillion-dollar wins from the game in the Las Vegas press. And while 2018 saw a bigger total handle at $158.6 million as the Eagles beat the Patriots, 41-33, the house edge there was a measly  0.7 percent.
Can Casinos Really Lose?
That was as close as the state's gotten to losing money on the Super Bowl in more than a decade. The last time Nevada took a betting bath in the Big Game was in 2008 when the Giants upset the Patriots as 12-point underdogs, delivering casinos a $2.6 million loss. Before that, there was only one other time in the state's history that sportsbooks lost on the biggest sports betting day of the year; in 1995, sportsbooks lost to the tune of $400,000 when the 49ers (-18.5) beat the Chargers, 49-26.
So while Nevada sportsbooks enjoyed yet another profitable Super Bowl, New Jersey is licking its wounds for the second time in its first two years of legal sports betting. With other states also reporting significant Super Bowl sportsbook wins — including Delaware, Mississippi, Pennsylvania, and Rhode Island — New Jersey appears to be a minority of one amongst the sports betting newcomers.
Not to dwell on the misery of casinos, which won't elicit any sympathy from gamblers, but there was still a mix of good news and bad news in New Jersey. Sure, the house lost money on this year's Super Bowl. However, the overall betting volume increased by a whopping 70 percent. New Jersey took in $54.2 million as opposed to $34.8 million in last year's big game. That's a substantial increase.
New Jersey's sports betting market isn't just successful — it's thriving.
Accordingly, we can conclude that New Jersey's sportsbooks will end up doing just fine in the long run, even if the house so far has handled Super Bowls about as well as Kyle Shanahan with a 10-point, 4th-quarter lead.