Houston Texans coach Bill O'Brien tried to put a brave face on it, but losing running back Lamar Miller on Saturday was a huge blow to the Texans' offense. Miller was slated to be the featured back, with Duke Johnson being used predominately on third-down situations.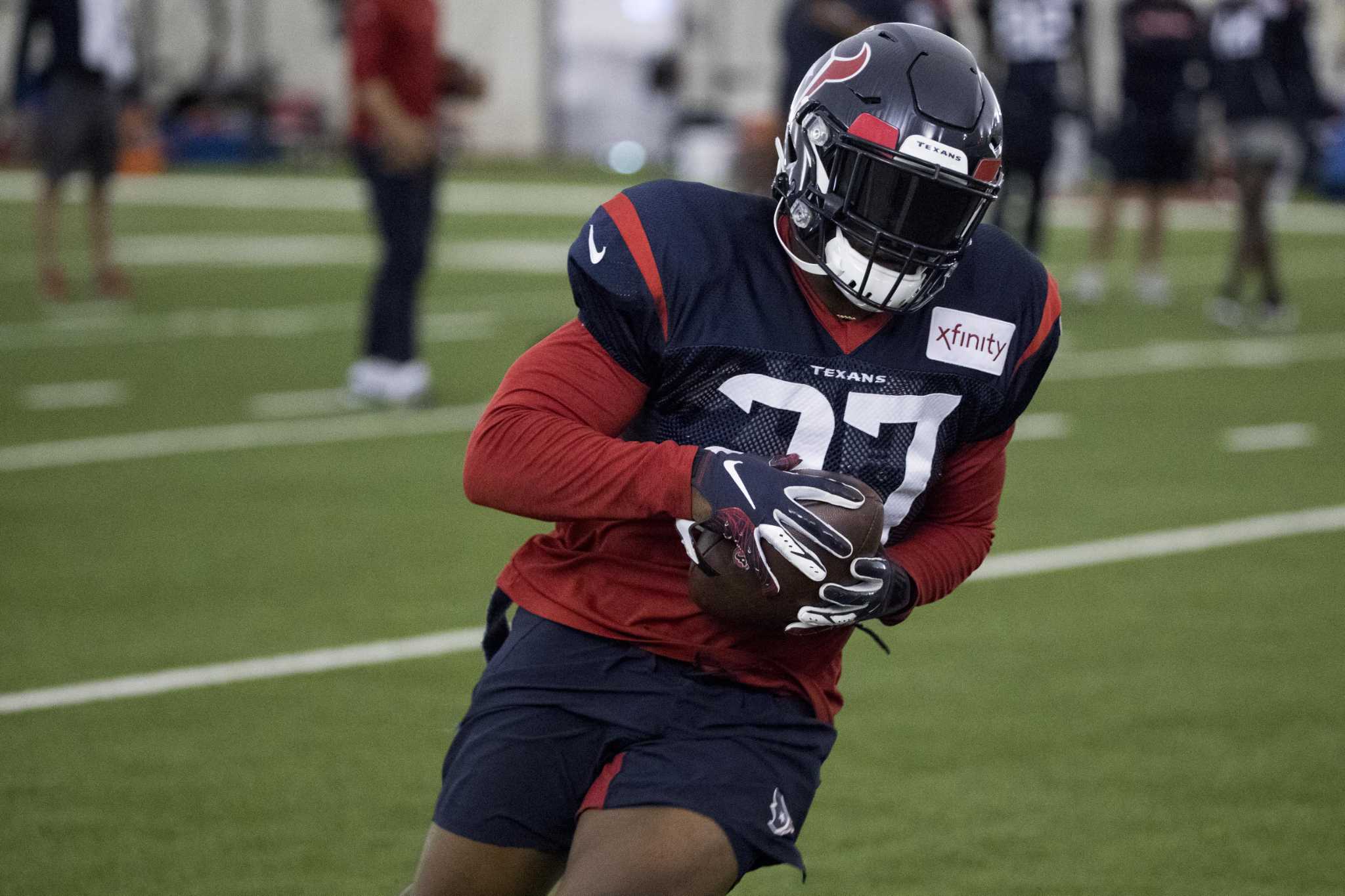 Now Johnson, who saw his production drop in Cleveland last year, has moved up the depth chart. Getting Johnson from the Browns in the offseason was supposed to be a compliment to Miller. Now Johnson finds himself the focal part of the running game.
After Johnson there is not much in the way of serviceable talent. The team has six backs in camp, and they have a combined 74 career carries. O'Brien, though, said they were okay in that department.
"I think if you look at our running back situation right now, we have a good situation," O'Brien said. "I think adding Duke Johnson was a good move. He's been good in the meeting room, in practice, very professional attitude. We'll see what happens. Anything can happen."
What many think could happen is the Texans swinging a deal for Los Angeles Chargers holdout Melvin Gordon. It doesn't appear the two sides are close on a new contract, and Houston might be able to pony up the money he wants. The trick is not giving up to much to get him.
While O'Brien's demeanor is rosy, privately he has to be worried. If the team can't get a balanced offense attack, and struggle again, it might cost him his job. He is currently at 12/1 to be the first coach fired this season.
Reich Selling Brissett
Another coach that is trying to reassure fans that all is well despite a huge loss to the team is Indianapolis coach Frank Reich. With quarterback Andrew Luck retiring on Saturday the team will now have to rely on backup Jacoby Brissett.
Brissett, who was acquired from New England, played the entire 2017 season when Luck was injured. He completed 276 of his 469 passing attempts, and had 13 touchdowns and seven interceptions. The team finished 4-11.
Reich said the team will move forward.
"On one hand, we can respect and honor the player and the teammate [Luck] was," Reich said. "At the same time, we can share an excitement and an enthusiasm about the team we have going forward and the journey ahead of us. Ultimately, it's not how good any one player is; it's not. It's about how good we are as a team."
Brissett is fortunate to have wide receivers like T.Y. Hilton and Devin Funchess. Now he just has to make this his team.
"You can just feel his presence in the huddle and on the field," Reich said. "The confidence that he's had, the chemistry with his receivers. We all know Andrew and T.Y. had a unique chemistry and connection. I can feel that developing. That's been very important that Jacoby has taken all those reps."
Rivera Adamant Cam Newton will be Ready
Carolina fans took a deep breath after quarterback Cam Newton was injured last Thursday against the Patriots. The diagnosis came back as a strained foot, but X-rays were negative.
As a precaution, Newton has been held out of team practice, instead working with a trainer, and throwing passes. Coach Ron Rivera said he firmly believes Newton will be ready for the regular season. The Panthers host the Los Angeles Rams on Sept. 8, and are 3-point underdogs.
"No, there's no doubt in my mind," Rivera said. "Everything he's been doing, everything he's done, he's done exactly what he's needed to. We're at the point now where it's just a matter of time before we start our official prep for the Rams that he's back on the field."