The Houston Rockets are the worst team in the NBA with a 15-46 record and now, they're adding injury to insult by having to shut down one of their top players, John Wall, after he suffered a hamstring injury. With 11 games remaining in the regular season, it just makes sense that the Rockets shut Wall down for good.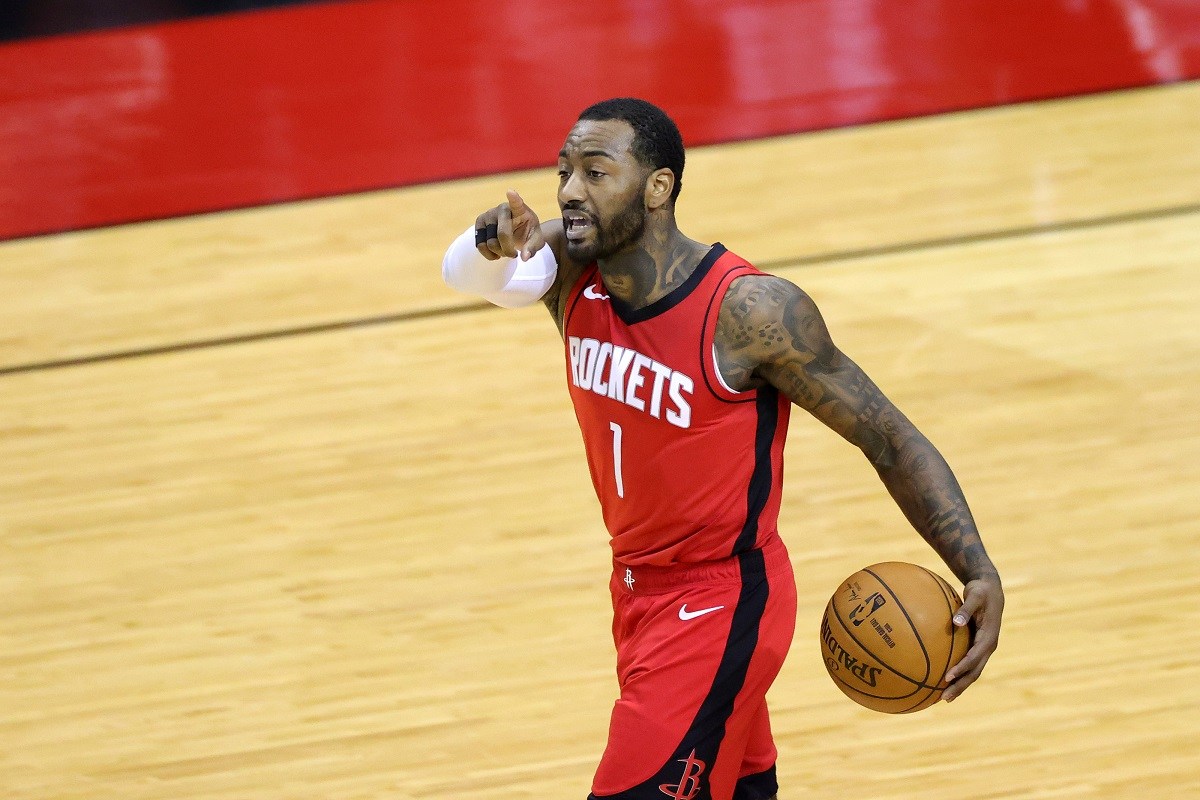 Wall averaged 20.6 points per game in 40 games with the Rockets this season. He joined the team in the offseason when the Washington Wizards traded him and a first-round draft pick to the Rockets in exchange for Russell Westbrook.
The Rockets went into a tailspin after trading James Harden to the Brooklyn Nets in a four-team deal. Without Harden and Westbrook, everyone expected the team to suck, but no one expected the Rockets would be this bad.
The Rockets acquired Victor Oladipo in the Harden trade, but he was on the roster for just 20 games before they shipped him to the Miami Heat.
Horrible Rockets
Over the weekend, the Rockets were officially and mathematically eliminated for a postseason berth.
Since the Rockets set a franchise record with 20 straight losses in March, Houston won only three games with a 3-16 clip.
The last time the Rockets won consecutive games in a row happened back in late January when they went on a six-game winning streak and started the season at 10-9. Since that high-water mark, the Rockets won just five games and went 5-37.
Just the other night, the short-handed Rockets were down to a seven-man rotation. Yet, Stephen Silas' squad never gave up despite the uphill battle.
"It's definitely tough when you've got nobody coming in to save you," said Kelly Olynyk. "You're basically rotating one guy in the second half there. It's nice because you can get in a rhythm and, for a young guy, you don't have to look over your shoulder at all. It's definitely good experience for these young guys."
Jae'Sean Tate (11 ppg) and rookie Kenyon Martin, Jr. (6.9 ppg) have been logging playing time to help out the depleted Rockets.
Losing Christian Wood for a couple of months with a severe ankle sprain was a key factor in Houston's demise. Wood looked like an MVP and MIP contender at the start of the season before his injury. In 37 games this season, Wood averaged a team-leading 21 points and 9.5 rebounds.
Another Injury Brick in the Wall
Wall, 30, missed all of last season while recovering from a heel and Achilles injury. Wall was recovering from a heel injury when he blew out his Achilles. It was a terrible setback, but Wall was determined to come back to full strength and attempt to play close to a full season.
In nine seasons with the Wizards, Wall averaged 19 ppg. Since the start of the 2017-18 season, he's been plagued with injury after injury after injury. He missed half the season in 2017-18 and appeared in only 41 games. In 2018-19, he missed 50 games and appeared in just 32.
---
| | | |
| --- | --- | --- |
| | Games Played | Games Missed |
| 2017-18 | 41 | 41 |
| 2018-19 | 32 | 50 |
| 2019-20 | 0 | 72 |
| 2020-21 | 40 | 21 |
---
This season, Wall played in only 40 games with the Rockets, but at least his scoring averaged passed the 20-point mark with 20.6 ppg. He struggled from 3-point range with a 31.7% clip.
Wall and Oladipo were both mentioned in trade rumors with the Miami Heat. Most beat writers figured at least one of them was going to South Beach, and in the end, Oladipo won the Miami Sweepstakes and got to pack his bags for south Florida. Meanwhile, Wall stuck around Houston only to tweak his hamstring and suffer another freak injury to prematurely end his season.
Wall played just 113 games in the last four seasons. Compare that to his former backcourt teammate, Bradley Beal who didn't miss a game in the 2017-18 and 2018-19 seasons. In the last four seasons, including abbreviated seasons due to the pandemic, Beal appeared in 273 games — 160 more than the injury-prone Wall.