The first game didn't go their way, and Houston is looking for revenge when they meet the Colts for the second time this season on Thursday night. The Texans are favored by four points, and the over/under is set at 45.5 points.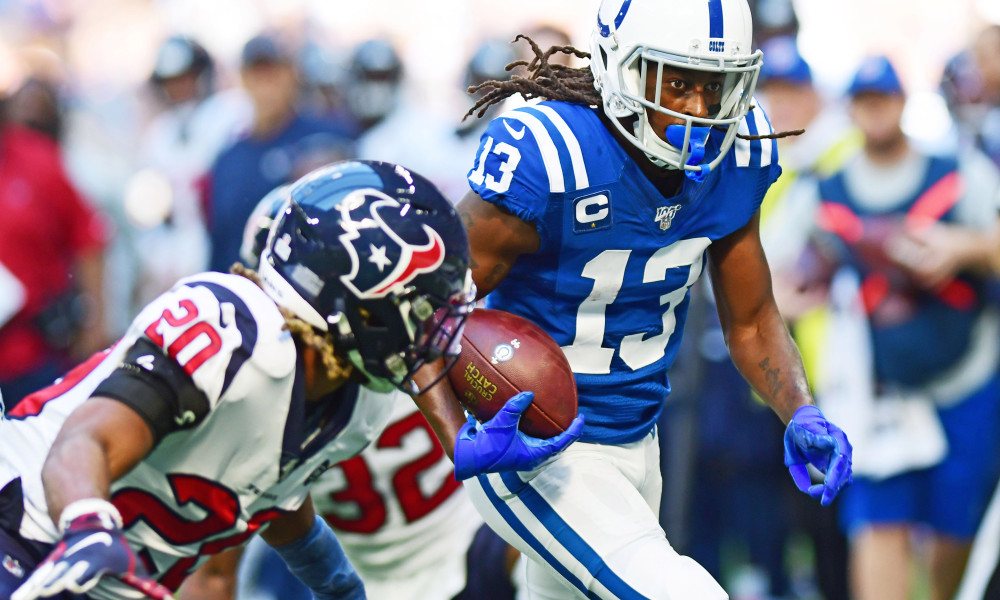 This rematch promises to be different from when the team's first met in Week 7, as Indianapolis is coming into the game with injuries to several key players. The biggest blow is running back Marlon Mack, who suffered a fractured left hand in last Sunday's win against Jacksonville.
Coach Frank Reich utilized the services of Jonathan Williams, who rushed for 116 yards on 13 carries. Another weapon was Nyheim Hines, who has been a reliable third-down specialist and receiver out of the backfield throughout the season.
There's no doubt, however, that losing the NFL's fifth-leading rusher is going make things difficult for the Indy offense. Reich told reporters that he's confident the backups can fill in capably for Mack.
"Everyone knows, Marlon's been having this incredible year," Reich said. "But if you're going to lose him for however long you're going to lose him for, it's nice that we're coming off a game where Jonathan plays the way he played; everyone knows how much confidence we have in Jordan; and of course, Nyheim, we all know what he can do."
Reich might also have the services of Jordan Wilkins. Wilkins has been Mack's primary backup this season, but didn't play last Sunday because of an ankle injury. Despite missing that game, Wilkins says he's planning to take the field on Thursday.
"Ankle feels great," Wilkins said. "I feel like I'll be ready to go."
Injuries May Also Affect the Passing Game
If an injury to their star running back isn't enough to deal with, the Colts passing attack may not be as high-flying as usual thanks to injuries to quarterback Jacoby Brissett, and wide receiver, T.Y. Hilton, who are both listed as questionable.
Brissett has an MCL sprain of his left knee. He suffered the injury a few weeks ago, and missed Indianapolis' loss to Miami two weeks ago. Brissett returned last week against the Jaguars, and he "almost cried running out into the huddle," because he missed playing that much.
Hilton missed the Colts' last three games with a calf injury, and is looking to return to the field Thursday if he "checks all of the boxes" that the team doctors and coaches say he needs to in order to play. Reich is optimistic, and says Hilton's practices have been positive.
"(Hilton's) made good progress," Reich said. "Each day, each week, he's gotten better. I'm encouraged by that."
Texans are Healthy and Hungry
The Texans and Colts are tied at 6-4 in the AFC South, and Houston could take over sole possession of first in the division with a victory. The Texans suffered a brutal 41-7 loss to Baltimore last Sunday, and Houston coach Bill O'Brien says the short week might actually work in his team's favor.
"I actually think that's probably a good thing," O'Brien told reporters Monday. "I think that these guys, we have a resilient locker room. "These guys will be ready," O'Brien said. "They'll be very focused. They're a great group to coach. They realize that in the NFL it's a week-to-week business and we've got to do a much better job this week, obviously."