The shakeup in the Houston Rocket's organization is apparently not limited to the players. Head coach Mike D'Antoni cut off contract extension talks with management after failing to reach agreeable terms.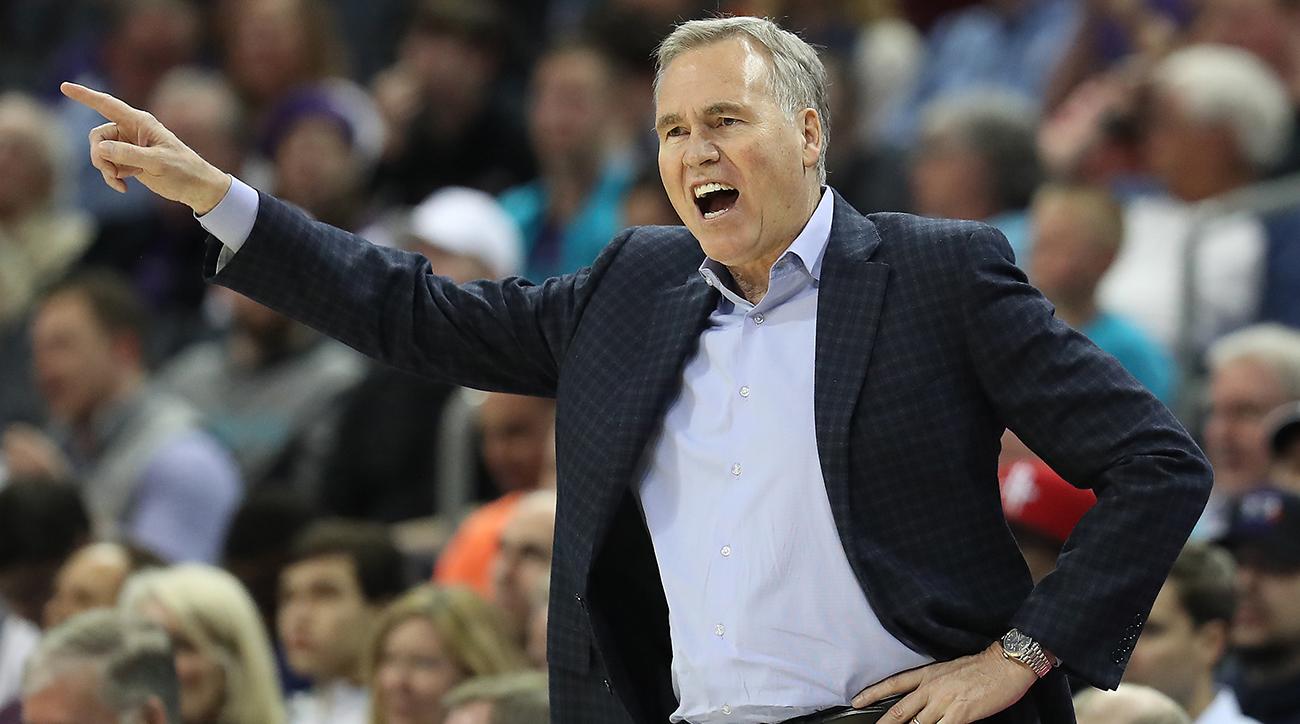 D'Antoni is in the last year of his contract, and had said that he would like to coach three more years. The 68-year-old instead was offered a one-year extension for 2021, that supposedly was based on incentives on next season.
That was unacceptable to D'Antoni, and he told reporters that he would coach next season, and then see what happens.
"We could not come to terms on an extension," said. "I have my contract still. I'm looking forward to the year and having a great season."
Best Record Not Enough
The three-season tenure for D'Antoni is the best in franchise history. He has accumulated a 173-73 record. In that time, he has won an NBA Coach of the Year Award, and guided the team to four Western Conference series victories, as well as a conference finals appearance.
The team was bounced from the playoffs in the second round this year at the hands of the defending NBA Champions, the Golden State Warriors. It did not sit well with owner Tilman Fertitta. He called the ouster "unacceptable," and said the team has to improve.
"Our organization's position is why be a fourth seed and one of the top teams but know you probably can't win a championship with this exact team," Fertitta told the Houston Chronicle. "So, it's what I said the night after the loss. Wherever we can improve coaching or players, let's do it. But let's not change to change. We have to know we can improve in that position whether it's a coach, film guy or a trainer."
Purge Begins
The first to go were D'Antoni's assistants. Associate head coach Jeff Bzdelik, assistant Roy Rogers, and assistant Mitch Vanya were all let go. D'Antoni and general manager Daryl Morey were allegedly working together to compile a list of preferred names.
One insider questioned how much say does a coach who can't get an extension have. There are others that have also hinted that the lack of an agreement could mean D'Antoni is on his way out the door.
But D'Antoni isn't worried about being fired, at least not now. He told ESPN that he expects to be around.
"I've let Daryl and [owner] Tilman [Fertitta] know that I'm energized to keep coaching — and believe that I can continue to do this at a high level for at least another three years," D'Antoni said. "I want to be part of a championship here."
While D'Antoni is counting on being here, several of his players may not be. In addition to letting the three assistant coaches go, they are also mulling shedding themselves of players, including guard Chris Paul.