Justin Verlander won his tenth game of the year to help the Houston Astros end a seven-game losing streak and thwarted a four-game sweep of the Yankees.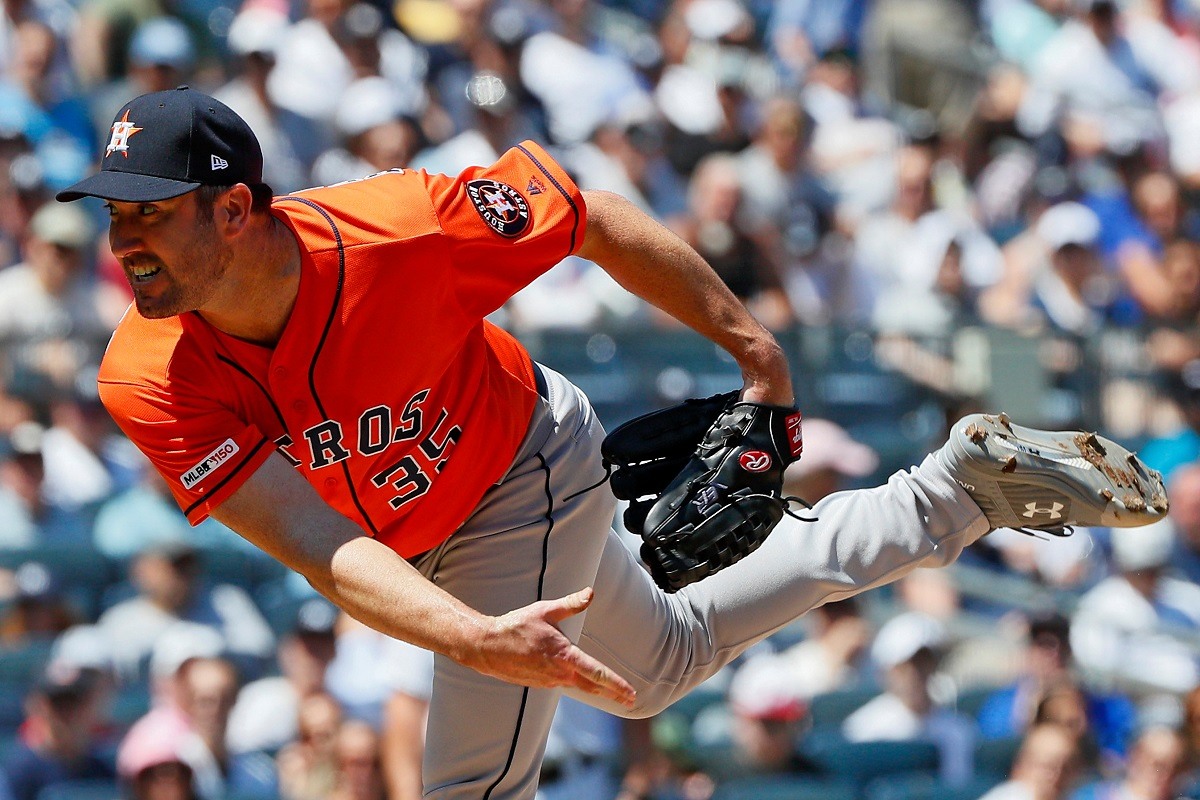 The Astros won 9-4 and snapped an eight-game winning streak by the Yankees. The Yanks won three in a row against the Astros and were attempting a four-game sweep in the Bronx. However, Jose Altuve and Verlander had other plans.
Verlander (10-3) became the third pitcher in baseball to notch his tenth victory. He experienced his first rough patch of the year and had been 1-3 in his last five starts.
The Astros picked up a huge win when they needed it the most, especially with Carlos Correa (rib) and George Springer (hamstring) still on the injured list.
From Big Dog to Struggling Dog
The Houston Astros jumped out to a comfortable lead in the AL West. The Astros were fighting the Dodgers to become the first team to win 50 games.
The Astros looked like they were on the verge of eclipsing that mark. They were 48-23 despite the injury bug hitting key players such as Altuve, Springer, and Correa.
Then things got a little out of hand. The offense went cold. They scored three or fewer runs in five in of their seven losses during this skid.
After a 12-0 drubbing by the Blue Jays, the Astros were swept by the Cincinnati Reds. They headed to Gotham for a four-game series against the NY Yankees, who were atop the AL East standings. The Bronx Bombers had recently added home run leader Edwin Encarnacion to an already dangerous lineup.
The Astros lost three in a row to the reinforced Yankees.  The Yanks experienced a horrible rash of injuries with 19 players on the IL this season. They finally got back three big dogs with the return of Didi Gregorius, Aaron Judge, and Giancarlo Stanton. The Replacement Yankees did an excellent job holding the line for the injured starters.
The Yanks and Astros both have 48 wins. It's still a long way off from October, but every game counts when you're fighting for home field advantage in the playoffs. The Stros knocked the Yankees out of the ALCS in 2017 and they look like they're headed to another showdown in October.
According to the South Point Casino and Sports Book in Las Vegas, the Houston Astros are 4-1 odds to win the 2019 World Series.