A 110-year old baseball card, featuring Hall of Fame Honus Wagner, sold at an auction in Southern California for $1.2 million.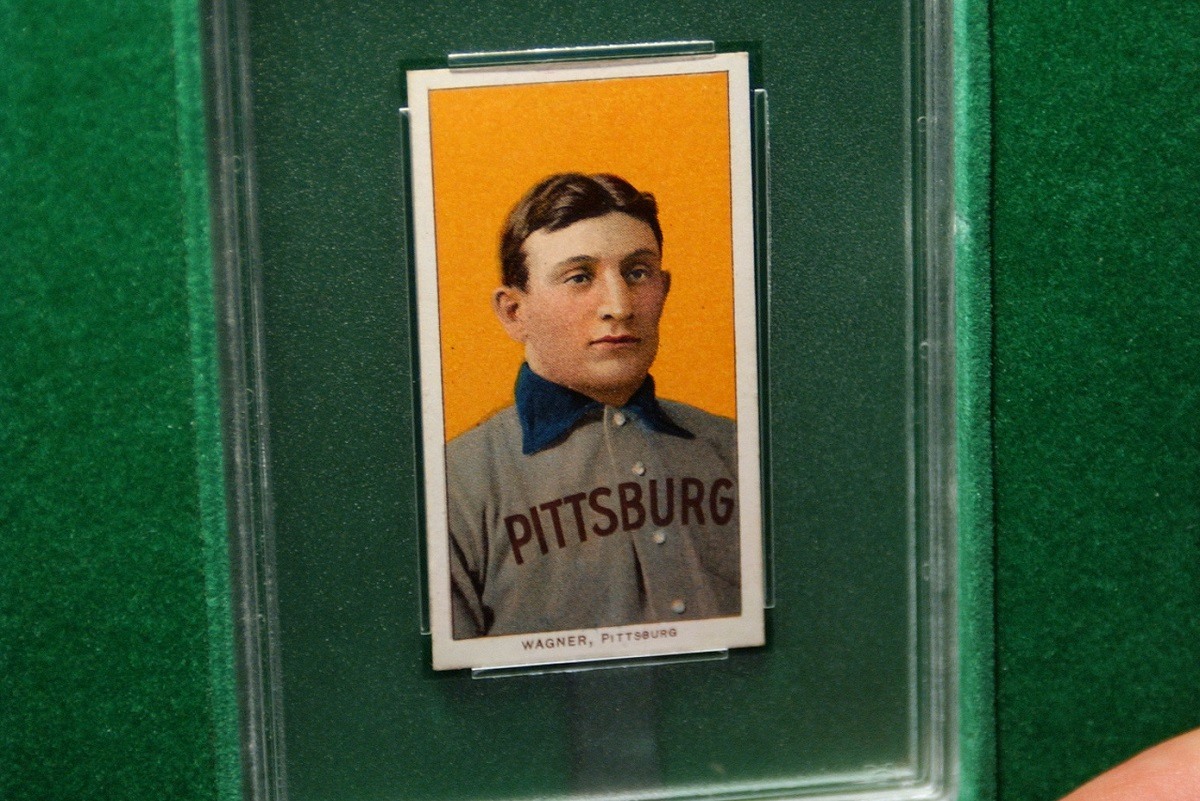 SCP Auctions in Laguna Niguel, California sold the card to a private investor for $1.2 million.
The 1909-11 T206 card, graded in Good 2 condition, by Professional Sports Authenticator, had been sold several times before, but the price never went for over seven figures.
In 2014, Honus Wagner's card sold at an auction for $657,250. The card went up for auction again in 2016 for $776,750.
Wagner won the World Series with the Pittsburgh Pirates in 1909. He is an 8-time National League batting champ who also led the league in stolen bases (five times) and RBI (five times). With a .328 career batting average, Wagner is currently 8th on the all-time hit list. He's third all-time with 252 triples.
WHO IS HONUS WAGNER?
Born: February 24, 1874
Died: December 6, 1955
Bats/Throws: Right/Right
Positions: Shortstop, Right Field, First Base
Teams: Louisville Colonels (1897-1899), Pittsburgh Pirates (1900-1917)
Stats: .328 AVG, 3,420 Hits, 252 Triples
Wagner played multiple positions with the Pittsburgh Pirates for 18 seasons. In his final season, Wagner served as player/manager. He coached the Pirates for nearly two decades before retiring in 1951.
Wagner joined the Baseball Hall of Fame in Cooperstown in 1936. Wagner joined the first induction class at Cooperstown including Babe Ruth, Ty Cobb, Walter Johnson, and Christy Mathewson.
Rare Baseball Card
Honus Wagner played baseball at the turn of the 20th century. He became one of MLB's first major stars. Wagner did not want a tobacco company to use his image to sell its products. American Tobacco halted printing of his baseball card, however, a couple dozen were issued into circulation.
The rarity of Wagner's card for one of the all-time greats of the game boosted the price over the years. Even after the baseball card boom, Honus Wagner cards fetched high prices at auction.
Only six Honus Wagner cards received a higher condition than Grade 2 (out of a 1 to 10 system).
Memorabilia is big business, especially sports memorabilia. Most recently, Indianapolis Colts owner Jim Irsay purchased an organ originally owned by John Lennon, which he used to write songs during the Sgt. Pepper era.