There are five college football bowl games on Friday's schedule, including USC vs. Iowa in the Holiday Bowl in San Diego, and Oklahoma State vs. Texas A&M in the Texas Bowl in Houston. The other three games are North Carolina vs. Temple in the Military Bowl, Michigan State vs. Wake Forest in the Pinstripe Bowl, and the Air Force vs. Washington State in the Cheez-it Bowl.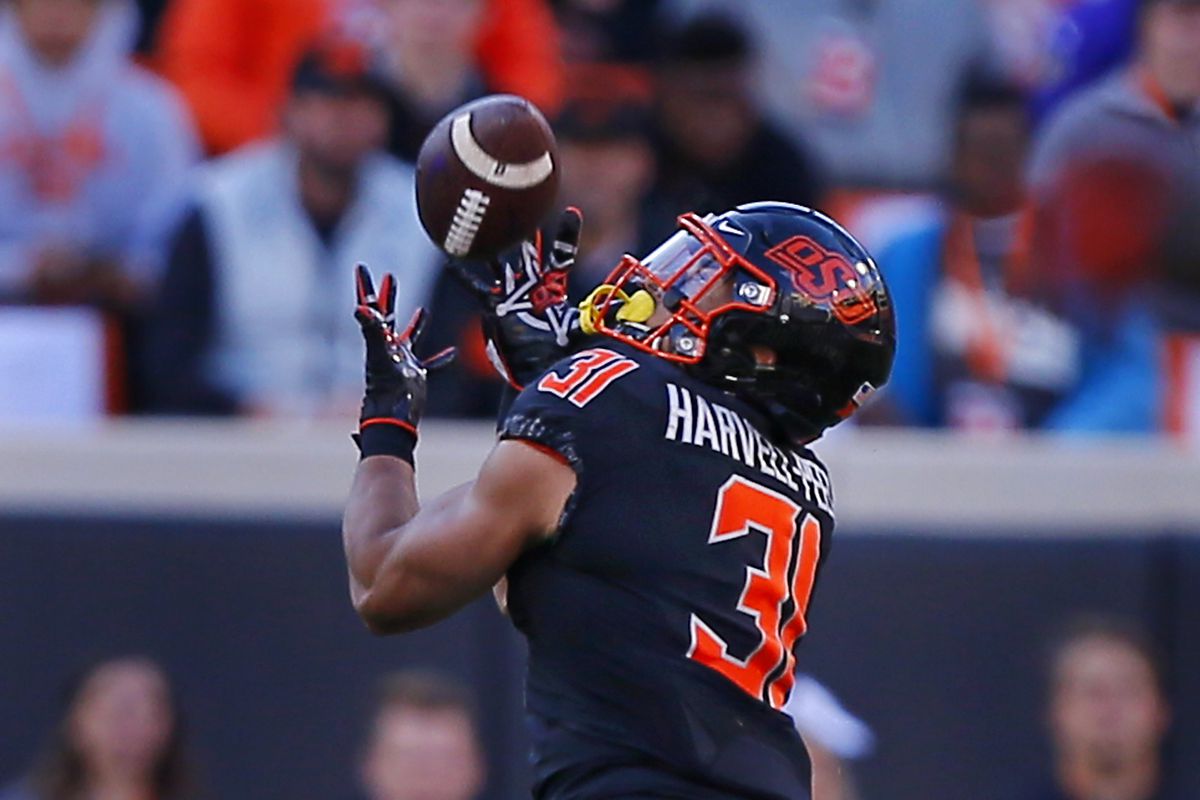 The marquee game of the day could be USC-Iowa in the Holiday Bowl. Both teams are ranked; the Hawkeyes are No. 16, while the Trojans are No. 22. Iowa opened as a 2.5-point favorite, but at some sportsbooks, such as the MGM facilities and Circa Sports, the line has moved to two.
This will be a match up between USC's offense and Iowa's defense. The Trojans have the sixth-ranked offense in the country, and features three star wide receivers.
Iowa's defense is in the top 15 in several categories, including No. 11 in pass defense. USC coach Clay Helton said in a Thursday press conference that his offensive line is going to have to protect quarterback Kedon Slovis.
"You don't see them missing assignments or getting out of gaps, and if they get you in third-and-long, they are elite," Helton said. "I truly believe their pass rush on third down allows them to play advantage coverages because they can rush four and get to you, and that's always a deterrent for offenses."
OSU-Texas A&M Both Missing Key Players
In the Texas Bowl, played at NRG Stadium in Houston, it might be a matter of who is not playing, rather than who will suit up. Both teams will be missing key players. Texas A&M opened as a 4-point favorite, but has since moved to 5.5.
Oklahoma State will be without safety Kolby Harvell-Peel. The sophomore injured his knee against Oklahoma on Nov. 30, and will not play in the Texas Bowl. The Cowboys will also be without safety Tre Sterling for the first half. He was assessed a targeting penalty in the last game of the season, and won't be able to get in the game until the third quarter.
On the Texas A&M sideline, junior defensive tackle Justin Madubuike will be sitting out, as he's decided to skip the contest in order to prepare for the NFL draft.
Can Mack Brown Complete Dream Season at Military Bowl?
There was excitement when Mack Brown took over in North Carolina. Brown, the longtime Texas coach, had a strong first year for the Tar Heels, which is culminating in a bowl game appearance. The Military Bowl is the team's first college football bowl game since 2016.
Now, Brown would like to end this year's campaign by defeating Temple.
"I wasn't sure when we were looking at all the different opportunities, and then when it got closer to choices, I was really pulling for this bowl because parents can drive, fans can drive; we've got a lot of fans and recruits in this area," Brown said on Thursday. "We had open practice on Monday for everybody to come out and we had good turnout there."
Beat Up Wake Forest will Attempt Upset
Wake Forest will be at Yankee Stadium in the Bronx, possibly without their starting quarterback. Jamie Newman is questionable with a leg injury, and might miss the Pinstripe Bowl against Michigan State.
If Newman does play, he'll be without star wide receiver, Sage Surratt, who missed the last month with an upper body injury. The Demon Deacons are 4-point underdogs. Other players will have to step up, but if Newman isn't able to play, it could be a big blow to Wake Forest.
Offensive Fireworks Predicted for Air Force-Washington State
The No. 24 Air Force Falcons and Washington State Cougars will probably be focusing on offense rather than defense in the Cheez-It Bowl at Chase Field in Phoenix. The Cougars are ranked No. 6 in total offense, while Air Force is No. 51.
Air Force is favored by 2.5 points, but it's the over/under that is getting the most attention from gamblers. The game opened at 66 points, but has moved to 69 at most sportsbooks. The Falcons scored 30 or more points seven times this season, while Washington State hit that mark nine times.