There is less than a month remaining in the NBA regular season, and injuries to Steph Curry and Kyrie Irving are jeopardizing their teams' chances of contending for the championship. Golden State and Boston were both expected to make a serious play for the Larry O'Brien trophy, and possibly could have met in the Finals. But now are they're just hoping their star players are ready for the playoffs.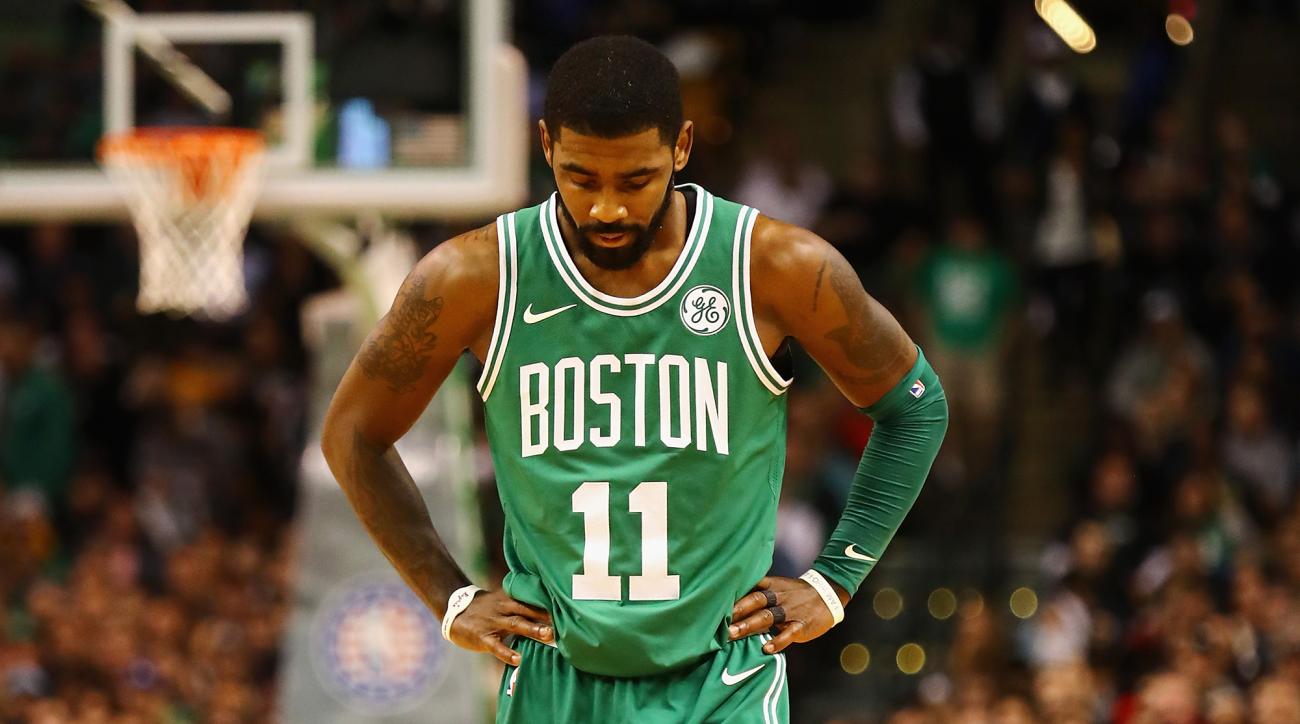 The odds on both teams have dropped since the players were sidelined. Golden State began the season as the overwhelming favorite at 5/12. With news of Curry spraining the medial collateral ligament on his left knee on Friday the team has dropped to 6/5 at several Las Vegas and internet sportsbooks.
Irving had an operation to remove a wire in his surgically repaired left kneecap that was irritating a tendon and causing discomfort. The Celtics were the third choice early in the season to win the title at 10/1, but have plummeted to 30/1.
Irving Might Miss First Round of Playoffs
The Boston guard is expected to miss anywhere from three to six weeks. That means he is definitely gone for the rest of the season, but could also miss the first round of the postseason. The team took a blow early in the season when Gordon Hayward fractured his left ankle and was lost for the season.
The Celtics are currently in second place in the Eastern Conference. They are 3.5 games behind Toronto and 6 games ahead of Cleveland. The chances of them catching the Raptors is nearly impossible and they would have to have a monumental collapse for the Cavaliers to jump to second.
Of Boston's nine remaining games, four are against teams with records below .500. One of their games, though, is against the team they could face in the first round, the Milwaukee Bucks. They are 2-1 against the Bucks this season, but all of those games were with Irving in the lineup.
Curry, Warriors Banged Up
Curry will not miss as much time as Irving, but his injury could affect the team just as much. The all-star guard had been nursing a sprained ankle when teammate JaVale McGee fell onto him, causing the knee injury.
Warriors coach Steve Kerr told the Associate Press that it was just one of those incidents that can happen during the season.
"I think JaVale probably felt bad last night because he was involved even though it was a total fluke, an accident," Kerr said.
It did add to the list of injuries the defending champions are experiencing. Guard Klay Thompson has a broken thumb, forward Draymond Green is nursing a sore shoulder, and forward Kevin Durant suffered fractured ribs.
Durant should return this week, and Thompson and Green are also expected to return before the end of the regular season. Durant told ESPN.com that the team isn't overly concerned.
"There's going to be ebbs and flows," Durant said. "I know since this whole Warriors (dynasty) started, it's been pretty nice. There's nothing to worry about. We're all living life good. We're playing in the NBA. We got a couple ankle tweaks, we got a few rib injuries, a couple of guys got kicked in the groin, a little fractured thumb. Nobody is dealing with anything life-threatening."