Former Senate Majority Leader Harry Reid died Tuesday after a four-year battle with pancreatic cancer. He was 82.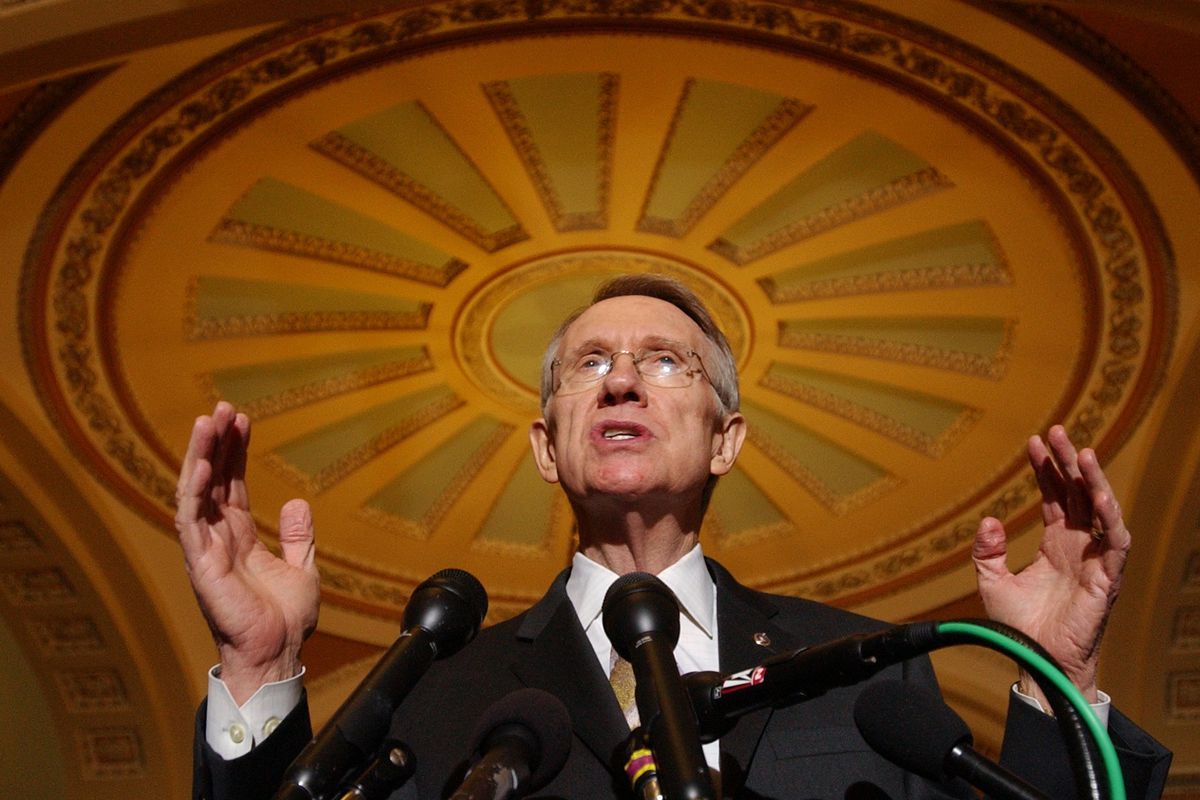 Reid began his political career in Nevada, starting in the state assembly before becoming Lieutenant Governor in 1971.
Reid joined Congress after Nevada Gaming Commission stint
In 1977, he took on the role of Chair of the Nevada Gaming Commission. In that role – and in that era – he often battled organized crime, even once becoming the target of a car bomb. That would be the start of a career that frequently placed Reid at the center of debates over gaming policy, both in Nevada and on a national level.
In 1983, Reid entered Congress, joining the House of Representatives from Nevada's 1st district. In 1987, he would become a Senator representing Nevada, a position he would hold until his retirement in 2017. He was the leading Democrat in Congress from 2005 through the end of his career, serving as Senate Majority Leader for the Democratic majority between 2007-2015, and as Senate Minority Leader on both sides of that tenure while Republicans controlled the Senate.
Reid worked on a variety of issues that were important to him throughout his time in Congress, from environmental conservation to the defense of programs like Social Security. Throughout his long career, he also helped shape decades of gambling policy.
"From his days as chairman of the Nevada Gaming Commission to tenure as Majority Leader, Senator Reid's impact on Nevada and the gaming industry is unparalleled. He was the ultimate gaming champion," American Gaming Association President and CEO Bill Miller said in a statement. "I'm grateful for having known the Senator throughout my career in Washington, DC. Without a shadow of a doubt, Senator Reid was one of the sharpest, most effective political minds to ever enter the arena."
Key voice in online gambling, fantasy sports debates
Reid wasn't always on the side of gaming expansion, particularly when it went against the interests of his home state. In 2015, he spoke out against the explosion of the daily fantasy sports industry, pushing for regulation of what he considered a new form of gambling.
"Fantasy sports is the worst of the worst," Reid once told the Las Vegas Review-Journal. "I know people have fun playing, good luck to them. But it should be controlled and there should be some enforcement."
Reid also opposed the expansion of online gambling, supporting bills that would limit states to offering online poker or even outright banning all internet betting. He also opposed the expansion of sports betting, something Nevada held a virtual monopoly on until the Supreme Court struck down the Professional and Amateur Sports Protection Act (PASPA) in 2018.
On balance, however, Reid supported the gaming industry, provided it conformed to regulation and government oversight. Beyond his efforts in the world of gambling, other prominent politicians remember Reid for his strength and effectiveness as a legislator, along with his assistance in building their own careers.
"You were a great leader in the Senate, and early on you were more generous to me than I had any right to expect," former President Barack Obama wrote in a letter prior to Reid's death. "I wouldn't have been President had it not been for your encouragement and support, and I wouldn't have gotten most of what I got done without your skill and determination. Most of all, you've been a good friend."
Reid is survived by his wife, Landra, as well as five children and 19 grandchildren.