Episode 3 of HBO's Hard Knocks continued with more drama at the Oakland Raiders training camp surrounding Antonio Brown's helmet, and comeback for TE Darren Waller, as the team prepares for a preseason game against the Arizona Cardinals.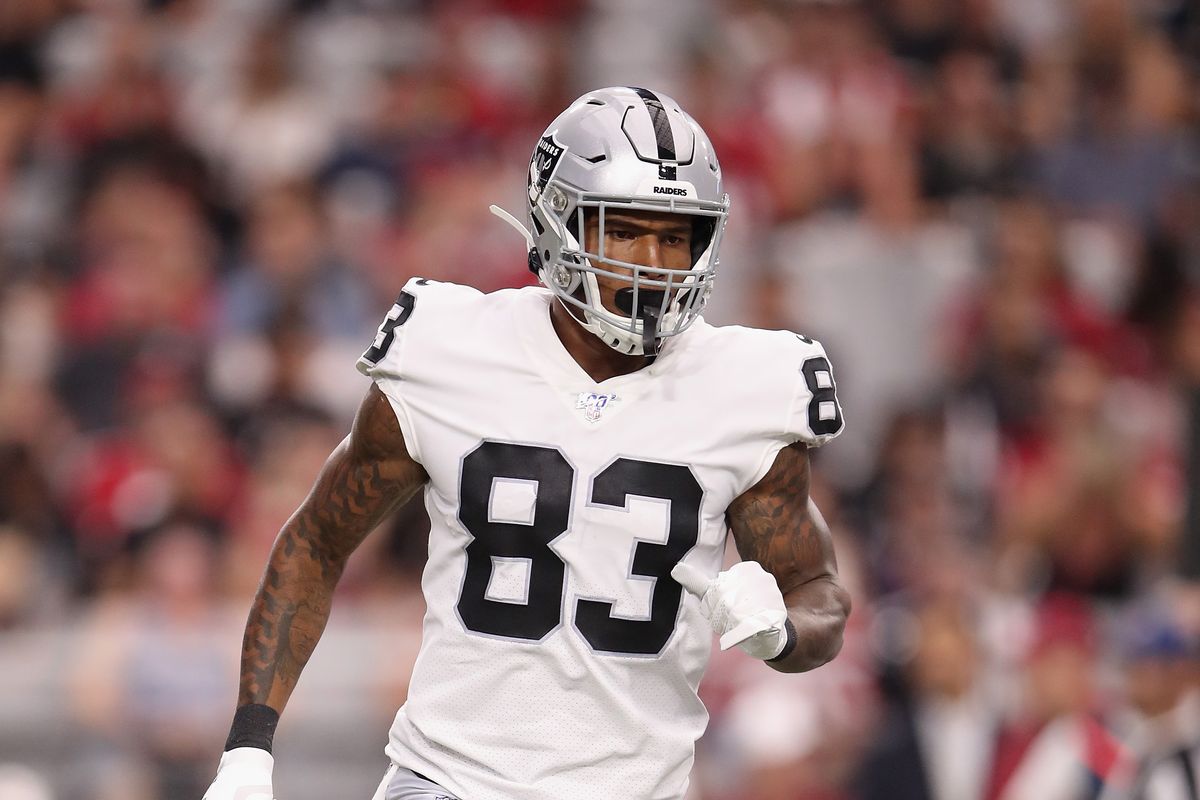 The Raiders went on the road and beat the Arizona Cardinals 33-26. The Raiders D threw the kitchen sink at rookie Kyler Murray. They even recorded a safety as the rookie looked a little bit lost.
Episode 3 of Hard Knocks began with comedian Frank Caliendo doing a Jon Gruden impression for coaches and players. At some point during his time in the Monday Night Football booth, Gruden has become a caricature of himself. But now, Gruden is trying to put together a winning team even though his star player has blistered feet and a lingering helmet issue.
Helmet Woes
AB returned for a hot minute at the start of Episode 3 before helmet woes sent him away once again. It seems like the training camp always buzzes whenever AB is around.
"It's been a journey, but I feel a lot better," said Brown. "I want to give it to my teammates soon. More work and less noise."
When he wasn't with the Raiders training camp in Napa Valley, Brown spent time with his own personal sports science specialist who analyzed all of his routes from last season.
TE Watch: Darren Waller
The Recovery Guy is a trope in reality TV. In the latest season of HBO's Hard Knocks, episode 3 focuses on the battle of back up tight ends. Canadian Luke Wilson won a title with the Seattle Seahawks. Wilson looks like the starting TE, while Darren Waller is fighting for one of the three other TE spots.
After the first three weeks of training camp, Waller got picked as the most underrated player in camp. EA Sports tagged him with only 68 rating. While many players would complain, Waller did not disagree with his assessment.
"It's still an ongoing process."
The humble Waller is just happy to be in camp while sober. The NFL suspended Waller for a year for failing multiple drug tests. He missed the 2017 season. But he's been clean and sober for two years and has a chance to rebuild his with the Raiders.
Rookie Watch: Old Man Renfro
Hunter Renfro, 23, won two titles with Clemson. Coach Gruden poked fun at the 5-foot-10,185 pound rookie wideout, but he also took a liking to "Fro" after a couple of good practices. Renfro has a receding hair line and looks much older than a rookie. His body type also gets him more confused as an equipment manager than a budding pro.
"You look at least 37," said Derek Carr.
When EA Sports reps visited camp, rookie Jonathan Abram asked why his Madden Football rating was so low. He told the EA Sports guys that some of his teammates, like Derek Carr, should have higher ratings based on their skills.
Chuckie Quotes – Ep. 3
Jon Gruden is a quotes machine. He didn't have as many zingers in Episode 3 of Hard Knocks. Impressionist Frank Calideno got most of the laughs in the cold open.
"Why don't you do something funny here tonight, Frank?"
"The preparation is the key to the performance."
"That just ruined my weekend!" – After Mike Glennon threw an INT in practice
"You're never gonna go broke making a profit. I learned that a long time ago."
"Let's start fast and get after their ass."
"If I have to hear Hunter Renfro sing anymore, I think I'll throw up."
"Let's kick the ball off! I got a plane to catch."
"We got a weird week coming up, but we're a bunch of weird guys."