Hall of Fame trainer Steve Asmussen won his 9,000th race last weekend at Remington Park, becoming only the second trainer in history breathing that rarefied air. But illustrating how fluid these things are, and how prolific Asmussen is, by the end of the weekend, he sat on 9,004 victories.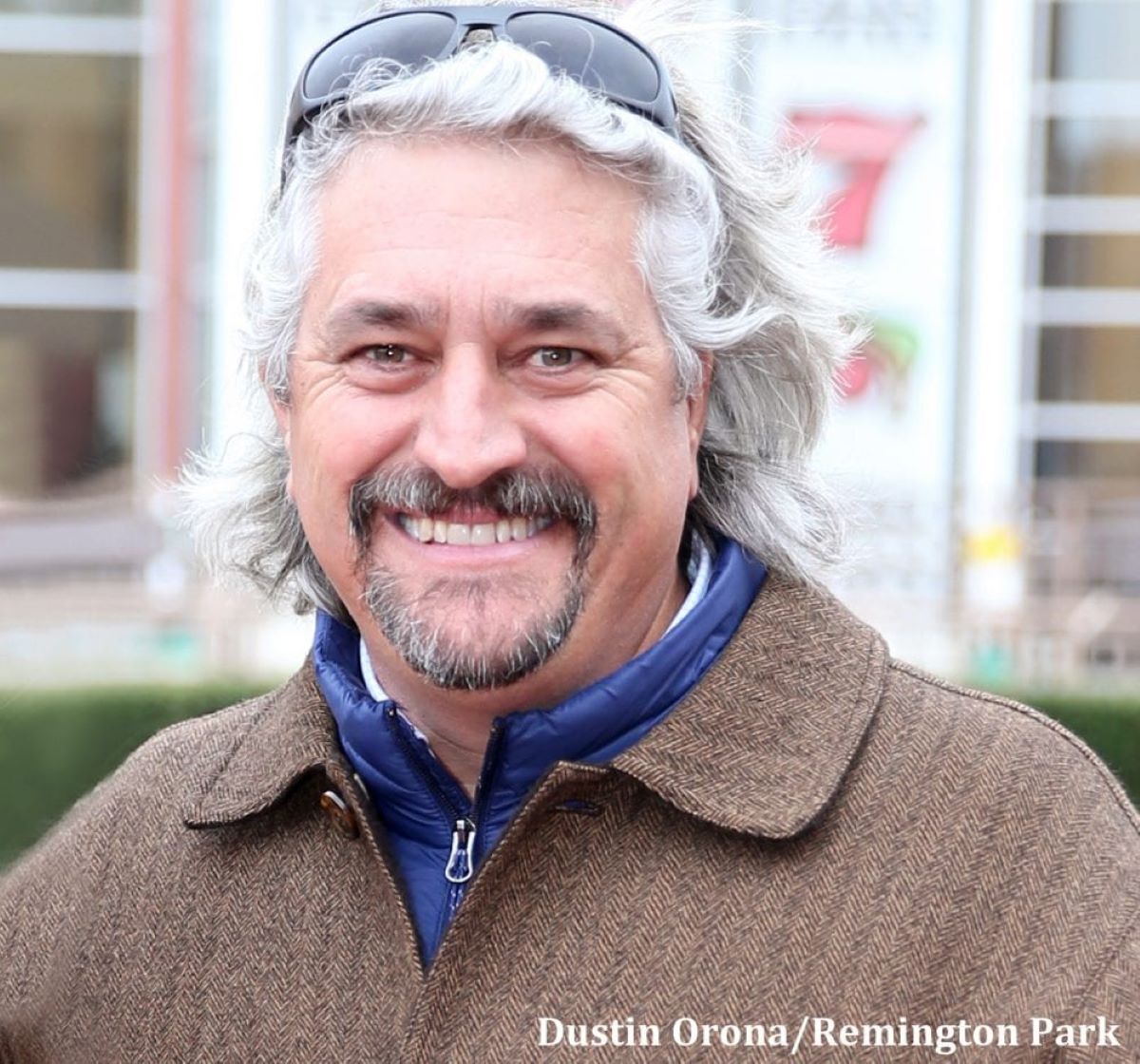 Troy Ounce handled the honors, galloping home by three lengths in the second race at Oklahoma's Remington Park. The 4-year-old colt left the gate as the 4/5 favorite and paid $3.60 to win, $2.60 to place, and $2.20 to show in the $7,500 claimer.
That, in itself, illustrated the depth and breadth of Asmussen's career. The trainer of multi-millionaire Thoroughbred stars such as Midnight Bisou, Mitole, Gun Runner, Rachel Alexandra, and Curlin got his milestone victory in a $7,500 claimer in Oklahoma. He now sits 445 victories behind the late Dale Baird, who won 9,445 races in his career. Baird is the winningest trainer in North American Thoroughbred history.
Don't think Asmussen – even with strings of horses spread out all over the country – isn't aware of where he is on the historical ladder. To illustrate how far Asmussen's reach goes, he had 10 horses racing at three different tracks on Friday.
They Keep Stats for Reasons Like This
"It would be very significant to be the all-time winningest trainer," he told Remington Park after the milestone win. "Been thinking about that ever since they started keeping track of wins. That's why you send them out, to win. If it wasn't important, they wouldn't keep stats."
Asmussen's stats reveal a trainer who made a lot of money for horseplayers and his clients over the years. Ten times, Asmussen won more than 400 races in a season and, over the last four years, he's averaged at least a win a day. In 2009, Asmussen won a career-high 650 races with 52.7% of his horses hitting the board. Over his career, Asmussen's charges consistently hit the board at that 52% rate.
Five times, Asmussen broke $20 million in season earnings, culminating in last year's career-best $27,495,500 outing. His horses earned their owners $338,358,886 – more than a third-of-a-billion dollars.
Asmussen Traded Silks for Suits
Not bad for a former jockey who won 63 races in 2 ½ years in the irons. Asmussen literally outgrew his saddle, finding his way as a trainer in 1986 at Ruidoso Downs in New Mexico. There, he won his first race at 20. It would take him another year to win No. 2.
At the rate he's going, Asmussen could surpass Baird sometime next fall.
"It's an awfully significant achievement. I'm very proud, but as you know, it takes a tremendous effort from a lot of people who work for me," he said. "Will we celebrate? Heck, yeah! Every day from here on out."