The top high school basketball player in the country, Haley Jones from Archbishop Mitty in San Jose, California, is staying close to home. Jones signed a letter of intent to attend Stanford University.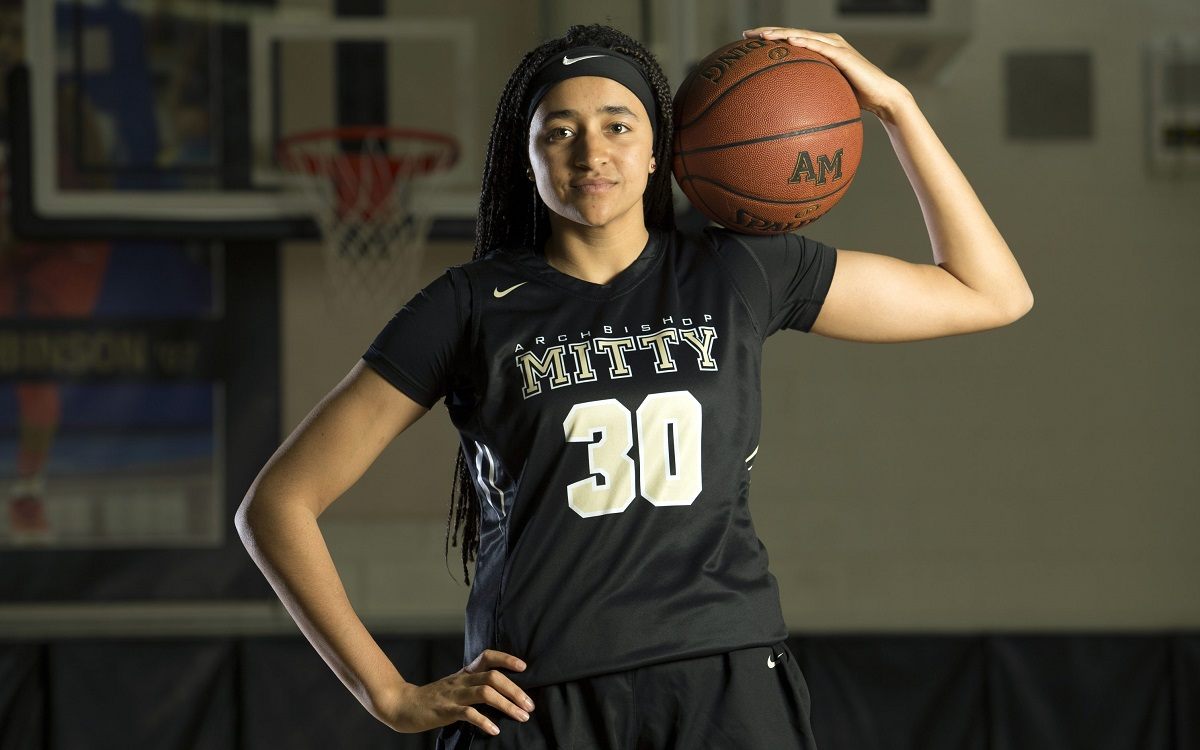 A week after Memphis landed James Wiseman, the nation's top high school basketball recruit, it was Stanford's turn to scoop up a huge talent.
Multi-Talented
During an assembly at Archbishop Mitty High School, Jones made her announcement in front of family, friends, and teammates. Several school heavily recruited Jones including Stanford, UConn, Oregon, South Carolina, and Notre Dame. Jones picked up a red Stanford cap, placed it on her head, and declared her intentions to attended Stanford next season.
"The education I'll receive, the larger university community I'll be a part of and everything Stanford offers off the court were opportunities I couldn't pass up," Jones said.
The 6-foot-1 Jones drew accolades from her head coach at Mitty because of her flexibility and versatility.
"Haley is the most versatile player in the country," said Archbishop Mitty coach Sue Phillips. "She's the type of kid who can fit into any system. She steps on the court and can play anywhere."
"She's very versatile. She can play '1' through '4' easy," said head coach Tara VanDerveer. "Haley has really good vision, takes the ball to the basket and is an excellent passer. She rebounds, defends and has really good instincts. She's a team player, too, very unselfish. She really wants to win."
During her junior season, Jones averaged 21.8 points.
Coinflip: UConn or Stanford
Although multiple schools recruited Jones, her choice ultimately came down to two: Stanford or UConn. The last two number one recruits in the nation selected perennial contender UConn.
Stanford had the inside track due to the proximity to Archbishop Mitty. At the age of ten, Jones attended basketball camp at Stanford University. She popped up on the radar of coaches and staff then and they knew about her ever since.
For a third year in a row, Stanford locked up a top ten recruiting class. Two years ago, Stanford landed the fifth-best class. With the addition of Jones, Stanford jumped to the second-overall best recruiting class next season.
In 2009, Stanford signed the top prospect in the country with Chiney Ogwumike. After a sensational All-American career at Stanford, Ogwumike became the first pick in the 2014 WNBA Draft.