With pro basketball sidelined in North America due to the coronavirus pandemic, the NBA is exploring various ideas to help entertain its fans and players during quarantine. One idea under consideration is based on HORSE (or H-O-R-S-E), a fun playground or backyard game, but involving self-quarantined NBA players challenging each other to make difficult shots.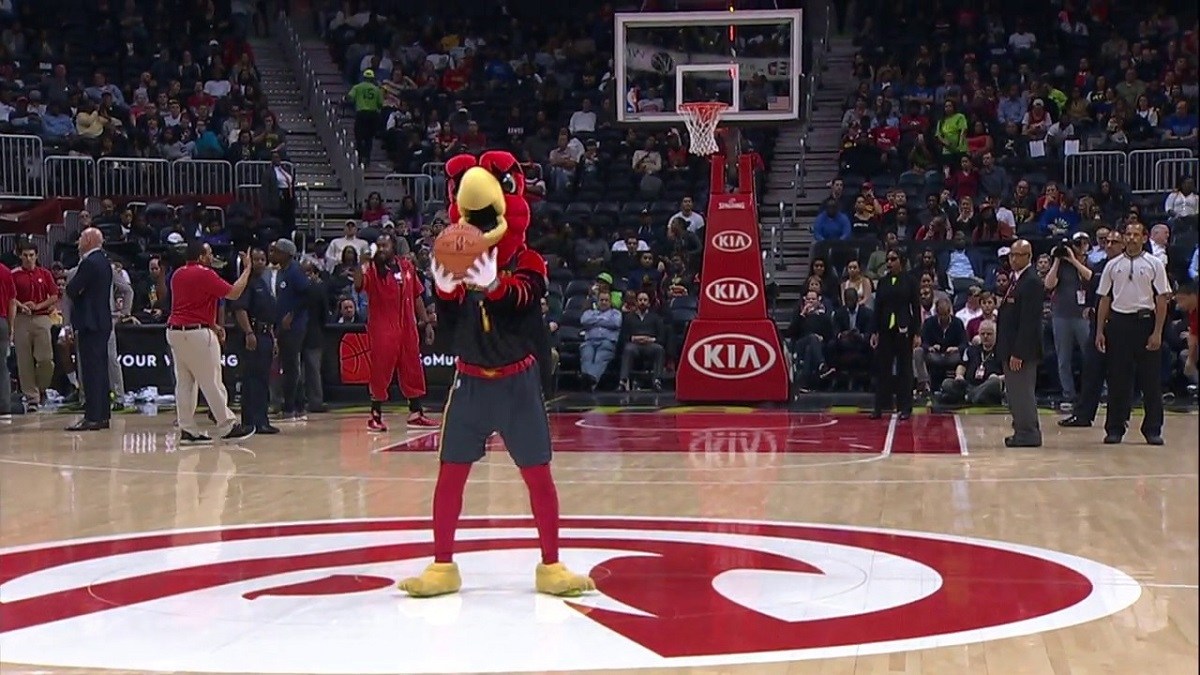 Adrian Wojnarowski from ESPN reported, "The NBA and ESPN are working on televising a H-O-R-S-E competition involving several high-profile players."
The NBA and NBA Players Association (NBAPA) are in discussions on how to make the contest both fun and safe. ESPN and the NBA are also discussing how HORSE can be broadcast for bored fans in lockdown.
The NBA shut down all practice facilities across the league, but players are trying to stay in shape and work out on their own in private.
Not every NBA player has a home gym on their property, but some certainly do. The ones who do have a proper setup can compete in a shot-for-shot HORSE contest via video.
It would be cool to watch James Harden and LeBron James try to make 3-point shots with their left hands while standing on one leg.
The HORSE tournament details are still fuzzy, but you can expect the NBA to continue to conjure up new ways to entertain its fans.
H-O-R-S-E
In case you're a new basketball fan or didn't have access to a basketball hoop as a child, allow us to explain HORSE to you. It's not mixed poker games (known as H.O.R.S.E.), but it could actually be fun to watch your favorite NBA stars playing Omaha Hi/Lo and Razz.
HORSE, a trick-shot contest, can be played with two or more players. Kids often resorted to HORSE when you had three players and just one ball.
It's a copycat game in which you must replicate the shot of the player in front of you. You're allowed up to five misses before elimination. Each miss is signified by spelling out H-O-R-S-E. If the first player misses, then the second player gets to attempt a shot that the first player must hit.
HORSE is a game that requires both skill and outside the box thinking. For one, you have to be able to hit a shot from anywhere on the court at any given time with both hands. At the same time, you have to be able to know your opponent's weaknesses in order to apply pressure and push them out of their comfort zone.
As always, sometimes the simplest shots are the hardest to make. Anyone can make a free throw, but how about when you're down to one last miss with H-O-R-S looming overhead against an opponent with a mere H.
This week it's HORSE. Maybe next week they'll host an "Around the World" game.
NBA During the Pandemic
The NBA became the first major pro sports league in North America to shut down. Adam Silver shuttered the NBA on March 11 after Rudy Gobert from the Utah Jazz tested positive for coronavirus. His teammate, Donovan Mitchell, became the second player to test positive.
Over a dozen NBA players and staff also tested positive. Kevin Durant and three other members of the Brooklyn Nets tested positive. All of the Nets, including Durant, have since recovered.
Two members of the Los Angeles Lakers also tested positive. The team did not reveal the players' names.
Numerous NBA players stepped up and pledged to pay the salaries of arena workers during the stoppage. Zion Williamson was already a huge deal in New Orleans, but the rookie gained even more adoration after he committed to paying a month's worth of salary for workers at the Smoothie King Center.
"This is a small way for me to express my support and appreciation for these wonderful people who have been so great to me and my teammates, and hopefully we can all join together to relieve some of the stress and hardship caused by this national health crisis," Williamson wrote on Instagram.
Giannis 'Greek Freak' Antetokounmpo, the Milwaukee Bucks' superstar, also pledged $100,000 to assist workers at the Fiserv Forum.
The NBA created a players-only tournament on NBA 2K featuring 16 NBA players battling on the virtual hardwood. All matches were streamed on Twitch and other social media platforms. They competed for bragging rights and a special $100,000 first-place prize, with all proceeds donated to charity.
Durant and Mitchell both appeared in the NBA 2K tournament. Durant, the #1 seed, lost in the first round to Derrick Jones (Miami Heat).