When they meet in the Guaranteed Rate Bowl on Tuesday night, both West Virginia (6-6) and Minnesota (8-4) will be playing to win. But both teams also see goals beyond the final score when they take the field in Phoenix.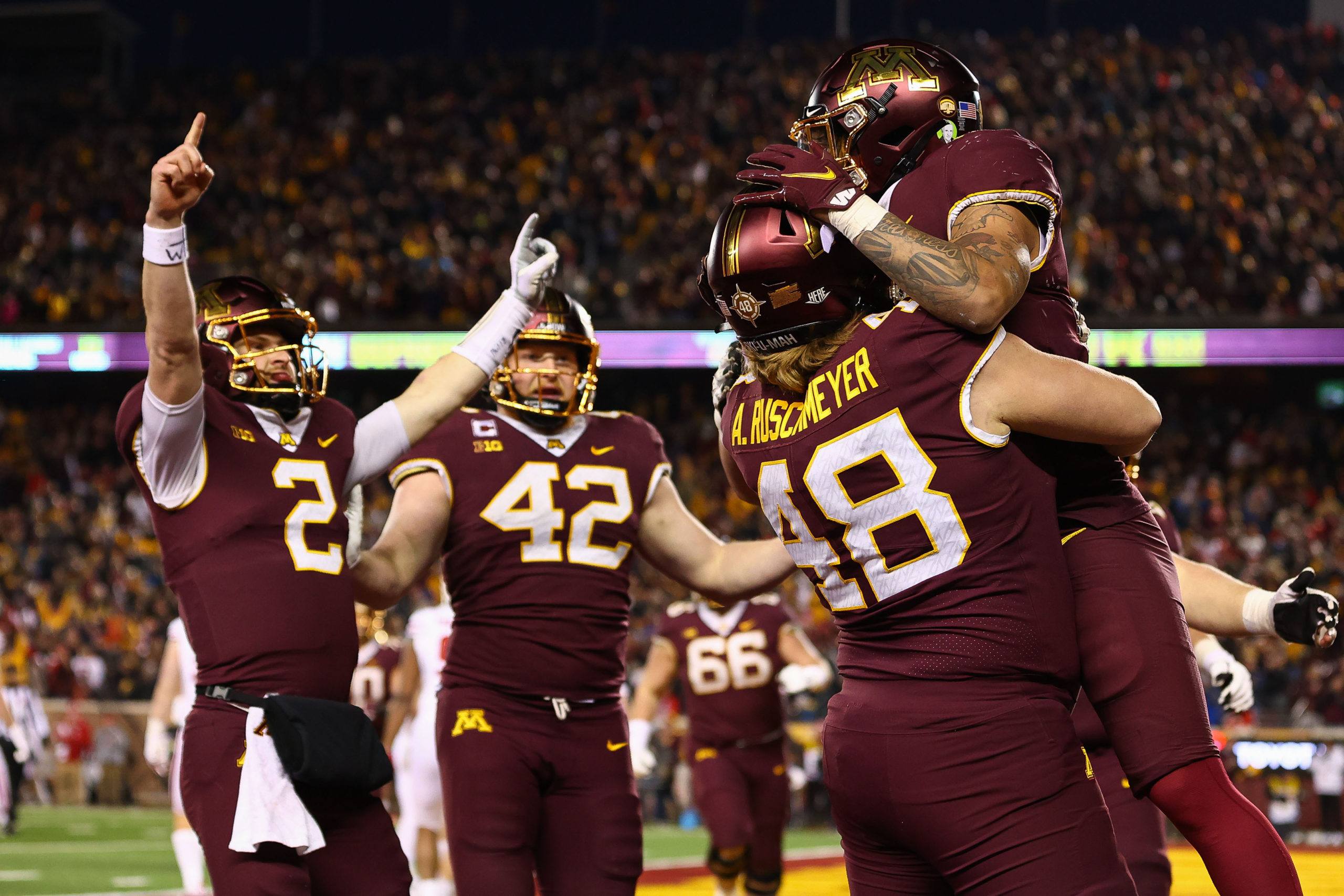 For starters, simply playing the game is starting to look like an accomplishment in and of itself.
COVID strikes UCLA, canceling Holiday Bowl
On Tuesday, COVID-19 caused the cancellation of yet another bowl game. Organizers canceled the Holiday Bowl at the last minute after UCLA reported losing too many eligible players to COVID, particularly on its defensive line. That marked the fifth bowl game cancellation of the season so far.
In the current environment, Minnesota and West Virginia are working hard to make sure they remain healthy for the Guaranteed Rate Bowl.
"We're doing all the right things on the field, off the field, and making sure we stay healthy so we can play this great game that we love," Minnesota linebacker Mariano Sori-Marin said, via the Star Tribune. "We value this game; we value each other's safety … it comes with selflessness, because if one guy doesn't do all the right things, you can have some spread."
"Obviously, it's picking up some steam with the new variant," Mountaineers coach Neal Brown told reporters. "Our medical team and our players and our staff have done a pretty good job. We have just gone back and been more intentional about mask-wearing."
Plenty to play for in Guaranteed Rate Bowl
Minnesota has built itself into a competitive program in the Big Ten over the past five years under head coach PJ Fleck. Now, Fleck sees games like the Guaranteed Rate Bowl as a way to measure how far the Gophers have come, and how far they still have to go.
"We are exactly where we should be," Fleck said, via the Star Tribune. "We're off and running, that's for sure. We're not crawling anymore, we're running, but we've got a long way to go."
Brown identified a number of goals for his team heading into the Guaranteed Rate Bowl, starting with the most obvious.
"Number one is to win the game," Brown told reporters. "Number two is to make it an enjoyable and memorable experience. The third thing is to salute our senior class as they leave the program, make sure we honor them in the right way. The fourth thing is to build momentum for the next season."
That first goal won't be easy to achieve. FanDuel Sportsbook lists Minnesota as a 5.5-point favorite in the Guaranteed Rate Bowl, with the Gophers coming in as a -250 pick on the moneyline.
While the Mountaineers might enter as an underdog, Brown says his team can win – if they play the right way.
"We want to play a clean football game," Brown said. "I think this game will come down to turnovers in a lot of ways. We want to make sure we're taking care of the ball. We need to try to force some takeaways. And we've got to be ready for their rushing attack."