Gronk will be Gronk. Rob Gronkowski, the ex-tight end for the New England Patriots, dented the Lombardi Super Bowl Trophy while goofing around at Fenway Park.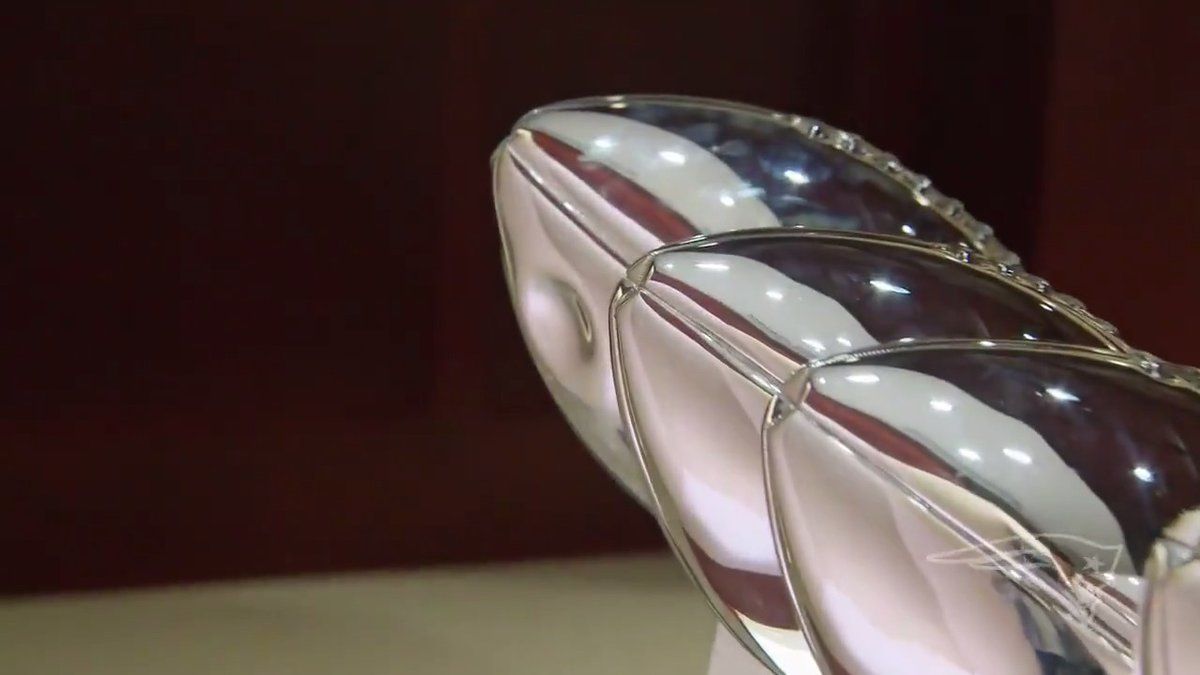 Gronk used the trophy as a bat to bunt a baseball thrown by teammate and Super Bowl LIII MVP Julian Edelman. The Patriots won their sixth Lombardi Trophy by defeating the LA Rams in Super Bowl LIII.
Dentgate
Gronk thought a replica trophy was being used during a special ceremony at Fenway Park, where the Boston Red Sox were receiving their World Series rings. Who in their right mind let's Gronk loose with a coveted trophy?
While the Red Sox got their rings, the Patriots waited in a makeshift green room in a tent off the side of the field. While the Patriots waited to surprise the crowd with the Lombardi Trophy, Julian Edelman practiced throwing out the first pitch.
Gronk thought it would be a great idea to take a few practice cuts with the trophy. No one actually expected he would try to hit it. Then again, no one thought the trophy was real.
Edelman, who played quarterback in high school, wound up and threw a pitch. Gronk squared around for a bunt. The baseball smacked into the football part of the Lombardi Trophy. A clank echoed through the tent over the yelps and screams from the Patriots.
An indentation, which is the precise size of a baseball, is visible in the trophy. Which happens to be the real Super Bowl LIII trophy. According to the Patriots media relations team, they will not be fixing it. Gronk's dent will be left on the trophy for eternity.
Gronk Doing Gronk Things
Rob Gronkowski struggled the last few years trying to recover for numerous maladies. Although he was not the dominant force of his peak years, Gronk stepped up at key moments during the Patriots run in the playoffs. In Super Bowl LIII, Gronk caught a huge pass in overtime to set up the victory against the Rams.
Gronk is like a little kid in the body of Frankenstein. He is a free spirit and the type of fun-loving teammate that everyone loves. He'll be the first guy to get naked and jump into a pool. He's your type of friend from college who will hop onto a bar and declare "Drinks on me!", but they put the entire bill on your credit card.
Not too many people can get away disrespecting the Lombardi Trophy. But if anyone gets a pass, it's Gronk. Damaging the Super Bowl trophy is the most Gronk-thing that Gronk has done. Considering Gronkowski officially retired from the NFL, he gave the Patriots a nifty going away present.
"Gronk left his mark," said his teammate Matthew Slater.
Jason McCourty summed it up best, "It's not damaged. It's become vintage."
The New England Patriots released a short video commemorating the incident.