In the latest episode of "Bronx ER", Greg Bird is the next member of the 2019 New York Yankees to join the injured-list after suffering a torn plantar fascia.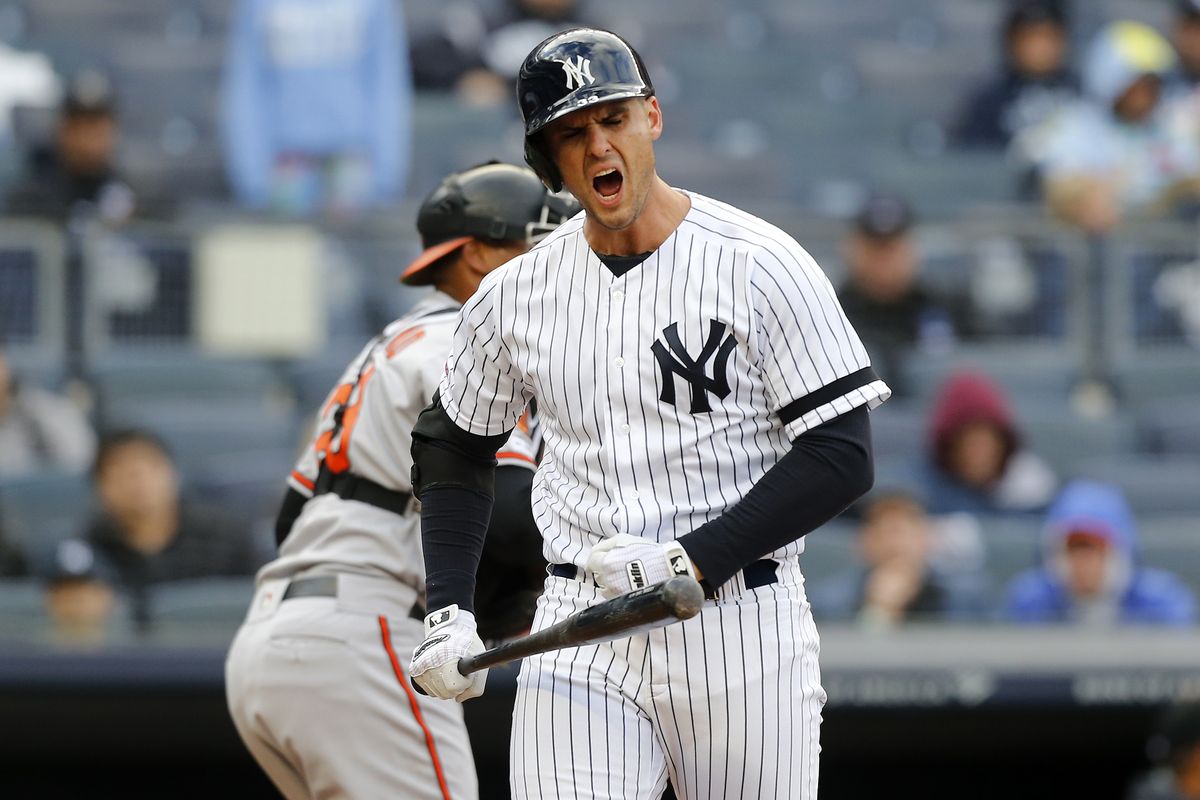 Bird, a left-hitting first baseman, will be relegated to a walking boot for the next ten days before he's evaluated again by team doctors. The Yankees called up Mike Ford from AAA Scranton to fill in for Bird.
"I know you're getting sick of me saying this," said Yankees manager Aaron Boone. "But it's next man up."
Bird, 26, lost the starting first baseman's job to Luke Voit in Spring Training. Bird is the better fielder, but Voit hit much better.
In ten games this season, Bird hit only .171 with one home run, which was a solo shot. Voit leads the Yankees with 15 RBI. Voit struggled at the beginning of the season and he's only hitting .207. However, he bashed four home runs and still managed to get on base in 27-straight games.
First Step's a Doozy
Injuries are a part of baseball, especially during a 162-game season. However, the Yankees experienced an unusual baker's dozen of injuries so early into the season. You almost wonder if the team has a hex on them or something?
If you have ever experienced a slight tear in your plantar fascia, you know it feels like you're stepping on a knife or sharp blade. The first step out of bed is excruciating and could send pain rocketing throughout your body.
That's why a torn plantar fascia is not a minor injury. It's one of those nagging injuries that could plague a player the entire season. Hall of Fame QB Peyton Manning suffered from a torn plantar fascia in his foot during his final season with the Denver Broncos.
Bird is listed on the 10-day IL, but this could be an injury that sidelines him for much longer. On the bright side, Bird has been playing lousy, so the Yankees do not lose much with him out of the picture.
Down with Disease Reprise
Bird marked the 13th major player in pinstripes to hit the IL. They Yankees currently have 12 men on the injured list after CC Sabathia returned to the rotation last weekend. They Yankees desperately needed Sabathia, who is the clubhouse leader, and a crafty lefty. Sabathia is playing in his final season in pinstripes before he hangs up the spikes for good.
Luis Severino recently suffered a lat muscle strain, which is a minor setback to getting their Ace back into the rotation.
YANKEES INJURED LIST (As of 4.17.19)
P Luis Severino (shoulder)
P Dellin Betances (shoulder)
SS Didi Gregorious (Tommy John surgery)
CF Aaron Hicks (back)
3B Miguel Andujar (shoulder)
OF/DH Giancarlo Stanton (biceps)
SS Troy Tulowitzki (calf)
C Gary Sanchez (calf)
1B Greg Bird (foot)
OF Jacob Ellsbury (hip)
P Jordan Montgomery (Tommy John surgery)
P Ben Heller (Tommy John surgery)
Reliever Dellin Betances is ready to start throwing shortly. The Yankees coughed up the lead in eight games this season. Aaron Boone would love their set-up guy back into the mix.
Catcher Gary "Kraken" Sanchez got off to a great start with six home runs, including three dingers in one game. However, the Kraken got shutdown with calf tightness that wouldn't go away.
The Bronx Bombers crushed a MLB-record 267 home runs last season. They will not have a chance at equaling last year's output so long as the Kraken and former home-run champ Giancarlo Stanton are sidelined.
The Yankees are no longer the favorites to win the World Series. After losing a series to the Houston Astros last week, the Astros became the new favorite to win the 2019 World Series. According to the South Point Casino and Sports Book in Las Vegas, the Astros are 4/1 odds to win the World Series. Cody Bellinger and the LA Dodgers improved to 5/1 odds, while the Yankees slipped to 7/1 odds.