The Giannis "Greek Freak" Antetokounmpo scored 29 points for the Milwaukee Bucks in a 123-102 victory over the Boston Celtics in Game 2 of the Eastern Conference semifinals. The Bucks evened the series at 1-1.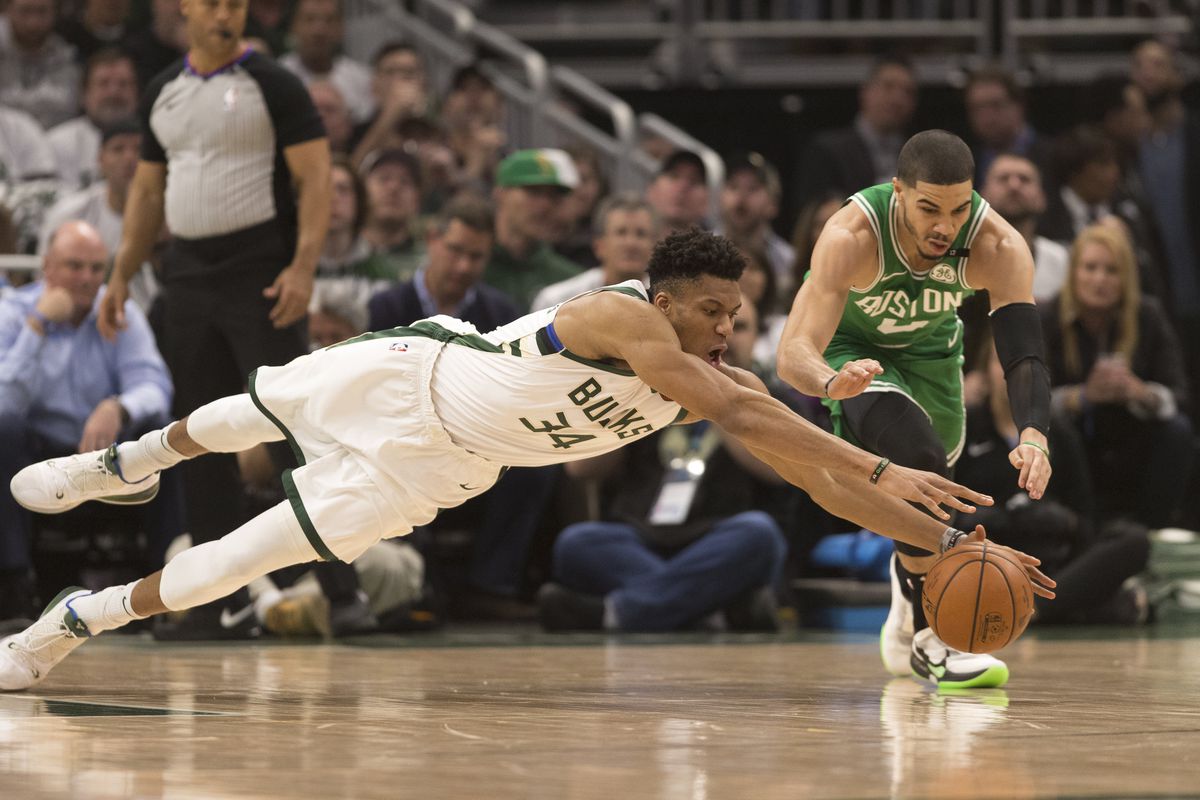 The Bucks needed a win in Game 2 because they struggle to beat the Celtics in Boston. Last season, the Bucks were eliminated in seven games by the Celtics. They lost all four games in Boston.
The Bucks lost Game 1 by the score 112-90. The Celtics defense shifted into high gear in the postseason and shut down the Indiana Pacers in the opening round, which led to a four-game sweep.
The Celtics stingy defense agitated the Bucks in Game 1. They held the Greek Freak to only 22 points, but also shutdown Khris Middleton (16 points) and Eric Bledsode (6 points on 1-for-5 from the floor).
Bounce Back Game 2
In Game 2, the Greek Freak unleashed a game-high 29 points to lead all scorers. He also added 10 rebounds, 4 assists, and 2 steals. He took fewer shots and looked to pass more.
"I think in Game 1 I didn't do a good job finding my teammates," Antetokounmpo said. "So, of course I wanted to be aggressive, but then you've got to make the right plays. At the start of the game tonight, the right play was the pass."
Khris Middleton looked like his All-Star self. He scored 28 points including 7-for-10 from three-point land.
Eric Bledsode woke up from his slumber with 21 points in only 26 minutes of action. He hit 7-for-12 shots including three treys.
Pat Connaughton only scored 5 points off the bench, but he added 11 rebounds.
The Bucks played much better defense. They held Gordon Hayward to only five points. Kyrie Irving and Jayson Tatum shot a combined 6-for-28 from the floor. Irving scored just nine points and Tatum contributed a mere four points.
"They did a great job of switching tonight and forcing me left," said Irving. "I started the game off well getting downhill and setting an example for my teammates of how we want to play. I just didn't put my stamp on that."
"We weren't very good on either end," said Boston Celtics coach Brad Stevens.
Marcus Morris led the Celtics with 17 points in a losing effort.
Game 3 will be hosted in Boston on Friday night. According to the South Point Casino and Sports Book, the Milwaukee Bucks are 7/2 odds to win the NBA Championship. Despite the series being tied at 1-1, the Boston Celtics are 20/1 odds to win the title.