For the first time in history, the NFL hosts a Tuesday Night Football game with the undefeated Buffalo Bills heading to a hot zone in Nashville to play the coronavirus-ravaged Tennessee Titans. Due to a COVID-19 outbreak within the Titans and positive tests with the New England Patriots, the NFL shuffled their schedule and rescheduled two games that normally would play out on Sunday. In Week 5, we have four Gotta Get Unstuck Games with one on Sunday evening, two on Monday, and a one of Tuesday.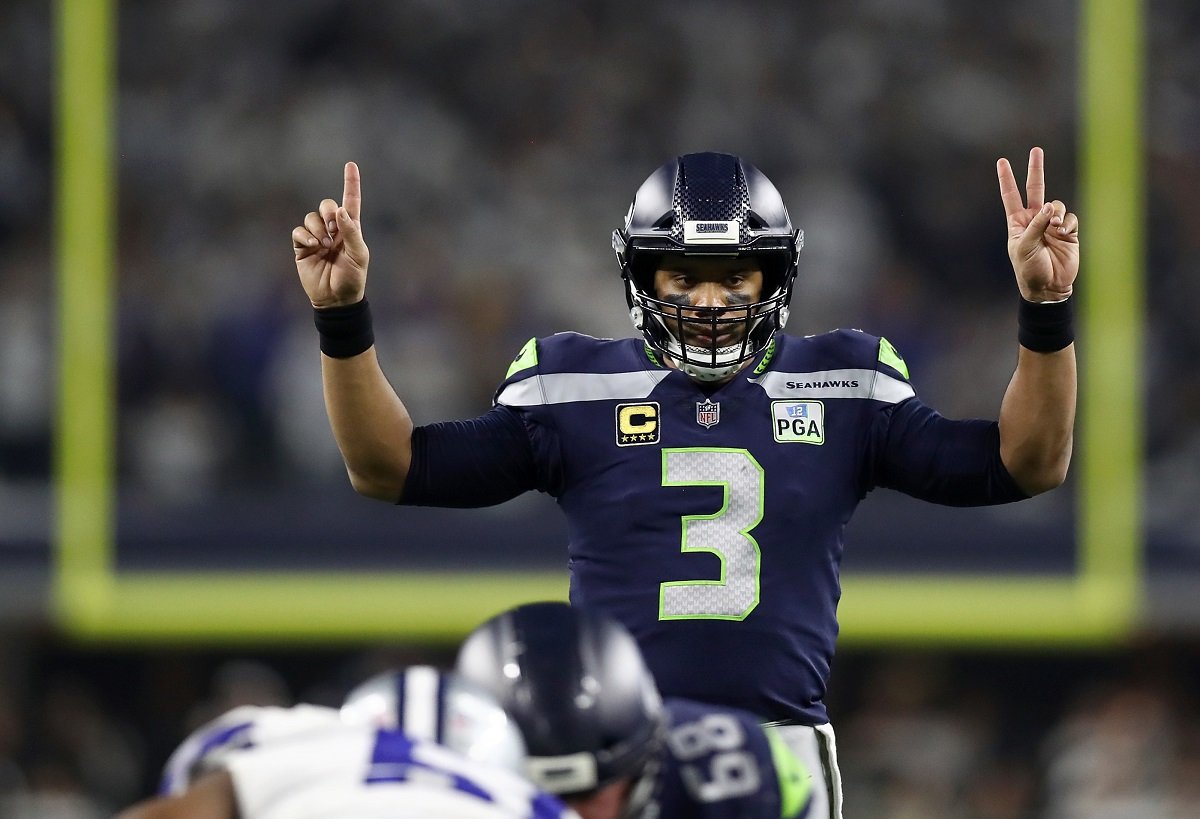 When I conjured up this "Gotta Get Unstuck" concept, I imagined a quick rundown of the Sunday Night Football and Monday Night Football games.
An old friend from Vegas we referred to as "Miami Don" often joked that Sunday Night Football was the last chance NFL bettors had a chance to recoup their day's losses. We nicknamed SNF as the "Gotta Get Unstuck Game of the Day." We also referenced MNF as the "Gotta Get Unstuck Game of the Week", because it was truly the last game on the NFL schedule.
SNF: Minnesota Vikings at Seattle Seahawks
MNF 1: Denver Broncos at New England Patriots
MNF 2: LA Chargers at New Orleans Saints
TuNF: Buffalo Bills at Tennessee Titans
However, during this once in a century pandemic, we're living in interesting times. The normal Gotta Get Unstuck Games are now among a group of games the NFL tacked on to the end of the schedule due to COVID postponements. Heading into Week 5, we have four Gotta Get Unstuck Games.
Sunday Night Football: Perfect Seattle
The Vikings finally won their first game of the season, but they beat up on a downtrodden Houston Texans (0-4), that would fire their head coach a few hours after that loss.
Only the Green Bay Packers score more points than the Seattle Seahawks (35.5 ppg). If you're a totals bettor, go ahead and fire away. This SNF matchup is set up like a Big 12 matchup.
SNF: Minnesota Vikings (1-3) at Seattle Seahawks (4-0)
Kick-off: 5:20pm PT
Point Spread: SEA -7
Total: 56.5 o/u
Moneyline: MIN +270 / SEA -315
What else can we say about Russell Wilson that we haven't already gushed about? He already has back-to-back games with five touchdowns. Will he light up the crappy Vikings defense (31.3 ppg allowed, ranked #4 in most passing yards allowed at 292.8 yards per game)? Do we smell another five TD game? How about six?
Monday Afternoon Football: Camless Pats
The first game of the Monday Night Football doubleheader features the Denver Broncos heading out to Foxboro to battle Bill Belichick and the Evil Empire in their lair.
Brian Hoyer had an ugly first half last week against Kansas City. Bill Belichick saw enough and benched the veteran. He rolled the dice with Jarrett Stidham, who played much better. With Cam Newton out indefinitely with coronavirus, Stidham will get the nod on Monday.
MNF: Denver Broncos (1-3) at New England Patriots (2-2)
Kick-off: 2:00pm ET
Point Spread: TBD
Total: TBD
Moneyline: TBD
The Broncos have their own quarterback problems. Just when John Elway thought he found the future franchise QB with Drew Lock, a shoulder injury sidelined him. Jeff Driskell was the next man up, until Vic Fangio benched him and gave backup Brett Rypien a shot. With Lock out for another week, Rypien will get the start.
On the health front, the Broncos will have backup RB Philip Lindsay back in the lineup. Lindsay plus Melvin Gordon are one of the better 1-2 RB-combos in the league.
Oddsmakers have yet to post an official line for this game. We will update this post as soon as they post one.
[EDITOR'S NOTE: As on Sunday 10am ET, the NFL postponed this game until next Sunday 10/16.]
Monday Night Football: Kamara MVP?
Head coach Anthony Lynn tapped Justin Herbert to start once again. The rookie held his own against Tom Brady and the Tampa Bucs last week and zipped a couple of deep bombs that made Brady look like an old man.
The Chargers will not have Austin Ekeler in the lineup. Backup Justin Jackson will start. He's not as involved in the passing game as Ekeler, but he's probably a better runner in an old-school, smashmouth sense.
MNF: LA Chargers (1-3) at New Orleans Saints (2-2)
Kick-off: 5:15pm PT
Point Spread: NO -7
Total: 50 o/u
Moneyline: LAC +340 / NO -410
If you're looking for a non-QB MVP candidate, then take a peek at Alvin Kamara. He's been killing it as the Saints' dual-threat back. With Michael Thomas missing time due to a high-ankle sprain, Drew Brees relied upon the lethal Kamara in the passing game.
He leads the NFL in yards from scrimmage and ranked #1 in touchdowns. Through four weeks of the season, Kamara established the record for most fantasy football points from the RB position.
Tuesday Night Football: Bills Mafia Seek 5-0
You think a hot zone for coronavirus will deter the Bills Mafia? The Bills started the season 4-0 and the Tennessee Titans are the only team standing in their way of a 5-0 start.
The Titans started the season 3-0 and have yet to lose a game. However, too bad their coronavirus preventive measure were not as good as their defense. At least 23 players, coaches, and staff were infected. The NFL sent the disease-infested Titans on their bye week early when they postponed Week 4's matchup against the Pittsburgh Steelers.
TuNF: Buffalo Bills at Tennessee Titans
Kick-off: 4:00pm PT
Point Spread: TBD
Total: TBD
Moneyline: TBD
If Russell Wilson and Aaron Rodgers were not crushing it right now, Josh Allen would be in contention for the NFL MVP this season. Allen looks excellent and miles ahead of his draft classmate Sam Darnold for the "other" New York football team (that actually plays on janky turf in New Jersey).
Oddsmakers have yet to release a line for this game. We will update this post as soon as they post one.