There were a couple of slip ups, but for the most part, Presidents Cup captain Tiger Woods earned high praise for his first attempt at leading a team. The US team staged a huge comeback to capture the trophy at Royal Melbourne in Australia on Sunday.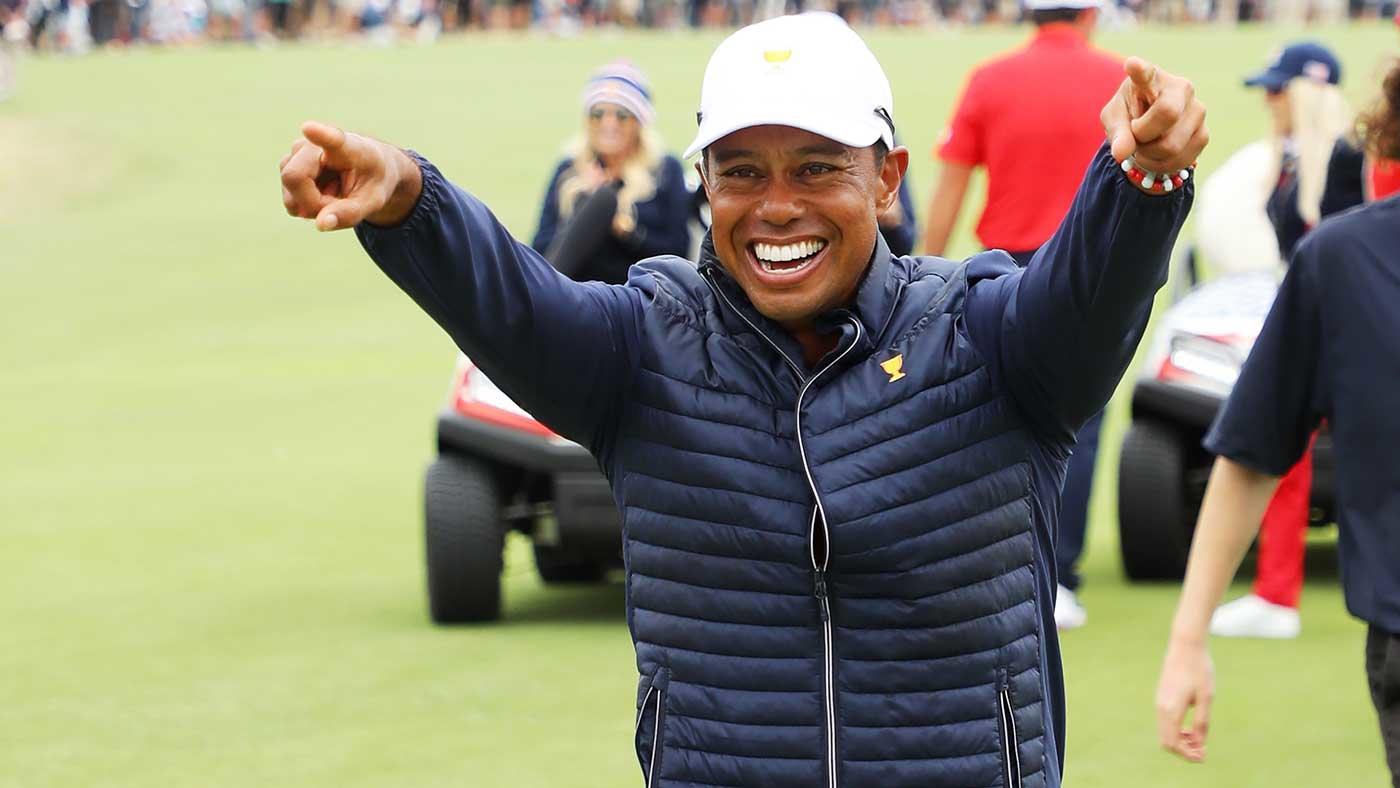 International team captain Ernie Els, who spent a career finishing behind Woods in PGA events, almost pulled off the miracle upset. The South African told reporters Sunday that he was encouraged by what his team's play.
"If you compare our team on paper with other teams in other sports, you would have laughed us out of the building," Els said. "But we gave it a hell of a go, and we came mightily close to winning and upsetting one of the greatest golf teams of all time."
Woods Pushed the Right Buttons
The first move Woods made as captain of the US team proved to be a crucial one; he named himself as one of four captain's picks to compete in the prestigious event.
As a player, Woods went 3-0 in his matches, and was the only player the 24-person field not to post a loss in the four-day competition. His performance also showed that the soon-to-be 44-year-old has his swagger back — something that won't bode well for other golfers next year.
On Sunday, Woods even flashed some of the same arrogance that once made him the No. 1 player in the world.
International team member Abraham Ancer told reporters a month ago that he wanted to play the Presidents Cup captain in a singles match. Ancer got his wish, and it didn't go well. Woods won 3 and 2 in the first singles match of the day, providing the spark the US team needed to complete their comeback. After the matches, Woods was succinct when asked about Ancer's comments.
"Abe wanted it; he got it," Woods smiled.
Woods Could Captain Again
Woods proved he can lead a team as the Presidents Cup captain, and it wouldn't be a stretch to believe he will earn another chance, either in this event or in a future Ryder Cup.
Some have accused Woods of not caring about team events, but his emotions were firmly on his sleeve all week. After the victory, Woods was clearly emotional.
"I've cried in pretty much every Cup we've won," Woods said. "I've been doing this a long time. Any time you have moments where you're able to do something that is bigger than us as an individual, it is so much more meaningful and so much more special."
US team member Matt Kuchar said he would gladly play for Woods if he was Presidents Cup captain again.
"It was pretty awesome to play for the greatest player ever," Kuchar said. "To have a chance to make a team captained by the greatest player ever, that is also a player on the team … I can't tell you how unique, how good of a thing that is, to not only play for him, but alongside him."