Even though Jason Day didn't win at the Pebble Beach Pro-Am last Sunday, the Australian was happy he finished fourth. After last year's battle with a back injury, a condition that forced him to miss the Presidents Cup, the event in Pebble Beach gave him some much needed momentum as he attempts to undertake a full season.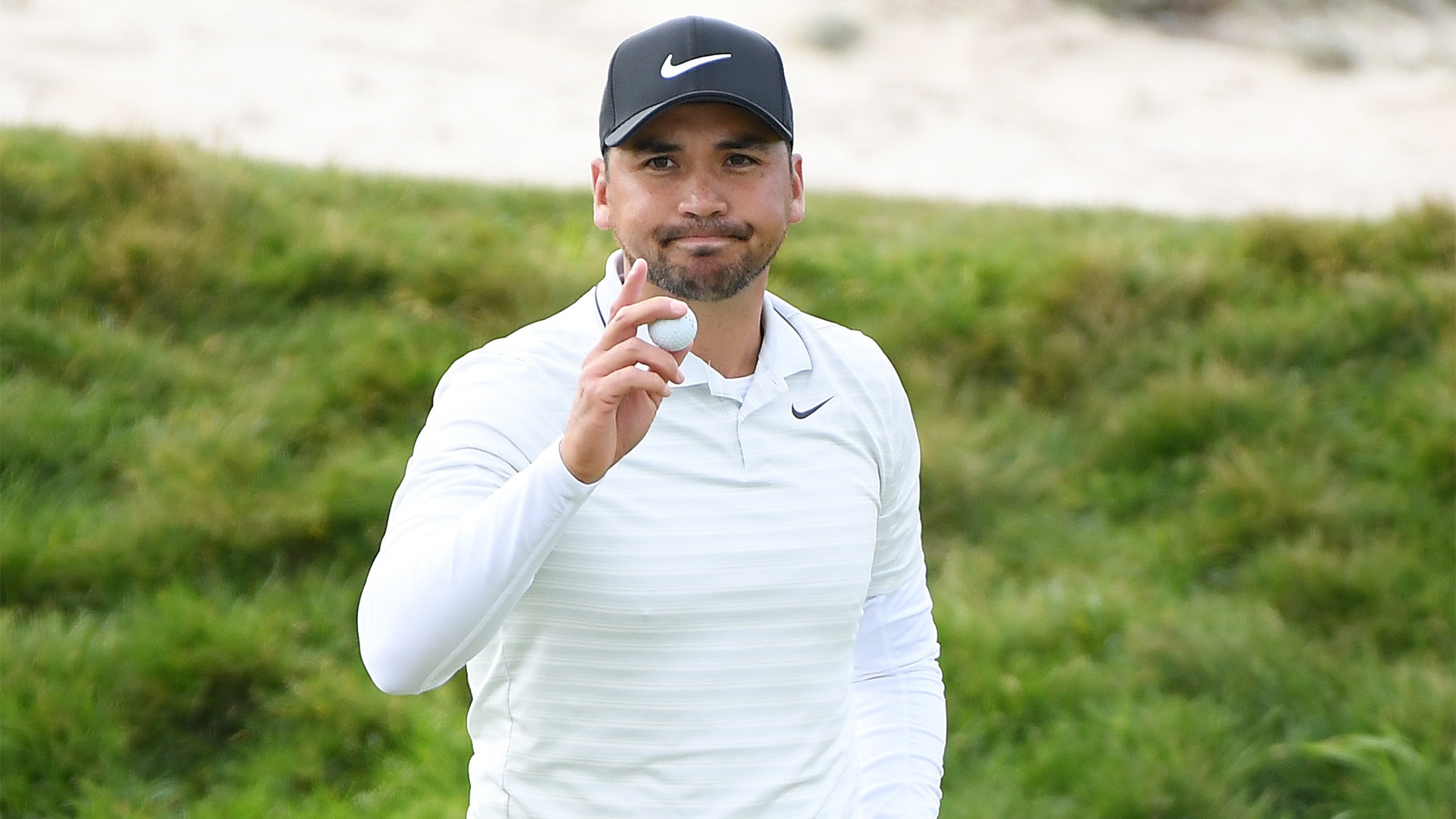 The 32-year-old struggled last year, going winless and finishing in the top 10 just six times. After June, Day didn't have a finish higher than a tie for 40th in the 2018-19 season. When the new season began in September, Day played in three official events, with his highest finish a tie for 22nd. It was shortly after missing the cut at the Mayakoba Golf Classic in November that he shut it down for the year to let his body heal.
His first event of 2020 was the Farmers Insurance Open at Torrey Pines three weeks ago where he finished tied for 16th. It was his first finish inside the top 20 since the Travelers Championship last June.
Day Thrives Again After Back Injury
Returning to the Pebble Beach Pro-Am was the tonic Day needed. He has finished fifth or better here four of the last five years. Sunday's fourth-place finish was rewarding, even if he didn't win the tournament.
"It's a good positive step forward," Day said. "I can't obviously sit back and be angry at it, obviously, due to the fact that I've been injured a good part of a year now and I haven't had a really good finish in a long time. So this is a good positive step in the right direction."
Day hopes the momentum carries forward at this week's Genesis Invitational at famed Riviera Country Club in Southern California. Day opened as a 34/1 pick, well behind favorite Rory McIlroy, who is at 7/1.
The last time Day played in the Genesis Invitational was 2017, and he finished tied for 64th. Day told reporters on Saturday he knows how lucky he is to be playing well again.
"I've got a lot more gratitude being here, especially with the injuries and all that stuff," Day said. "Being able to come and play and kind of perform the way that I've wanted to."
Mickelson Skipping WGC-Mexico Championship
Phil Mickelson is currently at No. 55 in the world rankings, but said if he cracks to the top 50 after this week's Genesis Invitational, he's not playing in the WGC-Mexico Championship. Mickelson is 40/1 to win this week at the Genesis Invitational.
Mickelson won the event, which is limited to the world's top 50 players, two years ago. Playing there would be his sixth event in six weeks, and the 49-year-old wants to take a break. He sent out a tweet on Monday.
"I won't be playing even if I make it," Mickelson wrote. "My kids have the week off so we are going on a trip after I shoot a commercial I have scheduled."
This Week's Odds, Pick
The PGA Tour is at Riviera Country Club for the Genesis Invitational in Southern California. Rory McIlroy is the favorite at 7/1. We like Jon Rahm at 10/1. Rahm has finished no worse than 10th in three events this season, and last year finished tied for ninth at Riviera.
The PGA Tour Champions is in Naples, FL for the Chubb Classic. Bernhard Langer and Miguel Angel Jimenez are the favorites at 9/1. We like Retief Goosen. The 2019 Rookie of the Year finished tied for sixth there last year.