College football fans can rejoice, and bet, at two sportsbooks in Las Vegas. CG Technology and the Golden Nugget released a bunch of lines for the upcoming season this week.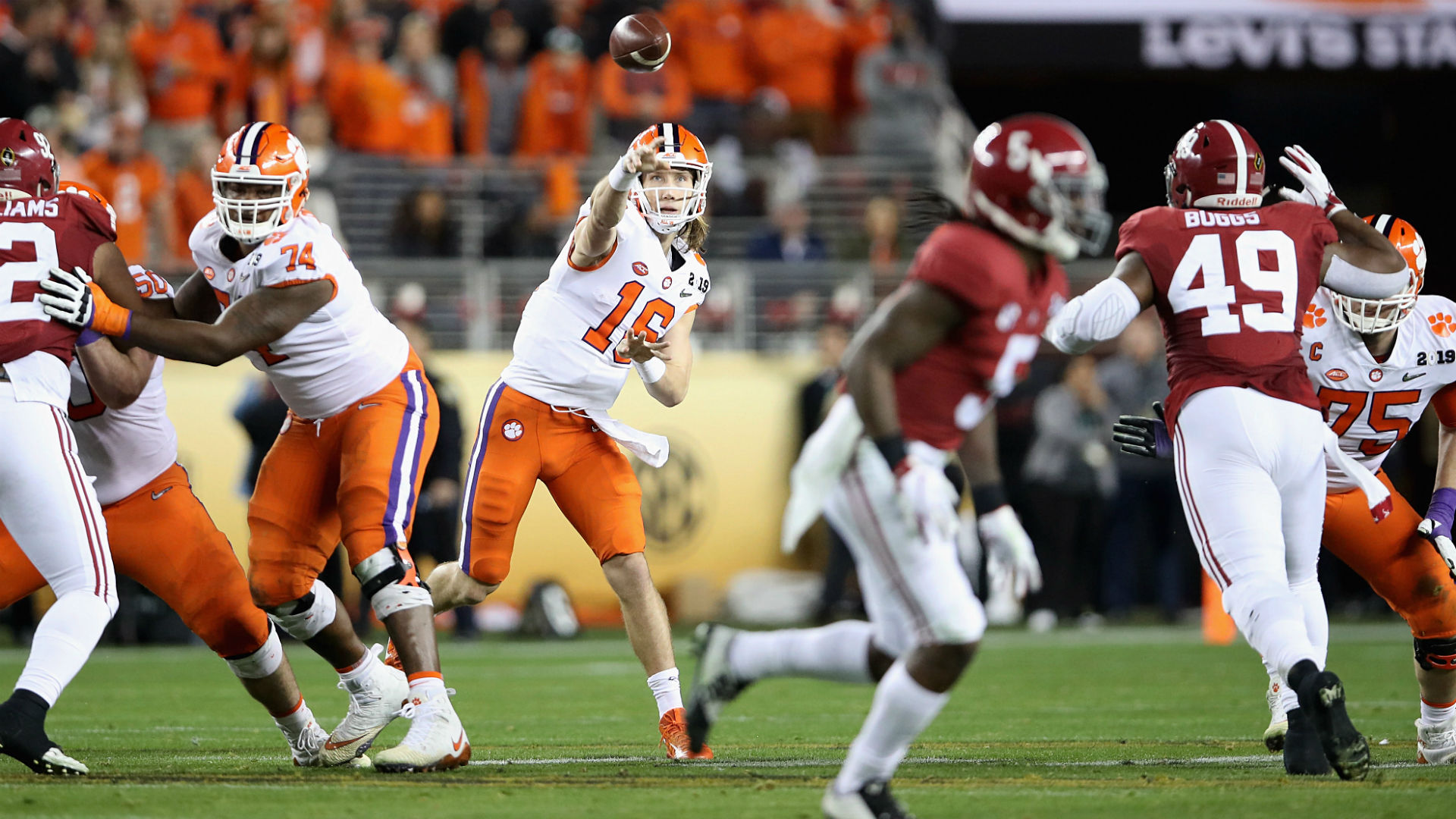 CG Technology, who operate at the Venetian, Palazzo, Cosmopolitan, Tropicana, Hard Rock, Palms, Silverton, and the M, released odds for 84 games throughout the season on Wednesday.
The Golden Nugget, which is owned by Tilman Fertitta, the owner of the Houston Rockets, posted 100 game lines on Thursday. Billed as their "Games of the Year," the first is Miami vs. Florida (-7.5) on Aug. 24. The two teams have not faced each other since Miami won a 2013 meeting, 21-16.
Though the two teams faced each other annually, that stopped in 1987. The teams have only played each other six times since then. Florida athletic director Scott Stricklin isn't convinced an annual meeting would be beneficial to the Gators.
"We're open as we go down the road to periodically playing them," Stricklin said. "I don't know that we'd want to make it an every-year thing. I think our FSU series shows that when you do something like that every year, people take it for granted. When we do play Miami, I want it to be something people look forward to."
Power Conferences Rule Schedule
With the Golden Nugget they have at least four games highlighted per week, beginning the first week of September. The first full week of college football they have Stanford at USC (-3), Texas A&M at Clemson (-17.5), Army at Michigan (-17.5), and LSU at Texas (+2).
The schedule is dominated with games in the SEC, Big 10, and Pac-12, but there are some decent games highlighted that aren't from those conferences.
Rivalry games are on the docket as well. Texas at Baylor (+7) on Nov. 23, and Oklahoma at Oklahoma State (+10) on Nov. 30 are featured.
Alabama, Clemson Rule Prop Bets
Though other sportsbooks will soon follow suit and put up lines for games during the college football season, prop bets will have to satisfy for the moment.
The Westgate Las Vegas SuperBook is offering Alabama/Clemson vs. the field. The Crimson Tide and the Tigers are -170, while the field is +145.
Ed Salmons, Westgate sportsbook manager, told the Las Vegas Review-Journal that the two teams started as a pick 'em, but the sharps moved in and drove the line down.
"The math says it should be pick," Salmons said. "It just seems like one or the other is going to win. That's how it is every year."
The South Point is offering a three-way prop with Clemson-Georgia-Michigan a +140 favorite, Alabama-Oklahoma-Ohio State +150 next, and the field +280 underdog.
South Point sportsbook director Chris Andrews told the RJ that they too think Alabama and Clemson are the two top teams.
"We wanted to separate Alabama and Clemson because we think they're clearly the two best teams," Andrews said. "We wanted to separate Georgia and Alabama, too, because they're both SEC teams. And then you've got Ohio State and Michigan. We needed another team to balance it out and went with Oklahoma, which is in a pretty easy conference and they've got (ex-Alabama QB) Jalen Hurts going over there. Some people think Oklahoma might have three Heisman Trophy winners in a row."