They tantalize bettors with odds of +500 or +800, but are Super Bowl longshot prop bets worth the money? After all, there is a reason these wagers carry long odds.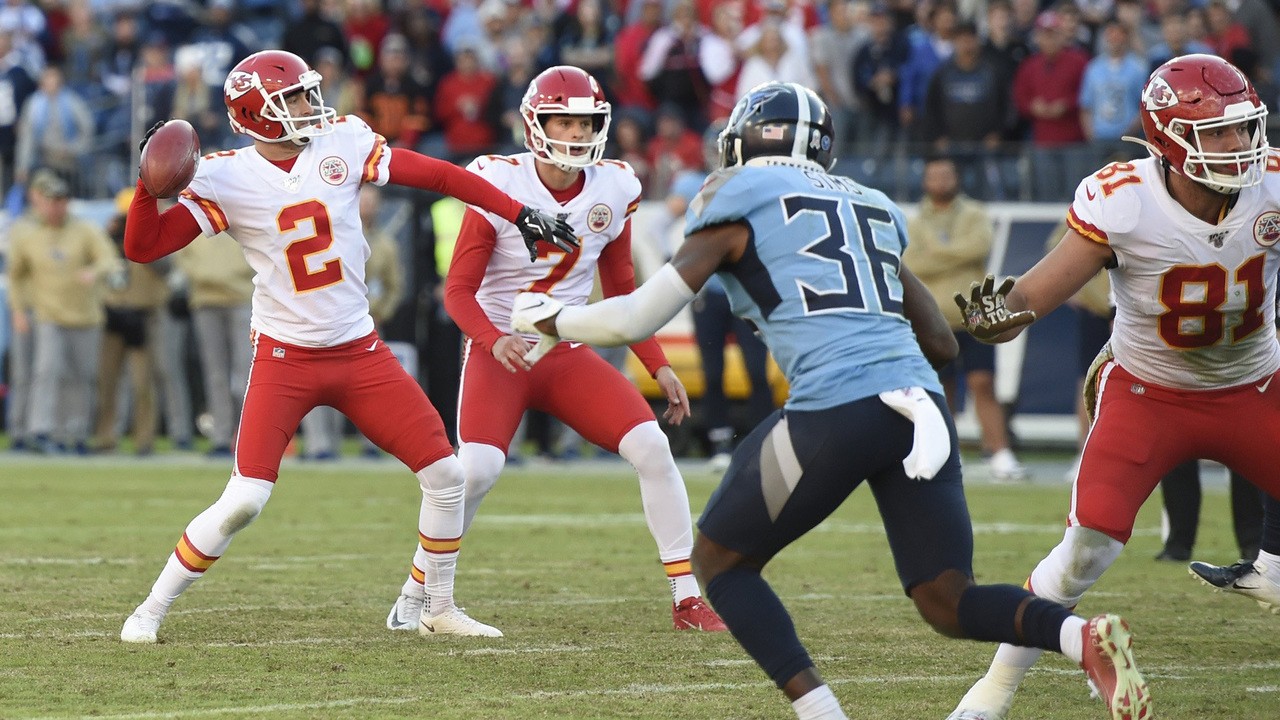 A perfect example is betting on the exact number of points the 2020 Super Bowl will be decided by. The lowest of the five offerings is +400 for the game being decided by exactly three points. The highest is +1200 on the game being decided by exactly 14 points.
The biggest Super Bowl longshot prop bet is on whether Kansas City punter, Dustin Colquitt, will attempt a pass. The special teams player has attempted two passes in his 15-year NFL career. He completed one in 2014 that was good for six yards, and tossed an incomplete pass in 2019. If you think Chiefs head coach Andy Reid will pull out the trick play, you'll get +3000 odds.
While that bet looks to be rather foolhardy, we have some prop bet suggestions that are a little more plausible, and which will return odds of +400 or more.
Interceptions Bad for QBs, Good for Bettors
The last time there wasn't at least one interception thrown in the big game was in Super Bowl XXXIV. The odds of either San Francisco's Jimmy Garoppolo or Kansas City's Patrick Mahomes throwing a pick are pretty good.
The question is, which player will make the interception? The long odds for Kansas City defenders are Daniel Sorensen and Bashaud Breeland. Sorensen is +425 to make an interception, while Breeland is +550.
For San Francisco, three players have odds of +400 or more. Richard Sherman, who has one interception in both of the team's playoff games, is at +425 to get another one. Emmanuel Moseley is next at +550, and Jaquiski Tartt is at +600.
Sherman has been defensive about people criticizing his play. He told reporters this week that he is an elite player.
 "I get tired of hearing the excuses for why I'm great," Sherman said. "In the playoffs, in big games, I show up. I show up year in, year out, whether it's 2011, 2012, 2013, 2014. Unless I tear my Achilles, I'm out there, and I'm doing my job at a high level."
Punt on Kicker, Safety Prop Bets
Two interesting, but potential sucker's bets, may be the longshot props on the kickers.
The bet on a field goal kicker missing an extra point is attractive, but not probable. The odds are +550 for both Kansas City's Harrison Butker and San Francisco's Robbie Gould to miss an extra point.
The better of the two bets would be Butker. He's missed two extra points attempts in the playoffs, and was 45 of 48 on PATs during the regular season.
Gould, on the other foot, is a machine. He's seven of seven in the playoffs, and only missed one of 42 attempts in the regular season. If you have extra money lying around, these bets could be worth a flyer, despite their low probabilities.
A riskier gamble is related to safeties, which have been a guilty pleasure for prop bet gamblers for years. They offer great odds (+600), but oftentimes don't come through. Bet these props at your own peril.