After nearly a month break, the NTT IndyCar Series returns Saturday with the GMR Grand Prix at Indianapolis Motor Speedway. The race is one of three that will be held at the famed facility. The NASCAR Xfinity Series will follow it, then on Sunday the NASCAR Cup Series will compete at the track nicknamed "The Brickyard."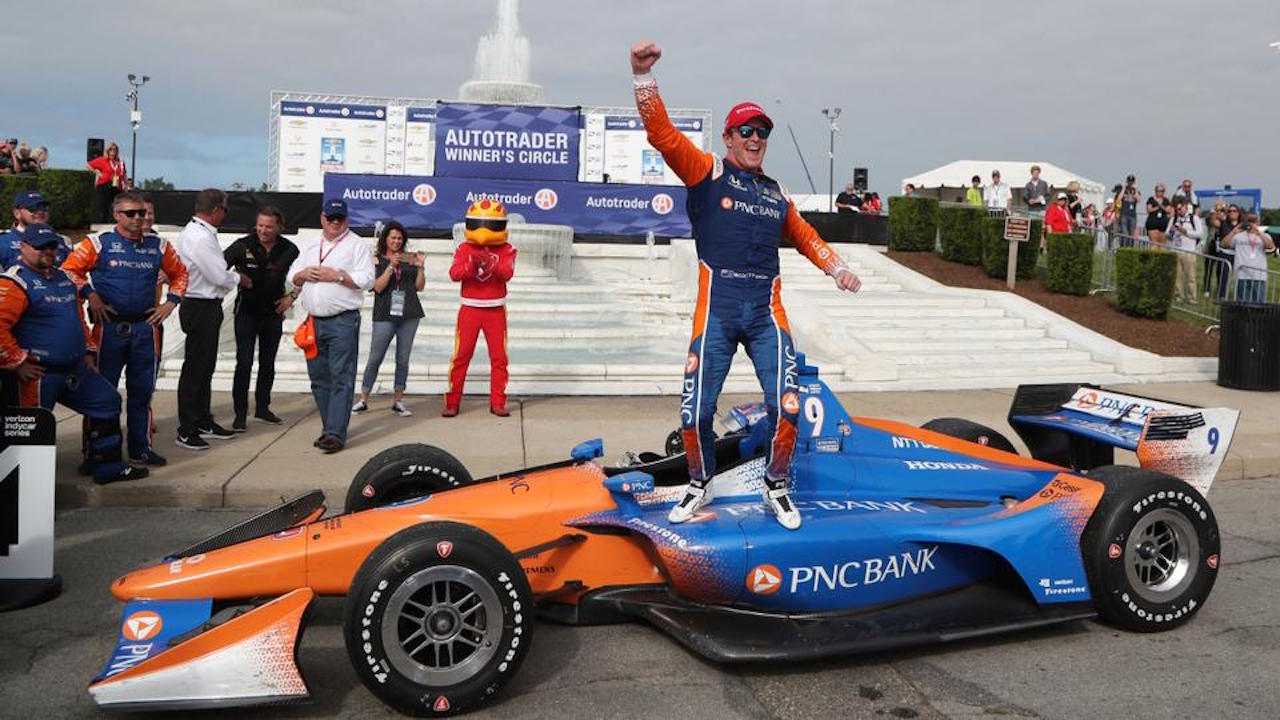 The IndyCar Series will not be on the famed oval were the Indy 500 is held, but instead on the 2.439-mile, 14-turn road course, which utilizes some of the 2.5-mile oval.
Odds to Win GMR Grand Prix
Scott Dixon 4-1
Simon Pagenaud 5-1
Will Power 5-1
Josef Newgarden 11-2
Alexander Rossi 6-1
Felix Rosenqvist 7-1
Colton Herta 10-1
Ryan Hunter-Reay 22-1
Graham Rahal 25-1
James Hinchcliffe 25-1
Takuma Sato 35-1
Santino Ferrucci 60-1
Spencer Pigot 60-1
Pato O'Ward 75-1
Marcus Ericsson 75-1
Zach Veach 75-1
Source: William Hill
Josef Newgarden, who is 11/2 to win on Saturday at ISM, told reporters that despite not winning at The Brickyard, it still is one of his favorite places to race.
"Indianapolis is such a special place," Newgarden said. "It's like my second home so racing there means a lot to me personally, especially even more so now that Roger [Penske] owns the track. It's such an honor racing for him but with this being our first race there since he purchased the track, it just makes it even more great."
Dixon Favorite at GMR Grand Prix
The favorite for the GMR Grand Prix is Scott Dixon, who won the most recent IndyCar Series race, the Genesys 300 at Texas Motor Speedway on June 6. Dixon recorded his 47th victory. He is now third all time behind Mario Andretti (52) and A.J. Foyt (67).
But while Dixon won the Indy 500 in 2008, he has never won the road race at Indianapolis Motor Speedway. He finished second last year to Simon Pagenaud
"There's days where you get a win and you never really knew it was coming, so you've got to take the highs with the lows, but I think still finishing second and having a fairly dominant day is something to be proud of," he said. "But yeah, these wins are harder and harder to get. You just roll with it, man. You kind of roll on both sides, and if you keep knocking on the door, eventually it's going to open."
Pagenaud Looking to Repeat
Chevrolet and Team Penske has been dominant at the road track at ISM, winning five of the six races there. Pagenaud, who also won in 2014 and 2016, is the defending champion, and told reporters winning last year was one of his biggest victories.
"Obviously racing in Indianapolis to me, it's what we're all about," Pagenaud said. "Obviously, our name is IndyCar. I've always loved the Indy Grand Prix because it (usually) sets the tone going into the month of May. It just showcases what IndyCar is about, road course racing."
Pagenaud credited Team Penske his results at ISM.
"I joined the powerhouse of Team Penske and we've been able to carry on the tradition of winning at the GMR Grand Prix," Pagenaud said. "Obviously, I'm very proud of that. I feel, again, very blessed that we have the program to be able to contend for wins everywhere we go."