When the dust settled from Election Day, it appeared as though Republicans had the clear edge in the two critical Georgia Senate runoff elections. But while David Perdue and Kelly Loeffler remain favorites in their respective races, the margins are tightening, with a number of factors complicating the path to victory for the GOP candidates.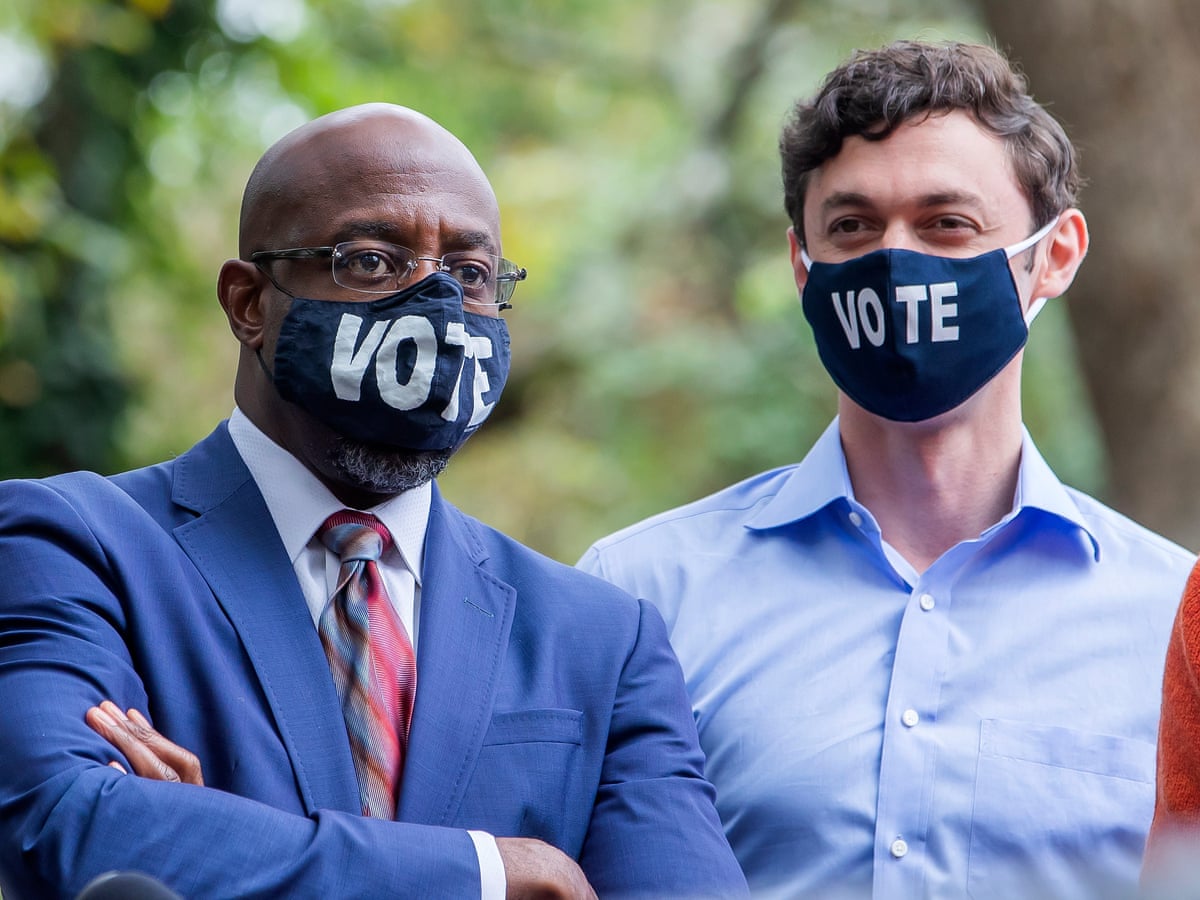 Bovada now lists Perdue as a -200 favorite over Jon Ossoff (+150), while Kelly Loeffler stands as a -145 pick to hold off Raphael Warnock (+110).
Georgia Runoff Races Will Determine Senate Control
Those numbers are far closer than they were when we first looked at the Georgia runoff in mid-November. Democrats need to win both races to gain control of the US Senate, as that would leave both parties with 50 votes in their respective caucuses, and Vice President-elect Kamala Harris would cast any tie-breaking votes.
On Nov. 12, Bovada rated the odds of Democratic Senate control at +350. That number has tightened to +175 as of Friday.
The candidates and pundits alike have always expected these races to be close. The Loeffler/Warnock race started as a jungle primary, where Warnock captured 32.9% of the vote and Loeffler came away with 25.9% in a crowded field. In the regular election for Perdue's seat, the incumbent grabbed 49.7% to Ossoff's 47.9%.
---
Georgia Senate Runoff Odds (via Bovada)
Kelly Loeffler (R): -145
Raphael Warnock (D): +110
David Perdue (R): -200
Jon Ossoff (D): +150
Senate Control
Republican Party: -240
Democratic Party: +175
---
While Joe Biden defeated President Donald Trump in Georgia, there's been the sense that Georgia remains broadly a red state – if only slightly, and if only for the time being.
Recent polling has challenged those views. A SurveyUSA poll from late November found Warnock leading Loeffler by seven points, while Ossoff held a two-point advantage over Perdue.
Granted, few outfits have polled the Georgia Senate runoffs so far, and those surveys have featured small sample sizes, so bettors should take them with a grain of salt. But there are other factors that could concern the Republican candidates.
Trump Fraud Accusations Could Hurt GOP Candidates
For one, there's the fact that Trump won't appear on the ballot on Jan. 5. Yes, Perdue outperformed Trump, as did many other GOP Senate and House candidates across the country. But Trump and the presidential election motivated many of his supporters to get to the polls, and there are fears that his absence could keep those voters at home.
Meanwhile, Trump's ongoing campaign to question the legitimacy of the election – even in GOP-controlled states like Georgia – could inadvertently hurt the Republican Senate candidates by convincing some voters that there's no reason to vote in a "rigged" election. SurveyUSA conducted 717 interviews of registered voters for its poll. Of the 118 who said they likely won't vote in the runoff, 13% gave the reason that "the voting process is rigged," while another 5% said they will be boycotting the election.
"I would encourage all Georgians to make it known that you will not vote at all until your vote is secure," former Trump campaign lawyer Sidney Powell said during an Atlanta rally. "I mean that regardless of party. We can't live in a free republic unless we know our votes are legal and secure."
If that sentiment keeps even a small percentage of Republicans away from the polls, it could shift the makeup of the electorate by a few points. In two close elections, turnout could ultimately determine which party holds the Senate for the next two years.
"It's one of the nuttier things I've seen in a long time in politics," Newt Gingrich told Politico. "Every Georgia conservative who cares about America must vote in the runoff."