Georgia and Florida fell in Week 8 of the AP Top-25 College Football Poll, while LSU made a big jump. Georgia and Florida both posted losses to fall down in the standings, while Clemson slipped despite a convincing win, and Ohio State dropped despite having a bye.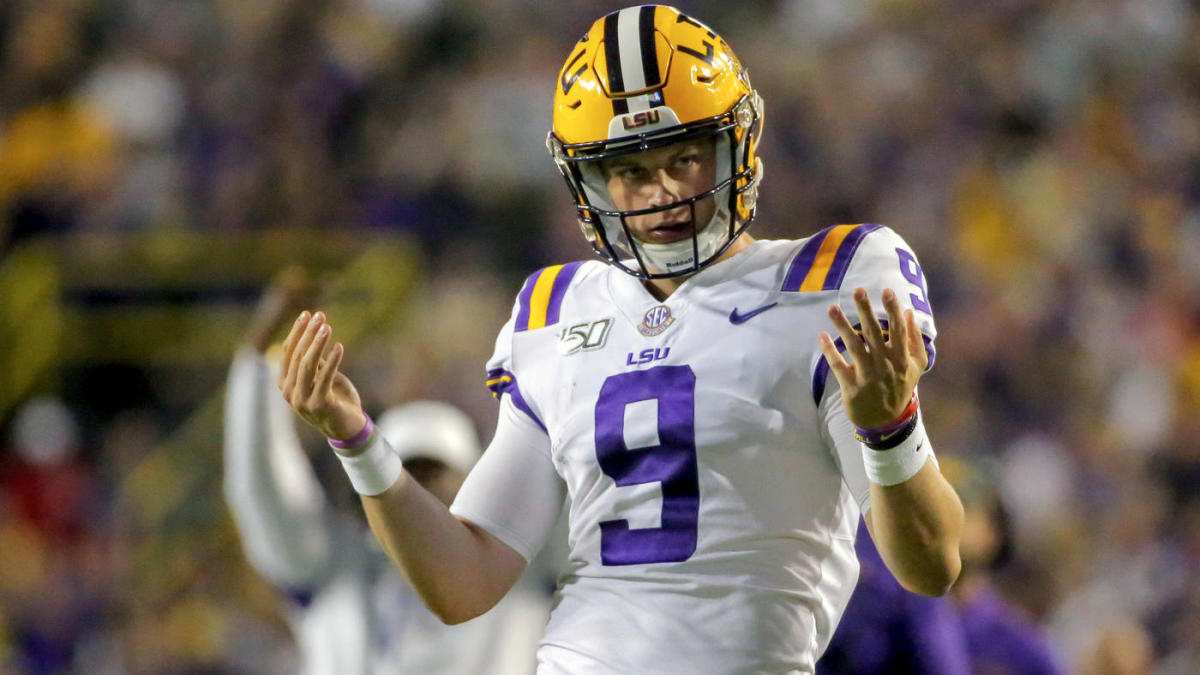 LSU entered Week 7 as the No. 5 team. They hosted No. 7 Florida, and were a 14-point favorite. They defeated the Gators, 42-28, and were rewarded by voters, who elevated them to No. 2 team after granting them 12, first-place votes. LSU trails their SEC foe, Alabama, by 54 points. If the two remain undefeated, they could be playing for the No. 1 spot on Nov. 9 in Alabama.
It is quite the change of fortune for LSU coach Ed Orgeron, who is now 7-3 against AP Top-10 teams. He was showered with praise after defeating Florida, but a month ago, he was a 14/1 pick to be the first college coach fired.
"It's wonderful to be the head coach at LSU and see the fans so happy," Orgeron said. "What a big night for the Tigers."
Clemson Wins and Falls
The Clemson Tigers dominated Florida State, 45-14, covering the 26-point spread in the process. That didn't matter to voters, however. They dropped Clemson from No. 2 to No. 3.
It was the second time this year the Tigers have dropped in the AP Top-25 College Football Poll, despite being undefeated. Clemson began the year as the No. 1 ranked team. Two weeks ago, they narrowly defeated unranked North Carolina, and voters punished them by dropping the Tigers to No. 2.
Coach Dabo Swinney doesn't concern himself with the rankings. When Clemson dropped from No. 1 to No. 2, he told reporters that he was bringing back a term he coined last year to describe the teams chasing Alabama. He calls it, the "Rest of Y'all bus."
"I went back out to the shed this week and I took the tarp off the ROY bus," Swinney said smiling to reporters. "I thought we were off the ROY bus for awhile. Pumped the tires back up, gave it a bath, little oil change. Ran down there to the $5 oil change. Fluffed up the seats a little bit."
Georgia Upset Sends Bulldogs Down Poll
The team that deserved to fall, however, did so spectacularly. Georgia fell from No. 3 to No. 10, after being upset by South Carolina in double overtime.
The Bulldogs committed four turnovers in the game, something coach Kirby Smart said was a reason for the loss.
"They were able to control our run game, played really physical up front, they played a lot of guys, they outplayed us up front," Smart said. "That played a big part in the game. When we did get momentum and were moving the ball, we seemed to stub our toe each time with either the turnover, a penalty, or something that kept us from doing it."
All is not lost for the Bulldogs, though. Despite falling to No. 10, they still have time to get back in the playoff picture.
Since 2014, three teams ranked No. 3 or better have lost to unranked teams at home, and still went to the playoffs. No. 3 Oklahoma did it in 2017 after losing to Iowa State, as did No. 3 Clemson, who lost to Pitt in 2016. Oregon was No. 2 in 2014, and lost to Arizona, but still made the playoffs.