Nate Diaz (20-11) is looking like he will be George St. Pierre's (26-2) next opponent, as the UFC is reportedly putting the final touches on a match between two of its most popular fighters.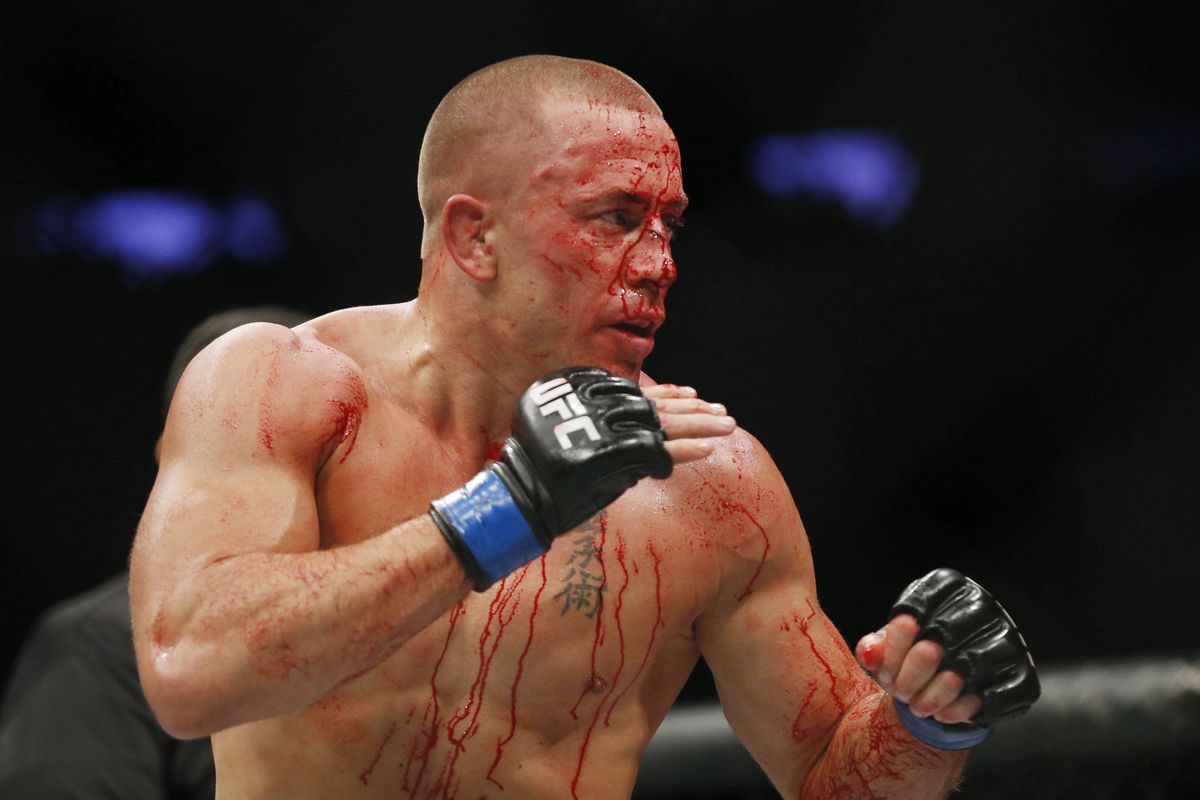 GSP already bested the older Diaz brother in the octagon, and now he may get the chance to top his older brother, too.
Dana White has confirmed that UFC 227 as the target for the blockbuster bout. That event is scheduled to take place at the Staples Center in Los Angeles this August.
It would be the first fight for Diaz, the only man to ever defeat Connor McGregor, in two years. But he hasn't stepped into the ring since losing the rematch in August of 2016. He's been waiting for a rubber match with McGregor to materialize, but with the Irishman now in legal trouble, he may have to settle for fighting another legend instead.
Betting Lines Open
The match hasn't been made official, but that hasn't prevented bookmakers from opening betting lines. And if the early numbers are any indication, the sportsbooks like St. Pierre's chances.
The Canadian opened as a -200 favorite, while Diaz is paying +160 to pull off the upset. Curiously, White wants the fight to happen in the Lightweight Division, according to comments he made on the UFC Unfiltered podcast.
"We are working right now to put together a Georges St-Pierre vs. Nate Diaz fight," White said. "It is true, and they would fight at 155-pounds."
That would mean a huge drop in bulk for St. Pierre, who last fought at 185 pounds, beating Michael Bisping for the Middleweight title last November. It was the first foray into the Octagon for St. Pierre after a four-year hiatus, and his first at that weight. He was set to defend his middleweight title in Australia at UFC 217, but a neck injury forced him to pull out.
Before beefing up to 185, St. Pierre spent much of his career fighting as a welterweight, at around 170 pounds. It was at this weight that he beat Nick Diaz, Nate's  older brother, at UFC 158. He's never fought in the lightweight division.
Nate Diaz has jumped between weight classes over the course of his 14-year career, but has found the most success as a lightweight.
McGregor Super-Bout?
The potential fight is fueling further intrigue about a division that is already packed with talent.
McGregor has dominated the lightweight division in recent years, and the winner of St. Pierre-Diaz could potentially go on to face the mighty Irishman. Of course, McGregor has a June 14 court date to deal with first as he attempts to sort out felony criminal mischief charges.
If he's not available, other big-ticket lightweight bouts are possible–which could go a long way towards explaining why St. Pierre is willing to drop so much weight as he seeks "legacy" fights to finish out his career.
While a super-bout with McGregor would be worth massive money for both fighters, a tilt with current title holder Khabib Nurmagomedov would also draw heavy interest, should St. Pierre successfully complete the Diaz sweep this summer.